Airbnb Short-Lets Market Update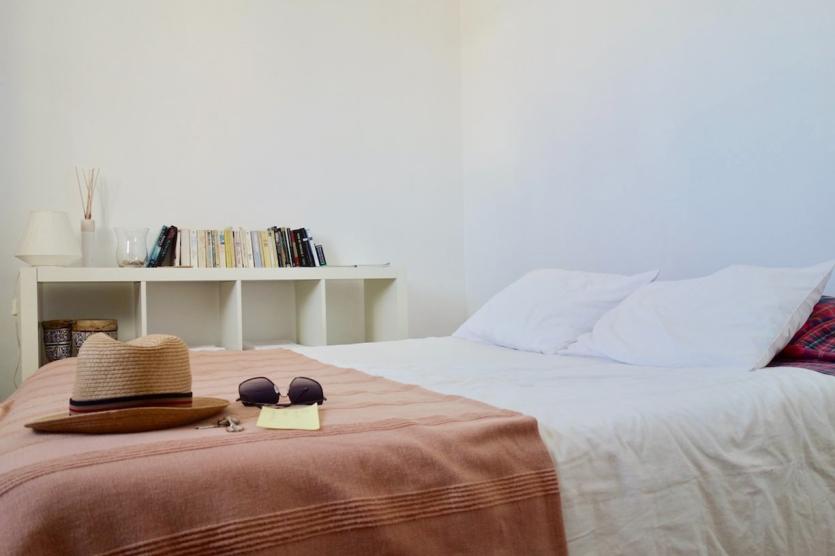 Gone are the days where Airbnb was simply a way to make a little extra income while away or through letting out a spare room. These days, holiday/short-lets are big business, with considerable growth occurring as a result of the pandemic.
When Covid-19 disrupted international travel, many Brits turned to domestic getaways. Now, as the country recovers from the initial waves of the pandemic, the trend towards convenient mini-breaks without jetting overseas has continued to grow. Airbnb has been growing significantly since its launch in 2008, but never more than now.
Airbnb market recovery in full swing
Of course, like most industries, Airbnb took a colossal hit during the lockdowns, but those times of struggle are long-gone, and the market is back and booming.
Since the easing of the restrictions in January this year, Airbnb bookings have been flooding in through Portico Host, with an increase in daily booking rates of between 70-100% year-on-year. Occupancy rates are also up, by around 20-25% year-on-year, and Airbnb (as a short-let platform) still accounts for most of our current bookings.
In addition, cancellation rates are down from 30% to approximately 10%, signalling a sizeable shift in guests' confidence. Bookings are also being made further in advance, with 50% of bookings now being placed more than 30 days in advance (as opposed to 20% a few months ago). These statistics represent a significant improvement in market confidence, with guests feeling far less concerned regarding forced, pandemic-related cancellations.
The average length of bookings through Portico is currently five days, slightly higher than pre-pandemic levels.
Calls for government regulations on short-term lets
The Financial Times recently reported that Westminster council is calling for Airbnb-style lets to be curbed, following complaints from residents.
Westminster council is suggesting that such an increase in short-term lets is creating a strain on council resources and the day-to-day living quality of residents in surrounding properties.
In addition, recent report findings indicate that a significant proportion of London's Airbnb activity does not strictly fall within the category of 'authentic home-sharing,' but instead more so resembles commercial activity. Landlords are understandably attracted to the short-term letting market, where they are able to turn greater profits than they would by offering their property as a traditional long-term rental.
Airbnb has previously addressed these concerns by limiting the amount of time that bookings can be made throughout London. A 90-night limit is currently enforced for the capital, ensuring that no property can be booked for more than 90 nights without any evidence of appropriate planning permission.
Airbnb still a prime opportunity for homeowners and landlords
Despite these concerns, the Airbnb market is still thriving and continues to present a fantastic opportunity for landlords and homeowners.
These limits and regulations are designed to curtail any extremes when it comes to Airbnb activity, but property owners can still benefit from Airbnbing within these guidelines.
Millions of homeowners across the world use Airbnb to earn extra income, be it in their spare rooms or their whole home while they are away. While there are calls for landlord restrictions in the short-let market, landlords can still utilise the platform to maximise annual profits by filling in vacancy gaps between tenants.
Thinking of Airbnbing your home?
As confidence in travel grows and the lockdowns become a distant memory, the short-term letting market is booming, and many wonder whether now is the time to get in on the action.
Whether you are a landlord or homeowner, Airbnbing can be a fantastic way to bring in a little extra income or bridge vacancy gaps. There are also a variety of ways to approach it - while most bookings in London are for entire homes, approximately one-third offer a private room, and some only a shared room.
Need help getting started?
We'd love to help! At Portico, we offer a comprehensive Airbnb management service - Portico Host.
Portico Host operates out of London and is part of Airbnb's professional co-hosting programme. There is a range of management package options to choose from - starting with being assigned an account manager to assist in setting up and listing your property, right through to a comprehensive service that includes property inspections and complimentary insurance (to cover both you and your guest).
It can be daunting to Airbnb your home. A small percentage of people handle it alone, but most recognise the benefits of entrusting it with a management service to ensure smooth running and maximised returns.
Portico Host services have been designed to cater to all needs, so whether you just need some help getting started, or you want to hand the entire running of your listing over to us, we've got you covered.
You can reach us on 020 7428 5369 to find out more, or get an instant sales, rental, or Airbnb valuation here.
Looking for advice?
If you're looking to let or sell your property, we can help. Get in touch with your local branch or book in for a property valuation.
Contact Us
Got a question, general enquiry or something else?
Speak to your local expert
Value your Property
You may also like
Since we started in 1987 we have grown to one of the UK's largest property groups, we can save you time and money by offering a range of services and expertise under one roof.