Airbnb Upward Trend Continues - Is It Time To Get In On The Action?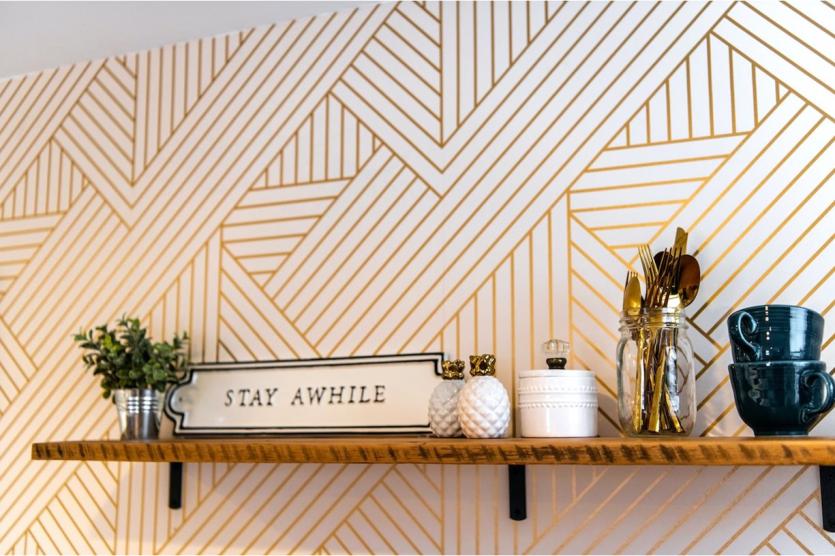 The latest UK Government travel review has eased covid testing and quarantining rules for vaccinated travellers, having already removed all 11 countries that were previously on the red list and subject to 10-day quarantines upon arrival.
These changes came into play at the beginning of January 2022, making it much easier for fully vaccinated travellers to enter the UK. Pre-departure tests are now off the table, and Day 2 PCR testing has been scrapped for rapid lateral flow tests - you are no longer required to isolate until you receive a negative result in this instance.
More UK visitors - but what about Brits heading abroad?
Due to the new Omicron strain, some countries have reintroduced restrictions due to the surge in recent cases. For example, Italy, Spain, and Germany have tightened their entry rules, while the Netherlands is on complete lockdown.
Holidays to many open destinations are becoming easier; some countries still require proof of a negative PCR test result prior to arrival, while others allow entry upon providing a vaccine certificate.
Additional hurdles remain in place for any unvaccinated travellers, with pre-departure testing and quarantining upon their return being required, in addition to taking two PCR tests.
Despite vaccination rates rising and travel restrictions easing, there is still plenty of tension in the air when it comes to the idea of international travel. Excitement and anticipation, too, undoubtedly, but the last two years have left their mark. Concerns around sudden lockdowns, cancelled flights, and ever-changing quarantining goalposts have many hunkering down in Blighty for the foreseeable future - but that isn't stopping them from holidaying.
Vacationing in England via Airbnb has been solidly trending ever since the initial lockdowns were lifted. As well as the peace of mind of staying relatively closer to home, staycationing in the UK is also actively supporting the British economic recovery and small businesses.
Additionally, with Christmas now behind us for another year, travel options may be cheaper, leading to even more demand for the sector.
Airbnb trend continues upward trajectory
Like most of the world's businesses - save for the toilet roll industry at least - Airbnb certainly took a hit in the early days of the pandemic, but it quickly bounced back and is thriving now more than ever before.
According to recent reports from Nasdaq, the value of Airbnb stock is on track to reach $200 in 2022. In Q3 of 2021, the global accommodation giant reported a 36% revenue increase from the same quarter in pre-pandemic 2019. With just over 50% of the world's population now vaccinated against Covid and counting, the staycation business is rebounding even more so.
In addition to more Brits looking for a domestic getaway, Airbnbing has become an attractive option for landlords. Since the tumultuous property market experiences of the pandemic, many landlords are recognising the benefits of offering staycation terms, such as simplifying the rental process, increasing yields, and avoiding void periods.
Equally, many more homeowners and second-home owners have got in on the act, capitalising on their empty homes or willingly sharing them with temporary guests to bring in some extra income.
The London Airbnb scene
Unless change-of-use planning permissions are secured, any property in the Greater London area can be rented out via the Airbnb platform for a maximum of 90 days per year. Airbnb is therefore considered an excellent solution for landlords and homeowners in the capital who wish to bridge vacancy gaps and bring in a little extra income.
Nevertheless, Airbnb is undoubtedly alive and well in the capital, with recent statistics backing up the trend's upward trajectory.
As you can see below, as of January 2022, AirDNA Marketminder statistics report that there are currently 32,203 active London rentals, achieving an average daily rate of £150, an average monthly revenue of £1,358, and maintaining an average occupancy rate of 60%.
Should you consider Airbnbing your home?
While the Omicron variant cases are skyrocketing and the chances of some renewed restrictions are real, the vaccination rate coupled with the relative mildness of the strain leaves room for planning a getaway with some confidence. So, if you do plan to take some time away, why not put your property to work for you while you do?
There are also a variety of ways to consider your Airbnb approach. For example, 65% of rentals in London are for entire homes, while 34% offer a private room and 1% only a shared room.
Another interesting insight into the demands that trend well in Airbnb properties is this graph from AirDNA detailing the percentage of host properties that feature particular amenities. No surprise that 91% of UK host homes feature heating, nor that 94% offer internet access. Still, it might be encouraging to some to note that only 21% include parking, and even fewer boast fancy extras such as hot tubs, air conditioning, or cable TV. So long as you have a presentable home, Airbnb - with its colossal user-base - will have someone interested at the right price.
Not sure where to start?
Let us help! At Portico, we run a comprehensive Airbnb management service - Portico Host.
Operating out of London, Portico Host is part of Airbnb's professional co-hosting programme. Management package options range from being assigned a dedicated account manager to assist with property setup and listing management to comprehensive services that include property inspections and free insurance (that covers both Host and guest) and more.
We've designed our Portico Host services to cater to all needs - so whether you need help with some of the basics, or you want to essentially put the entire running of the listing in our hands, we've got you covered!
Airbnbing your home out can feel like a daunting task. While a small percentage of people prefer to manage their listings alone, many recognise the benefits of employing management services to ensure that it runs smoothly and that returns are maximised.
Give us a call on 020 7099 4000 to find out more. If you are curious about the value of your home, whether for sale, rental or Airbnb, try out our online property valuation tool!
Read More: Portico Host FAQs
Looking for advice?
If you're looking to let or sell your property, we can help. Get in touch with your local branch or book in for a property valuation.
Contact Us
Got a question, general enquiry or something else?
Speak to your local expert
Value your Property
You may also like
Since we started in 1987 we have grown to one of the UK's largest property groups, we can save you time and money by offering a range of services and expertise under one roof.