A Guide To The First Homes Scheme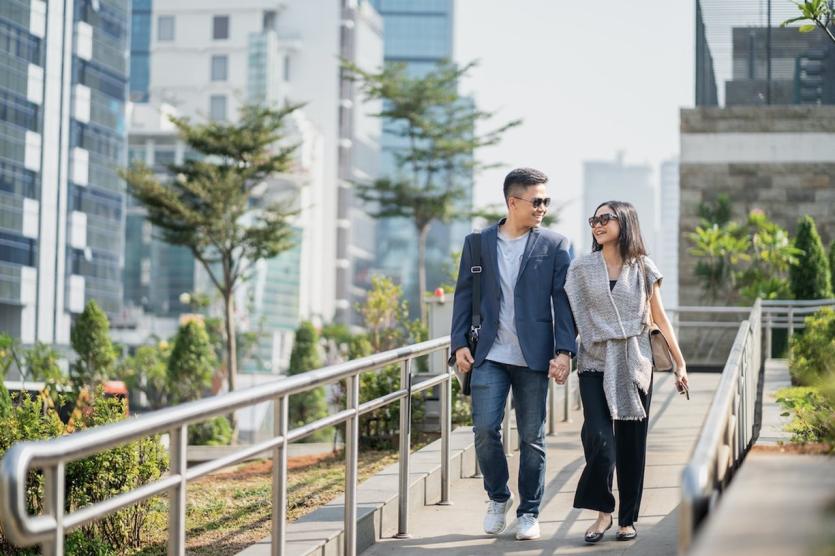 The First Homes Scheme is the latest government initiative to give first-time buyers a leg-up onto the property ladder.
Launched in June 2021 by Housing Secretary Robert Jenrick, the First Homes Scheme gives eligible buyers an opportunity to save up to 50% on the cost of a new-build home.
This government programme is perfectly timed - with interest rates set to rise and house prices at record highs, introducing a fresh scheme to assist first-time buyers in getting into the market is just what they and the economy need to keep it buoyant.


What is the First Home Scheme?
The First Home Scheme is the latest government program to assist first-time buyers in purchasing a new-build property for a significantly discounted price.
Under the scheme, new-builds can include both houses and flats, and discounts can be anywhere from 30% to 50% on the current market value.
With the pandemic-induced trend of relocating being further fuelled by rocketing house prices, this scheme is designed to encourage people to buy in their area instead of moving away in the pursuit of cheaper housing. To ensure the scheme's success, the government has demanded that a minimum of 25% of all new affordable housing in England be offered for sale with the First Homes discount applied.
The government also intends for the First Home Scheme to be particularly beneficial to key workers who are also first-time buyers. This will assist workers such as firefighters, NHS staff, and supermarket employees in getting onto the property ladder without having to relocate and leave their jobs.


How does the scheme work?
Local councils have the discretionary power to determine the discount amount in agreement with the developer in question.
The minimum discount amount must be 30%, but for cases in which the area's council deems it appropriate and can provide evidence for the need for additional discounts, it can be as much as 40% or 50%. Essential workers who need to buy property closer to work are a prime example of the need to provide additional discounts to avoid losing them to more affordable areas.
Furthermore, once the discount amount has been established for a particular property, it is locked in; this means that the discount will remain in place should any subsequent first-time buyers want to purchase it in the future.
House prices are capped within the scheme. For example, after the discount has been applied, the maximum price of a property in London must be £420,000, and outside of the capital, the maximum is £250,000.
Who is eligible for the First Homes Scheme?
Not surprisingly, you must be a first-time buyer to be eligible, but there's more to the criteria than that. Here's a run-down.


First-time buyer status
To be clear, this relates not only to whether you have ever bought a home before, but also if you've ever inherited one in the past. Technically, you must never have either bought or owned a property before.
It's also important to note that if you wish to buy your first home with your partner, they too must be a first-time property buyer/owner.
Read More: How To Buy A Home With A Gifted Deposit
Your combined household income To be eligible to apply for this scheme, your combined household earnings must fall below £90,000 in London, or £80,000 anywhere else in the UK.
Related: A Guide for First-Time Buyers Purchasing Property In London


Mortgage requirements
To be eligible for this scheme, a mortgage for at least 50% of the discounted purchase price must be approved; if you have the funds to purchase the property outright and prefer not to have a mortgage, you won't qualify.


Capped house prices
Given that this scheme is designed to assist lower-income households in entering the property market, it makes sense that the eligible house prices are capped.
As already outlined, the price caps are £420,000 within London, and £250,000 outside the capital.


Residence in England
This scheme is not available in Wales, Northern Ireland, or Scotland, only England.


Priority given to local residents
Local councils will prioritise any applicants who currently live within their jurisdiction and wish to remain local residents. There are no clear-cut lines on the definition of 'local' regarding eligibility. Still, first-time buyers who live and work locally, and have family connections in the area will be prioritised above other applicants.
Priority given to local key workers - as well as being local, being a key worker in the area will also stand your application in good stead. Key workers could include:
Firefighters
Police officers
Doctors and nurses
Teachers
Supermarket staff
Delivery drivers
Military veterans will also be given priority applicant consideration under this scheme.


Is a deposit still required?
Yes. You will need to be able to put down a minimum of 5% as a deposit when applying for this scheme.
There are no separate lending programs for purchasing first homes. Instead, buyers will need to navigate through the normal sales and mortgaging process. That said, some lenders currently provide 95% mortgages under the government's 95% mortgage guarantee scheme, which is helpful for first-time buyers with limited savings.


How to apply for the First Homes Scheme
If you are eligible under the criteria outlined and would like to apply for a discounted property through this scheme, the best approach would be to contact a property and mortgage expert in the area you are interested in.
There isn't currently a dedicated website for this scheme, so contacting a property and mortgage expert in the area you wish to buy would be the best approach. Here at Portico, we have experts all across the country who are up to speed with which developers are participating in the scheme at a local level, so get in touch with us, and we can guide you through the process and assist you in getting the right discount secured.


How can you improve your chances of being approved for this scheme?
Firstly, act fast and find a development that is participating in the scheme and be prepared to move quickly through the application and mortgage process. Also, do whatever you can to ensure that your connection to the area is well evidenced.
Other than that, so long as you fit the criteria, the only other barrier to entry would be your chances of successfully obtaining a mortgage. So, make sure your credit report is in good health, and that your expectations are realistic regarding the sum you are considering borrowing. You will need to have a minimum of a 5% deposit ready to put down, but of course, if you can stretch to 10%, your choice of lenders will increase.
Thinking about buying a property under this scheme?
Act fast! In a climate of rising house prices, demand is expected to be very high for these properties.
The government has announced that they anticipate up to 1,500 homes will be completed and included in the scheme's rollout this year, and plan to incorporate a further 10,000 properties each year after that. So if you're thinking of getting on the property ladder, it might be best to get in quickly to stand a chance of nabbing one of the first 1,500.


Portico can help
Our property experts have a wealth of knowledge of local property and development, as well as mortgage expertise to help you to get on the property ladder.
For any information on the scheme or buying a property in London, get in touch on 020 7099 4000.
Read More: Where To Buy In London In 2022
Looking for advice?
If you're looking to let or sell your property, we can help. Get in touch with your local branch or book in for a property valuation.
Contact Us
Got a question, general enquiry or something else?
Speak to your local expert
Value your Property
You may also like
Since we started in 1987 we have grown to one of the UK's largest property groups, we can save you time and money by offering a range of services and expertise under one roof.