How To Buy a Home With a Gifted Deposit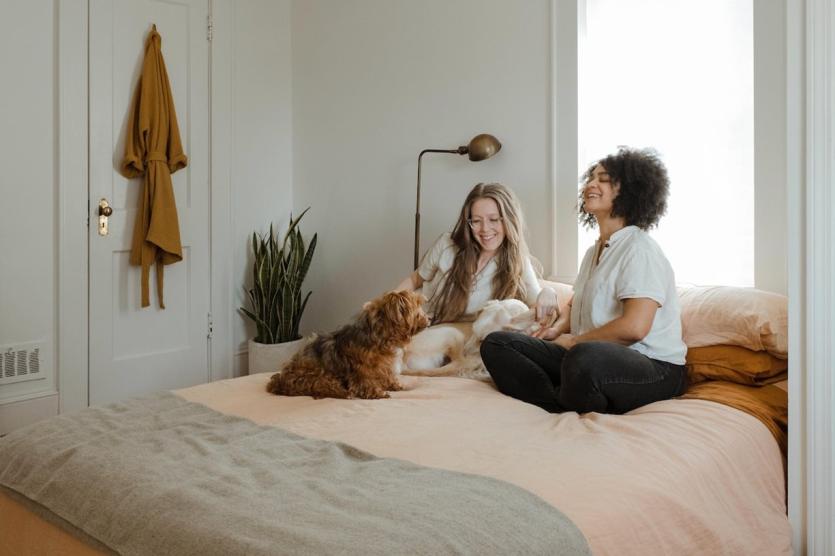 Undoubtedly the biggest hurdle to buying your first home is saving for the deposit. As house prices continue to rise, it's no surprise more people are turning to relatives to help them buy. So, we've asked the property experts at the HomeOwners Alliance to tell us everything we need to know about buying with help from a relative.


How big a deposit do I need?
According to the Office of National Statistics, this September, the average house price in the UK reached £270,000, and the average property price in London reached £507,000.
Even if you manage to secure a low deposit mortgage of 5%, you will still need to afford a lot upfront to be able to buy a home. In fact, Halifax found that in the 12 months to February 2021, the average deposit put down by first-time buyers in the capital was a whopping £132,685.
Against this backdrop, it's no surprise people are turning to relatives for help.
According to research by Legal & General in October 2020, 49% of first-time buyers aged under 35 got help from the Bank of Mum and Dad to buy a property. But second steppers looking to afford larger homes also look for financial assistance from their parents and grandparents.
While this is a very fortunate position to be in, it's essential that buyers are financially comfortable with the mortgage repayments that they will have to service. The Bank of England has recently announced that rate rises are imminent, and while it may be some time before they significantly alter repayment amounts, it's a timely reminder to err on the side of caution. All too many buyers, especially first-timers, maximise their borrowings, leaving no room to weather periods of financial difficulty or interest rate rises. Receiving financial assistance in the form of a deposit can inadvertently create additional confidence and cause buyers to borrow more than is sensible.
Of course, mortgage lenders will carefully assess affordability before approving an application anyway, but it still pays to consider leaving yourself a little extra wiggle room, just in case.
Related: Moving Up the Property Ladder: A Guide


What is a gifted deposit?
A gifted deposit means you have been given money to cover some or all of your deposit. It cannot be a loan and the person giving you the money has no stake in your property. Instead, the money must be given freely, with no requirement or expectation of repayment at any time in the future.
It is important that all parties fully understand what they are entering into, as gifted deposits are legally non-repayable and must be stated so in writing. While there is nothing to stop you agreeing verbally that you will repay it in the future, there will be no legal protection when it comes to the giver/s recovering any of the funds. Ideally, a gifted deposit is given entirely without condition or expectation of being repaid. Before moving ahead with it, take the time to make sure that everyone is on the same page regarding their expectations. Unfortunately, buying with a gifted deposit is more complicated than your parents (or other giver) simply transferring the money into your account.
Related: Transferring Ownership of Property from Parent to Child
What do I need to do to buy with a gifted deposit?
If you are in the enviable position of having relatives who want to help by contributing to your deposit, then you'll need to be able to prove where the money has come from and that it is a gift with no strings attached.
To prove this, a gifted deposit letter is usually required. This should include: their name, your name, the sum being gifted, a statement that it is a gift and confirmation the giver of the gift has no legal stake or claim on the property and evidence the gift giver is financially solvent.
Here is an example of a gift deposit letter format:
This example will, of course, have to be pluralised in the event that more than one giver is gifting the deposit funds to the purchasers.
Related: How To Avoid Inheritance Tax On Property
Get in touch
If you're expecting a gifted deposit, it's a good idea to talk through your options with a mortgage broker as they will know what different lender rules apply and can help you find the best mortgage deal.
For more information on the rules, tax implications and possible pitfalls involved, you can read the HomeOwners Alliance's full guide on gifted deposits.
To speak with one of our experts, get in touch on 020 7099 4000, or click here for an instant property valuation.
Looking for advice?
If you're looking to let or sell your property, we can help. Get in touch with your local branch or book in for a property valuation.
Contact Us
Got a question, general enquiry or something else?
Speak to your local expert
Value your Property
You may also like
Since we started in 1987 we have grown to one of the UK's largest property groups, we can save you time and money by offering a range of services and expertise under one roof.