Launch of Portico's First Sustainable Branch a Great Success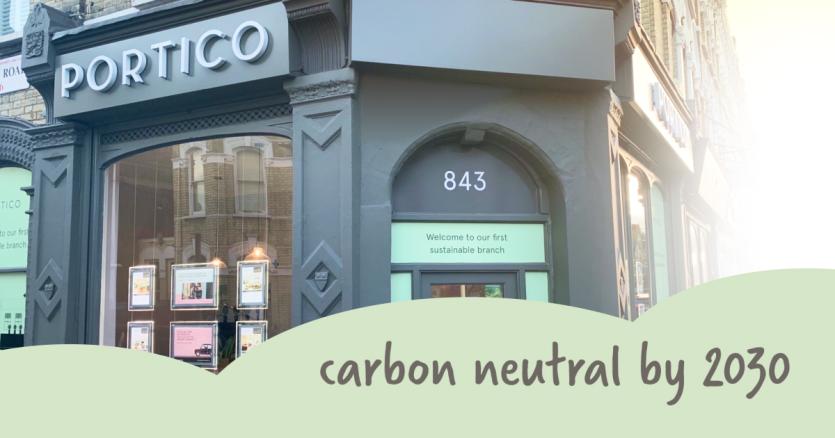 The launch event of Portico's first sustainable branch in Fulham was a great success. The newly renovated sustainable branch had been decorated and dressed up for the launch event with local clients, reporters, influencers, local businesses and Portico staff all in attendance.
The evening was a fun and insightful evening, enabling Portico to showcase the new eco branch and discuss sustainability which has been at the forefront of the whole project.
A great turn-out
Portico staff from the Fulham branch were proudly in attendance, as well as the neighbouring branches in south, west and south-west London and the marketing team who were pivotal to the event's success.
Portico also had various local Fulham clients, local businesses, influencers and reporters all present, as well as LRG'S Group Marketing Director, Kiersty Sims and LRG's COO, David Wilson, who officially opened the new branch with a fitting ribbon cutting ceremony.
The speech of the night was given by Portico's Managing Director Ed Lugg which went down a treat. Vatche Cherchian, Portico's Regional Director, was also in attendance and gave a small yet illuminating talk outlining the sustainability detail behind the refurbishment along with the reasons behind this and the longer-term sustainable pledge from both LRG and Portico, as well as advice on making properties more eco-friendly and sustainable for landlords, homeowners and tenants alike.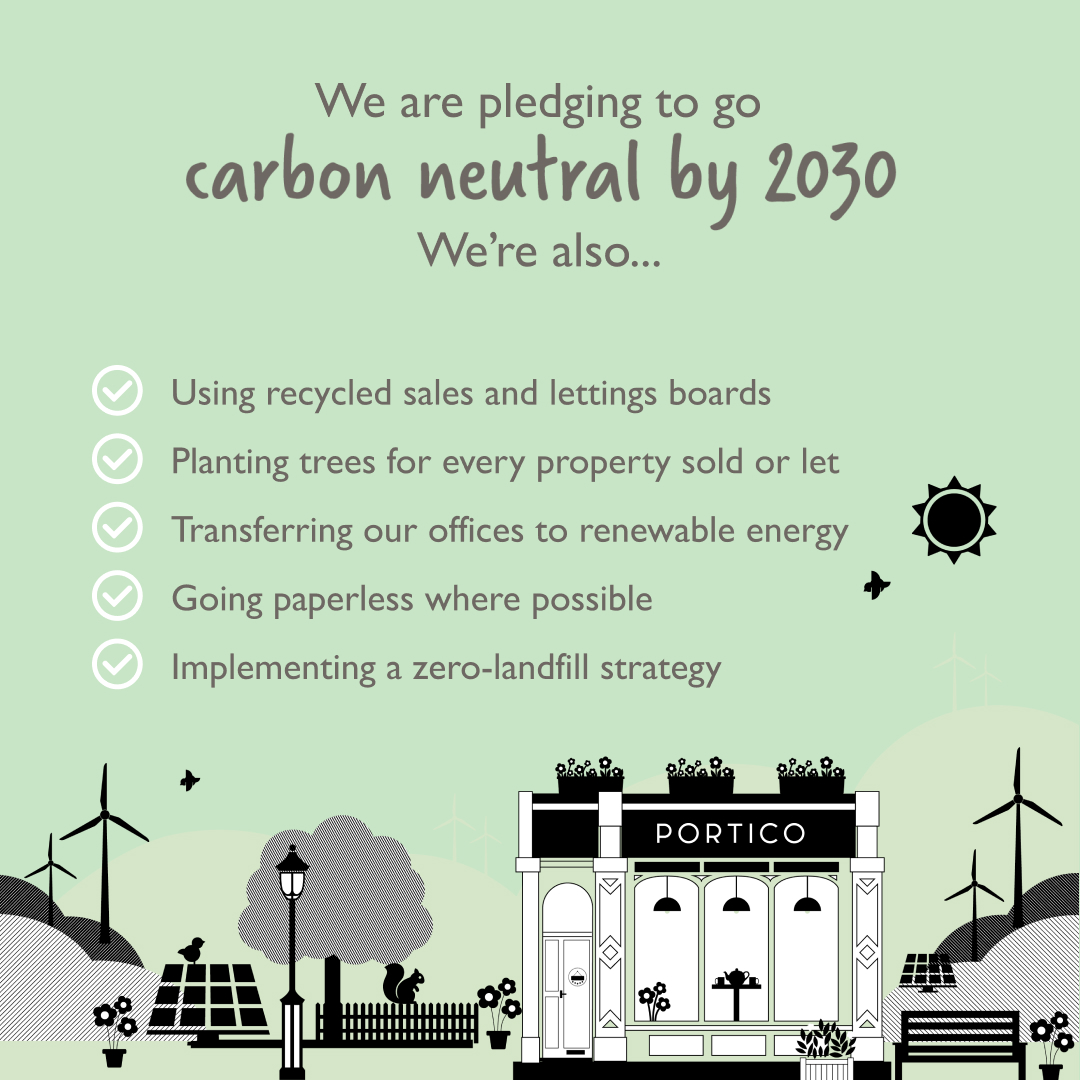 Rave reviews
We have received some fantastic feedback regarding the event, such as this comment from Susan Hanage of NappyValleyNet.com who was at the event.
We've worked with Portico for years and they have always had great ideas on how to support local and transform the industry - and this is one of our favourites. As a pledge to go carbon neutral by 2023, Portico have completely refurbished their Fulham estate agency to be fully sustainable, and we were thrilled to get the invite to see the new branch. It's great to see businesses supporting local and the environment." Susan Hanage, NappyValleyNet.com.
Nappy Valley is south-west London's largest community for parents and a long-time client of Portico.
Also in attendance was Susan Harper of Brinkley's Fulham. Brinkley's Fulham features a local, family-owned restaurant, bar and wine shop as part of the Brinkley's Restaurant group, and they are also valued Portico Places partners. Thanks to them, we were all able to enjoy some fabulous wines and sustainably-sourced bubbles at the launch.
"We were really proud to supply some fantastic wines for the launch of Portico's first eco-friendly branch in Fulham. Portico does a fantastic job at bringing the community together; we joined their Portico Places scheme whereby they promote our business to all of their customers who move into the area - and we in turn offer their customers a great discount. We are looking forward to their customers becoming ours, and to collaborating on more local events together." Susan Harper, Brinkley's Fulham
Delicious local catering
Portico was also delighted to support another Portico Places partner at the event, locally-based caterers Taverna Catering, who provided delicious Italian food for the evening. Here's what they had to say:
We are so glad Portico decided to support local when they asked us to cater for their eco launch event. We are a small business so support like this, coupled with the Portico Places free initiative to spread the word about our business to their large email base really does mean a lot to us. We look forward to more people trying our delicious Italian catering and to working with Portico for many years to come." Giordano De Angelis, Taverna Catering.
Guests also got to enjoy Portico-branded cupcakes, and take home a goodie bag containing Portico Places cards, travel mugs, promotional leaflets from Taverna Catering and Fulham Wines, as well as goodie bags from planet-conscious BYGRAM Organic Refill Market, a zero-waste store in SW6 London.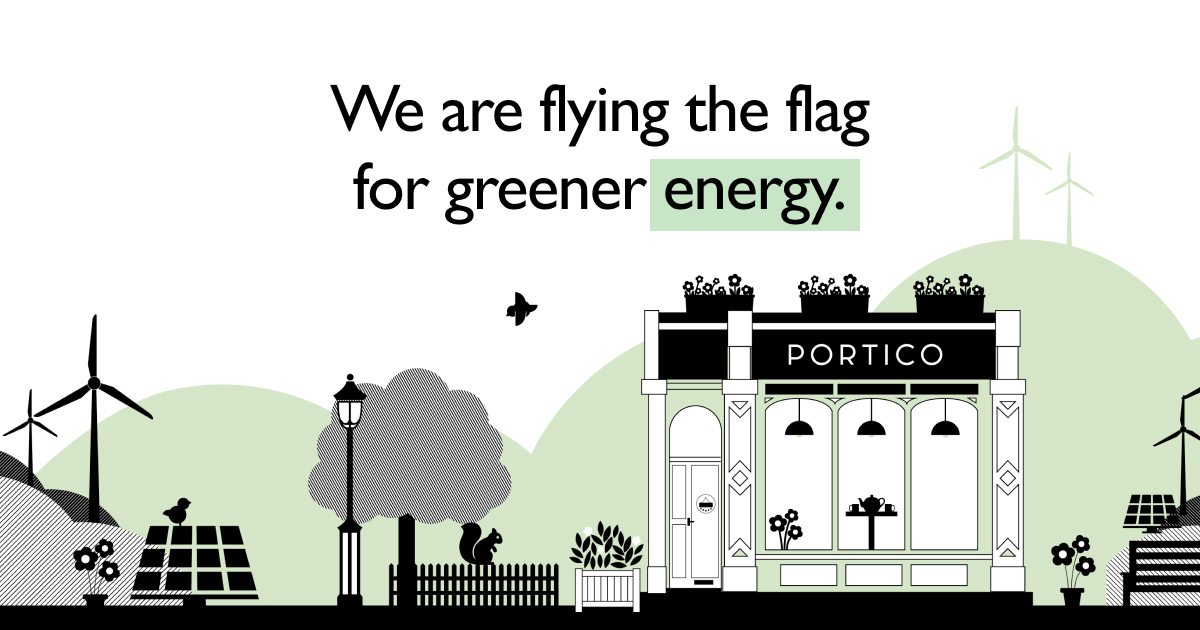 We are delighted to have achieved such a successful launch of our first sustainable branch. We couldn't have done it without all of our valued partners, staff and guests, and we look forward to sharing the next sustainable branch overhaul with you all.
Looking for advice?
If you're looking to let or sell your property, we can help. Get in touch with your local branch or book in for a property valuation.

Contact Us
Got a question, general enquiry or something else?
Speak to your local expert
Value your Property
You may also like
Since we started in 1818 we have grown and joined one of the UK's largest property groups, we can save you time and money by offering a range of services and expertise under one roof.