Making An Offer On A Probate Property UK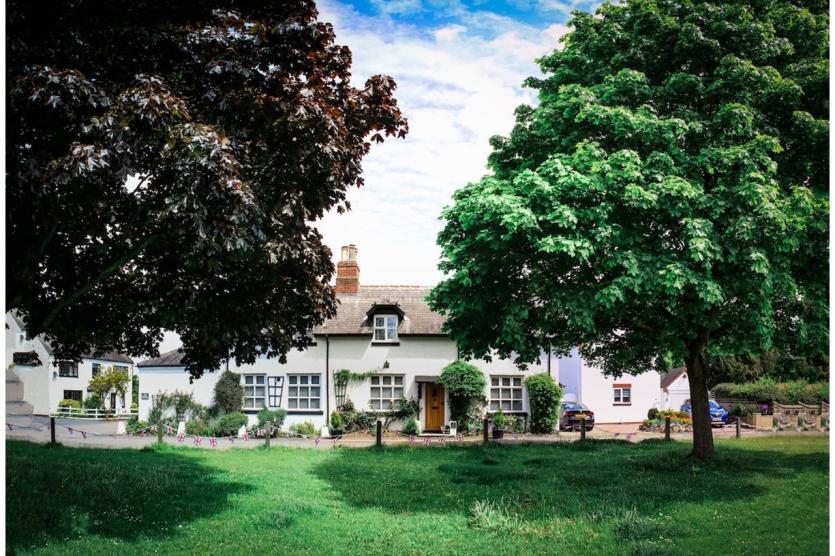 Probate properties often represent excellent value for money, but the process of buying one is a little unique. As a result, there can be some added risks and delays, and it can help to better understand the nature of probate sales to best handle the process and minimise your risks.
What does probate mean?
The term 'Probate' refers to the legal procedure in which the executor of an estate distributes the deceased person's assets to their beneficiaries. Some probate processes are relatively straightforward, while others can be quite complex, and when probate on a house sale is involved, it can become all the more complicated.
During probate, the executor/s of the will (the person/s appointed to carry out the deceased person's wishes as per their will) assesses and sells the deceased's assets, uses the funds to pay off any outstanding debts and taxes, and then distributes what is left over to the beneficiaries.
Related: Transferring Ownership Of Property From Parent To Child: How To Get CGT And IHT Relief
What is a grant of probate?
A grant of probate is a legally binding document issued to the named executor/s of a will. In the case that the deceased left no will (called 'intestacy'), the next of kin will typically assume the role of administering the estate. However, they can only do this once they have received a 'grant of letters of administration' affirming their position as designated executor.
Make sure the seller has the right to sell the property
When considering buying a probate house, one of the first things to confirm is that the seller has the legal right to sell the property, as the selling of estate assets can get murky.
Firstly, find out whether the person actioning the sale of the property has received a grant of probate, or whether they have applied for it but still await the decision. The spouse or partner of the deceased is entitled to sell the property before receiving a grant of probate, but no exchange of contracts can occur until they do. The probate process can take up to 12 weeks.
Furthermore, enquire as to whether any beneficiaries are in disagreement regarding the sale or any conditions thereof, as this could complicate and drag out the sale. Any significant disputes may have to be brought before the courts for resolution, thus drastically stalling your purchase of the property in the meantime.
You can also ask the solicitor representing the estate whether they hold the power of attorney necessary to act on behalf of the estate beneficiaries; this will avoid any difficulties in the event that any beneficiaries become unreachable or otherwise behave in an obstructive way to the process.
Read More: A Glossary Of Buying And Selling Terms
Buying a probate property
You can find probate properties for sale via local estate agent listings, auction houses, and other online portals.
The advantage of purchasing a probate property through a local estate agent is their knowledge of the area, their knowledge of the property, and their ability to assist with the process. This can be helpful because probate properties are often sold by executors who have never lived in the property and consequently have little first-hand knowledge of it.
Related: How To Buy A Home With A Gifted Deposit
Making an offer on a probate property
When it comes to making an offer on a probate property, the process is no different from a regular purchase. While executors must get a valuation on the property at the time of death for inheritance tax purposes, a probate valuation holds no bearing on the asking price, which is based on current market values.
If you're working with a guide price, you may make a lowball offer in the hope that the sellers are eager to finalise the probate process and free the inheritance up. As with any property sale, starting your offer low comes with the risk of offending or otherwise missing out to higher bidders, so you must weigh up the risk in relation to how much you can afford, what the property is worth, and how much work may need doing to it.
Be sure to make allowances for unforeseeable costs given the nature of probate sales; once contracts have been exchanged, responsibilities for any property issues lie with the buyer, so it's prudent to consider that in your calculations.
Caveat Emptor
Caveat Emptor (or buyer beware) is the term given to the responsibility the buyers assume for any property issues once the contracts have been exchanged. Because probate properties are often sold by parties with limited knowledge of the property, they can only complete TA6 (Property Information) and TA10 (Fittings & Contents) forms to the best of their knowledge. For this reason, it is common for some property information questions to be answered with 'Do not know.'
As a buyer, you must head into a probate property purchase with eyes wide open to the risks. Get as much information as you can from the seller, and consider having additional checks done on the building's electrical, heating, and gas systems, as well as commissioning a building survey.
The most important things to check are the building's structural integrity, the roof, and the heating system. Additionally, have all appliances checked and ensure that there are no signs of mould or damp; in older properties, this can cause significant issues and be very expensive to address.
Buying a probate property at auction
The auction sales process is particularly well suited to probate properties. Not only do the sellers typically want as quick and efficient a sale as possible, but property auctions usually involve extensive marketing that improves the chances of achieving a good price.
Auctions are also a popular choice for probate property sales because the process is more transparent than other sales routes, protecting the executors from any suggestions of foul play.
Probate sales naturally occur during an emotionally turbulent time, and depending on the level of any contentious feelings between beneficiaries, the auction process can alleviate any sense of unease.
Great fixer-upper projects
Probate properties are also often great fixer-upper projects. Properties that are in need of modernisation and renovation tend to do well at auction, and often go for above the guide price.
It is common for probate sales to be sold via 'sale by tender' (sealed bids). If this is the case, be sure to submit your maximum offer, as it's unlikely that you will get a second shot.
Additionally, include evidence of your financial and situational ability to proceed with the sale, as well as any other points that may work in your favour. For example, such as your intention to preserve some original building features; probate property sellers may prefer to sell to a buyer they like, even if they aren't the highest bidder.
Probate properties are also commonly sold via online auctions. Potential buyers can view the property by registering for an open day, and can be accompanied by a surveyor or other tradesperson.
Typically, only buyers who have viewed the house in probate can bid for it on auction day. Once the reserve price has been met, and a buyer's bid is successful, they have 48 hours to pay the auction fees and submit their reservation form. From there, the buyer has 90 days to pay the deposit and complete the property purchase.
Probate property improvements
Given the likelihood that the last owner was elderly, probate properties often need repair or modernisation.
Be sure to consider the costs of these repairs and renovations in your budget calculations, but avoid bombarding the sellers with your plans; given the sensitive nature of the sale, sentimentality may cause sellers to prefer a buyer who intends to maintain the property as-is.
Final thoughts
Buying a house in probate can be a somewhat complex process, and attention to detail is crucial. That said, a lengthier completion timeline can be advantageous, especially when considering a property that may not have exchanged hands for decades.
In addition, probate properties often go Sold STC (subject to contract) relatively quickly, so don't hesitate to make your move once you've found one that best suits your plans.
If you'd like more property advice, or if you are thinking of selling your or a loved one's property, give us a ring on 0204 5793 011.If you'd like a free, no-obligation property valuation, click here.
Looking for advice?
If you're looking to let or sell your property, we can help. Get in touch with your local branch or book in for a property valuation.
Contact Us
Got a question, general enquiry or something else?
Speak to your local expert
Value your Property
You may also like
Since we started in 1987 we have grown to one of the UK's largest property groups, we can save you time and money by offering a range of services and expertise under one roof.