New Builds London: What's On The Market?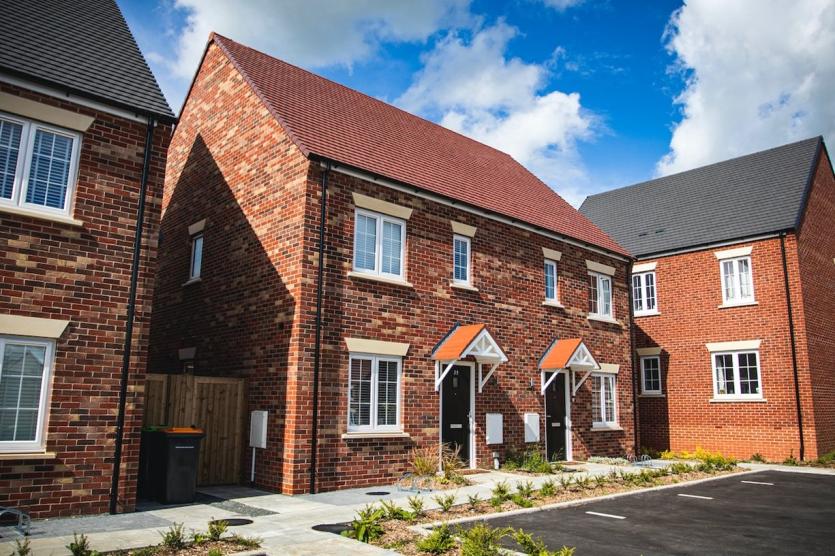 Amidst the cacophony of low-inventory concerns, soaring property values, and the cost of living crisis, the London property market is surprisingly robust. The capital is waking up from its Covid slumber and welcoming city dwellers back in their droves.
Despite the news suggesting a dwindling supply of new-build homes, many regeneration projects across London include tens of thousands of new home developments. Additionally, the Bank of England's efforts to quash soaring inflation by increasing interest rates should start to see the rising cost of construction materials settle back down, allowing new-build developments to return to their pre-pandemic trajectories.
Key regeneration areas, including those along the long-awaited Elizabeth Line, offer many opportunities for homebuyers to snap up new builds, many with the assistance of the Government's Help to Buy scheme (designed to incentivise new-build purchases).
The benefits of buying a new-build property
Low-to-no maintenance
The first stand-out benefit of buying a new-build property is that it should come with little-to-no need for any maintenance work to be carried out. Not only is everything new and shiny, but in most cases, new builds are designed to be low-maintenance homes. You may have a vision for the property that requires some renovation, but in terms of liveability, everything will be in good working order and ready to live in comfortably.
The developer/builder will also rectify any minor finishing issues once you take ownership. Known as snagging,' the agent takes a final check of the property, noting down any imperfections, such as scuff marks or stiff door openings, and will ensure that they are put right.
Locking in preferences and design changes
If you are buying the property off-plan (before it's been built), it may be possible to request that some aspects of the design be changed to suit your preferences.
By registering your interest in a new-build residential development early on, you also stand a good chance of locking in the home that best meets your preferences. By registering early on in the development process, you may be first in line for the top-floor or the apartment with the best views or a south-facing garden; getting in quick can make all the difference.
Related: A Guide For First-Time Buyers Purchasing Property In London
Enhanced energy efficiency
Many second-hand homes have sub-par energy efficiency, particularly if the property features older windows and doors. These days, new build properties are typically designed with energy efficiency in mind, featuring high-quality insulation and energy-efficient heating and cooling systems. These design features give new owners the peace of mind of a reduced environmental impact, as well as lower energy bills.
Related: Green Mortgages: Improve Your Energy Rating And Save Money
Avoiding seller chains
Buying and selling homes is stressful enough, but the process can often be made all the more complicated and frustrating when dealing with chains. When purchasing a new build, however, you can totally do away with the stress of worrying about any forward chain falling through - the seller has no deals pending that could impact their ability to complete the sale.
Related: A Glossary Of Buying And Selling Terms
Enjoying a greater sense of certainty
As well as a chain falling through, the process of buying a second-hand home is vulnerable to a variety of complications, such as bad surveys and gazumping (being out-bid by another party after having your offer accepted).
When buying a new-build home, however, many of these complications disappear. Once you have decided on the property, you pay the developer a reservation fee that holds the property for a set period of time and prevents any higher offers from being accepted - so long as you exchange within the time period agreed upon.
Naturally, there is also much less likelihood that a developer will change their minds and decide not to sell, another potential pitfall of buying a second-hand home.
Related: Questions To Ask When Viewing A House
Peace of mind with a 10-year warranty
As well as buying a brand new property that requires no maintenance or repair work, when you purchase a new build, you also get the added peace of mind of a 10-year warranty. The developer provides new build warranties through organisations such as the National House Building Council (NHBC) and covers your home for any structural defects.
The builder will cover the cost of putting any structural issues right within the first two years, and the NHBC will cover the remaining eight years. You will also receive an additional warranty for any appliances included in the property, such as washing machines, fridges, etc.
Are new build property prices negotiable?
There's something about buying a new build property that causes many to presume that the asking price is not negotiable. Developers may also try to insist that it is set in stone, but the truth is, the asking price is often more negotiable than they might let on.
How negotiable a developer may be will depend upon a number of factors, such as location and demand. It may also depend upon how far along the development has progressed.
Sometimes, getting in early can be helpful in negotiating a good deal, as the developer may need further funding to continue the build with more financial wiggle room. Then again, coming along towards the end of the build can be the perfect time to strike if demand has been less than anticipated and the developer is yet to secure a sale.
Either way, do your research when considering the fairness of the asking price and try to haggle. If you get no joy in negotiating the price down, you could still try to maximise the deal for yourself by requesting that some extras be thrown in, such as free furniture or flooring.
What is the new-build premium?
The term 'new-build premium' is doing the rounds at the moment, and refers to the price being higher for new-builds than comparable second-hand properties. This is because, with a new build, you are getting a completely new home, with new appliances and (typically) high energy efficiency.
However, there is also some evidence that, at times, developers add a little extra to their asking price for those buyers accessing the government's Help To Buy scheme.
Either way, do your research to ensure that you are getting enough property for your money and that you aren't over-extending yourself.
The Help-to-Buy Equity Loan Scheme
The UK Government's Help to Buy equity loan scheme is designed to enable homebuyers to purchase a new-build property with a 5% deposit. The maximum London property value allowed through the scheme is £600,000, and a shared equity loan covers up to 40% of the property's cost.
With Help to Buy, the loan can be repaid at any time during the course of the mortgage, or upon selling the property. However, it's important to understand that the loan value is directly proportional to the property value; if the property value increases over time, so too will the amount of loan you will be required to repay.
With just 5% down and no interest to pay on the equity loan for the first five years, the Help to Buy scheme offers a helping hand to first-time buyers wanting to get on the property ladder and anyone buying a new build.
The Help to Buy scheme is coming to an end, so if you want to take advantage of it, act quickly. The deadline for applications is 31st October 2022.
Portico's new build listings
New build properties currently available through Portico include:
South Birkbeck Road, Leyton - £695,000
This contemporary, newly built, detached 3-bedroom family home features high-quality finishes throughout, including underfloor heating, a high-quality Lerner Kitchen, and a private garden.
Tufnell Park Road, Holloway - £425,000
With exceptional quality features throughout, this 1-bedroom flat sits within a modern, boutique development. Video entry systems, underfloor heating, and a luxurious, fully-tiled bathroom are just a few of this property's stand-out features.
South Birkbeck Road, Leyton - £350,000
This open-plan-designed, brand new 1-bedroom ground floor flat has everything you need for comfortable living; a modern kitchen and marble-effect bathroom, a spacious double bedroom, and large bi-fold doors opening out to a private rear garden. Plus, it's flooded with natural light.
Thinking of buying a new-build property?
Let us help you! We have a team of expert property specialists ready to advise and guide you through your property journey. Call us on 0204 5793 011 or check out our London listings here.
If you are looking to sell your current property, get an instant idea of your property's valuation via our online valuation tool.
Read More: A Guide To The First Homes Scheme
Looking for advice?
If you're looking to let or sell your property, we can help. Get in touch with your local branch or book in for a property valuation.
Contact Us
Got a question, general enquiry or something else?
Speak to your local expert
Value your Property
You may also like
Since we started in 1987 we have grown to one of the UK's largest property groups, we can save you time and money by offering a range of services and expertise under one roof.