New to Portico Places: Taverna Catering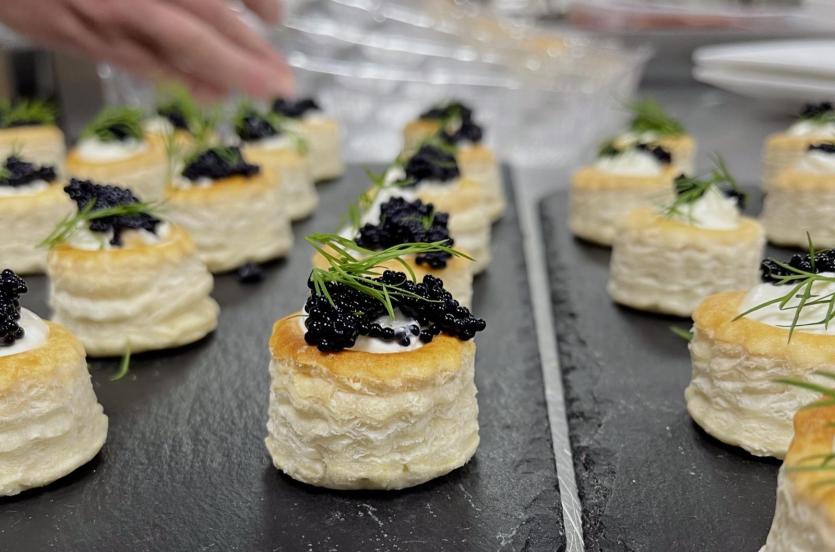 Portico customers can enjoy 5% off when booking with Taverna. Simply quote Portico Places when making your order or show your Portico Places card.

Having catered to Hollywood stars and eCommerce giants such as Amazon, Taverna Catering is a short-list must when it comes to choosing which caterers to hire for your event; here's why…
Exclusive cooking style
Taverna Catering prides itself on the unique style of cooking that the team has developed across a vast collective body of professional experience gained while working in London, Barcelona, and South America. Their dishes draw inspiration from Italy's long-celebrated gastronomy specialties, mixed with influences from around the world to offer up a unique blend of concepts and flavours.
Delectable gourmet canape options include bruschetta, skewer, and classic selections; examples such as pesto and pancetta bruschetta, teriyaki salmon and mango skewers, and classics such as truffle, caramelised apple, and blue cheese toasts, are enough to conjure up an idea of the unique yumminess on offer. Many of these options are gluten-free (GF) and/or vegan (V).
The buffet selection comes in Italian, Spanish, American, and BBQ mixed-inspired varieties, with more tantalising examples including wild mushrooms, walnuts, and blue cheese lasagna, garlic shrimps with lemon and parsley, succulent pork ribs, classic cheeseburgers, and truffle and parmesan fries.
Tavern's Winter Season Three Course menu option also screams of decadence, featuring roasted pumpkin, Christmas parfait cranberries, lamb rack with salsa verde, and a classic Panettone served with Limoncello cream.
Roman-style pizzas are also on the menu, with traditional, crispy-thin bases topped with a variety of rich tomato sauces, pepperoni, blue cheese, and other tasty European options.
There are a variety of services on offer, from plated sit-down meals, buffets, canape receptions, outdoor barbeques, street-food style cooking, deliveries, and more. These delicious dishes can be served at corporate functions, weddings, and other private events; Taverna also regularly caters to film sets.
Prestigious London venue option
Unlike most other catering companies, Taverna also offers up a private function space from its primary place of operation, at London's prestigious Parsons Green Sports & Social Club. This venue can accommodate approximately 100 seated dinner guests or 150 standing for buffet and canapes reception. The venue also features an outdoor terrace and private bar, as well as another room that can be hired for smaller meetings or events.
Alternatively, Taverna is ready and willing to cater to any venue of your choosing throughout the UK! Their sensational mobile bar is often the topic of positive discussion - fully stocked with every item needed to impressively 'stir, muddle and shake' their way through your event, with highly trained bar staff who take great pride in providing an exceptional, lively service.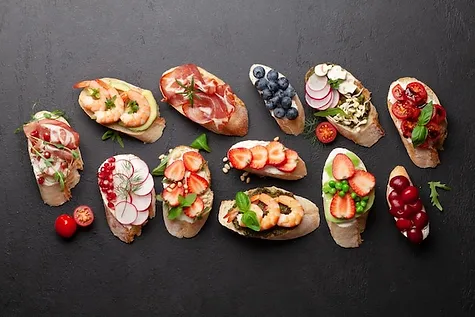 Looking to hire caterers for your next event?
Whatever the occasion, and whether you choose your own venue or use the fabulous Parsons Green location, Taverna Catering promises to go above and beyond to ensure that only the very best in quality cuisine and service is delivered to you and your guests.
Portico customers can enjoy 5% off when booking with Taverna. Simply quote Portico Places when making your order or show your Portico Places card.
Find out more at: https://www.tavernacatering.com/
Looking for advice?
If you're looking to let or sell your property, we can help. Get in touch with your local branch or book in for a property valuation.
Contact Us
Got a question, general enquiry or something else?
Speak to your local expert
Value your Property
You may also like
Since we started in 1987 we have grown to one of the UK's largest property groups, we can save you time and money by offering a range of services and expertise under one roof.