What is an EWS1 or B1 Form and Can it Affect the Value of Your Property?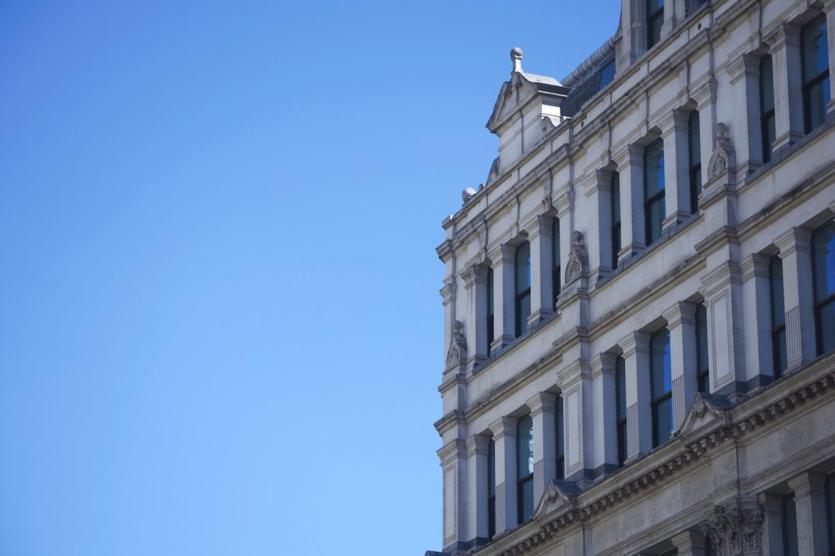 In response to the devastating fires at Grenfell Tower, the government brought in new fire safety regulations to ensure that buildings with cladding are free of any fire safety defects.
First introduced in 2018, the EWS1 forms (External Wall System Fire Review Certificates) are used to assess the safety of a building's external wall systems (EWS). Initially, this assessment was only required for buildings that were over six storeys or 18m in height, but the rules have since changed a number of times.
In 2020, the regulation scope was widened to include all residential buildings regardless of height, only for it to be reverted back to apply only to buildings over 18m again in 2021; it's been a little hard to keep up.
Nevertheless, the Royal Institution of Chartered Surveyors (RICS), the Building Societies Association (BSA), and UK Finance have now mutually agreed upon an industry-wide EWS fire-safety valuation process to assist people in buying, selling and re-mortgaging their homes.
The guidance changed in January this year to limit the criteria whereby an assessment might be necessary, although the guiding principles remain the same. Guidance available to professionals making assessments using Publicly Available Specification 9980:2022 (PAS 9980) can be found here.
What is an EWS1 form?
An EWS1 form (also known as an EWS1 certificate) is the document that is signed by a qualified professional upon completion of an EWS/cladding fire-risk assessment. In England and Wales, only one EWS1 form is required for the entirety of a residential building, while in Scotland, one is sometimes required for each separate flat.
While an EWS1 form provides peace of mind to residents of a building, its primary purpose is to reassure lenders when offering mortgages on flats within a building over 18m high that features cladding.
Related: Government Sets Out New Plan To Protect Leaseholders
What is a B1 form/certificate?
B1 is one of the possible ratings given upon completion of an EWS1. It is the rating most commonly enquired about, because it means that combustible materials are present in a building's EWS, but that no remedial works are required for it to be considered safe enough to lend against.
The full range of possible ratings are as follows:
Option A: External Wall Systems are unlikely to support combustion
A1 - No cladding that contains significant quantities of combustible materials is present
A2 - Cladding risk assessment has concluded that no remedial work is required
A3 - Cladding materials are unlikely to support combustion but remedial work may still be necessary
Option B: External Wall Systems feature cladding containing combustible materials
B1 - The risk of fire is low enough that remedial works are not required
B2 - The risk of fire is high enough that remedial works are required
When is an EWS1 form required?
If your residential building is over six storeys or 18m high and features external cladding or a timber balcony, it requires an EWS1.
The criteria dictating which buildings require assessment changed in 2021 and RICS (in association with the government) have published a report that includes in depth information, as well as a decision tree to assist in determining whether a specific building requires an assessment.
The new guidance has been published in response to a frenzy surrounding the topic, leading to a high demand for EWS1 forms and an insufficient number of qualified assessment contractors to facilitate them - leading to significant delays in the buying, selling and remortgaging of many properties. The guidelines now clearly state that valuers must be able to justify an EWS1 request in accordance with the criteria laid out.
New-build regulations as set out since 2018 mean that any building constructed in accordance with these regulations will only feature non-combustible cladding and should therefore not require an EWS1 form.
Who is responsible for arranging an EWS1 assessment?
Only the legal owner of a building can arrange for an EWS1 to be carried out, and any lender, valuer or leaseholder requiring one relies upon the agreement and follow-through of the building owner.
That said, the current Fire Safety Act (2021) states that the Fire Risk Assessment of all residential buildings must now cover any cladding. If your building's Fire Risk Assessment is more than a couple of years old, it will be the building owner's legal responsibility to have a new assessment conducted to include any cladding.
Related: EWS1 - Updated Cladding Guidance
Who benefits from an EWS1 form?
This is a contentious topic, as the entire framework surrounding EWS1 forms came about in response to the devastating fires of Grenfell Tower in 2018, yet much speculation surrounds the scheme in terms of who it primarily benefits.
Regional Director of Portico, Ed Lugg, says, "The general consensus in the media is one of frustration; that leaseholders should be the ultimate beneficiaries of EWS1 assessments but simply aren't. Instead, given that there is no statutory obligation to have buildings checked, it appears that EWS1 forms are solely designed to protect leaseholders' abilities to transact homes rather than to prioritise the safety of a building's occupants. For example, in a block entirely owned by a Local Authority that only houses council tenants, would the block ever be checked for EWS fire safety?"
In response to the challenges that leaseholders face, an EWS1 Best Practice guide has been published by the Greater London Area's Task and Finish Working Group.
Tom Copley, Deputy Mayor of London for Housing and Residential Development, says, "For more than two years now, the EWS1 process has been the industry's answer to the building safety crisis affecting thousands of leaseholders across London. While it was intended to provide certainty for lenders and leaseholds navigating the building safety crisis, the widespread failings that inspections have uncovered and huge demand for assessments has trapped too many leaseholders in these buildings have had to put their lives on hold until a certificate is secured.
This Best Practice Guide is a big step forward in helping freeholders and landlords support leaseholders through this difficult process. I am confident that the clear action points and principles identified in this document will raise standards across the sector and put leaseholders first on EWS1."
Another significant barrier has been that, at the outset, very few surveyors were qualified to conduct EWS1 assessments, but over time the gap between demand and supply should narrow. RICS advertises training in EWS assessment, and provides a list of qualifying members here.
Will a B1 Certificate add value to my home?
Whether or not a B1 certificate will add value to a property, one thing is for sure - the absence of one (for a building that fits the criteria for needing one) will make your property much harder to sell, reducing the pool of available buyers to cash buyers only.
Many valuers will either refuse to value your property or conclude that it is worthless at the time of a valuation in the case that the building requires an EWS1 but has yet to obtain one. This, of course, doesn't mean that the property is literally worthless, but until an assessment is carried out, it may as well be - save for the rare, optimistic (and wreckless) cash buyer.
Take this flat at Highbury Stadium (100 sqm), selling in November 2020 for £755,000 - only £5,000 more than this comparable property in Southstand (88 sqm) that sold 10 months prior (and pre-Covid). Both mid-floor flats, both in the same building that doesn't appear to have a B1, but at £755,000, at a price some way short of wider market growth.
This Southstand apartment was recently advertised at £750,000, stating that the building had received an EWS1 B2 rating and cash buyers were preferable; it's undeniably affecting the property market, and while many try to find their way around what they can, the path isn't clear for many.
So, what a B1 rating will certainly do is remove some hefty barriers to selling, making your property a desirable option for those that want the peace of mind that they are investing in a safely cladded building. It could also be said that, in the current housing market where so many flats are stuck in EWS1 limbo, a nice shiny B1 certificate could well improve your property's value.
You can get an instant idea of what your property is worth via our online property valuation tool.
Do mortgage lenders always ask for an EWS1 form?
Mortgage lenders (and their valuers) are not legally required to request an EWS1 certificate, but they certainly aren't shy about asking for one - understandable given that an EWS1 ensures that the building they are looking to fund a loan upon has undergone a fire safety assessment and that no remedial works are required.
That said, since the regulations reverted back to including only buildings over six storeys or 18m, lenders have relaxed, and thousands of landlords have been spared the hassles of getting an EWS1.
Recent data provided to the government by seven UK mortgage lenders concluded that between July and September of 2021 (Q3), only 8% of mortgage valuations on UK flats required an EWS1 - down from 9% in Q2 same year.
How can I obtain a copy of my building's EWS1 form?
It may be available via the Building Safety Information Portal, although there have been significant delays in getting this portal up to date with all existing EWS1 forms. If you can't find it there, you should request a copy directly from your building's owner.
What if the freeholder of my building refuses to arrange an EWS1?
If your building's freeholder refuses to arrange for an EWS1, there are several things you can do. Firstly, check to see whether the most recent Fire Risk Assessment for the building was carried out prior to the Fire Safety Act of 2021, as it may not have included cladding and will therefore legally require updating anyway.
Failing that, communicate with other leaseholders in your building and approach the owner as a unified front. Otherwise, you can contact your local council for further advice.
How much do EWS1 assessments cost?
Given that qualified assessment contractors are still in short supply, the cost of obtaining an EWS1 form isn't cheap. There are no exact guidelines, but leading media outlets such as the Telegraph report figures of between £6,000 and £28,000 depending on the size and complexity of the assessment.
Another barrier to overcome is that the Fire Industry Association (FIA) portal charges users a £200 plus VAT registration fee, as well as a £25 plus VAT annual fee to maintain their registration and keep their building's EWS1 publicly available.
This led to significant delays across the industry, with thousands of existing EWS1 forms not being submitted to the platform. In response, seven of the UK's leading lenders (Barclays, Lloyds, HSBC, Natwest, Nationwide, TSB and Santander) agreed to cover these costs to avoid such delays.
What about cladded buildings lower than 18 metres?
The government has stated that its informed position is that there is 'no systemic risk of fire in blocks of flats under 18 metres,' and it was this position that led to the regulation changes in 2021.
That said, RICS has since made it clear that they are not in agreeance, issuing a statement in December 2021 in which they declare that the RICS has chosen to 'pin its colours to the mast' and stick to its existing guidance advice to incorporate some blocks with as few as four storeys or less still may require an EWS1 form. The RICS states that its stance is reflective of their intent to protect the general public with their guidelines as well as the property sector as a whole.
So, technically, any building under 18 metres does not require an EWS1, but lenders will have to make the ultimate call as to whether to side with government guidelines or the more cautious advice of RICS.
Thinking of buying or selling?
If you are thinking of buying or selling a property, get in touch and see how we can help!
If the property in question sits within a building that requires (or has) an EWS1, we can help you to ascertain the property's value and where to go from there.
You can reach our friendly team on 0204 5793 0111, and grab an instant property valuation via our handy online tool.
Looking for advice?
If you're looking to let or sell your property, we can help. Get in touch with your local branch or book in for a property valuation.
Contact Us
Got a question, general enquiry or something else?
Speak to your local expert
Value your Property
You may also like
Since we started in 1987 we have grown to one of the UK's largest property groups, we can save you time and money by offering a range of services and expertise under one roof.