Contact our Battersea Office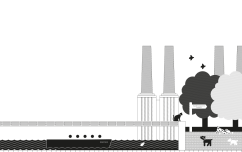 Battersea Office
129 Northcote Road London , SW11 6PS
Medleen Leslie

Lettings Manager
Thank you for the feedback
4.9/5
Rating from
69 Reviews
Very much dedicated to the customer. An agent from Portico took good care of us during the search for our place in London.
I would like to personally thank and recommend Hakeem at Portico Battersea for helping us find our new flat in London. It's been a very smooth and swift process so far. If you're looking for a flat in the Battersea area I would recommend going to Portico.
Hakeem was of great help in getting our new flat. Clear, concise and kind communication. He was understood our situation and help us out where needed. Highly recommended!
Fantastic service. After going through all the different real estate agents, Portico was our winner (and still is!) Francesca and the team have been nothing but wonderful and helpful during our time trying to find a place called home. She understood what we wanted and where and has been very attentive to detail in responding to us accordingly where necessary. Within one viewing, we found a place and are so happy with the conditions + cost of it opposed to what we were being offered elsewhere! I truly recommend going through with Francesca at Portico Battersea as she and the team made us feel warm and welcome. Happy Holidays to Francesca and the team. 🤗
Portico Battersea have been managing a property for me for 14+ years. The service has been good throughout, however, since property management is now run out of each local Portico office, we are particularly pleased with the arrival of Ama Boatema to Portico Battersea, who is now responsible for our property on a day to day basis. Ama is always on top of what is going on in the property, though also always makes time to chat. Ama is great to deal with and we would have no hesitation in recommending both Portico and Ama.
I have been letting my property through Portico Battersea for 2+ years. My main contact has been Ama who who has been superb. A very pleasant personality, endless energy when sorting out problems, excellent advice, looks to save your money when dealing with problems, and always on top of things. Highly recommended.