Contact our Camden Office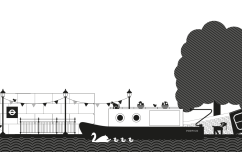 Camden Office
3 Parkway London , NW1 7PG
Meera Thakrar

Sales Manager

Adam Green

Lettings Manager
Thank you for the feedback
5.0/5
Rating from
175 Reviews
Meera at Portico Camden was the most professional and reassuring realtor we could ask for, for our first buy. The process of buying property in London is extremely stressful and it was a comfort to have someone looking after us so carefully.
We had a great experience with Salman from Portico. Helping us find a flat with hmo licence in desired area. Supporting us through the whole application process being always available and responsive. It made the whole process significantly easier to where we were able to move into new flat within 3 weeks.
Viewing booked with Kailene Grey from the Bloomsbury branch, at a property on Cromer Street. Very pleasant to deal with, knowledgeable about the property and similar ones in the area. Recommended.
Kailene Grey was absolutely lovely and thoroughly professional. She answered all questions and was willing to provide any additional requested information. I'd highly recommend her as a broker.
Salman from the Camden branch was incredibly helpful in looking around the property. We was very well prepared and knowledgeable of both the property and surrounding area. A real credit to the team!
Salman was very helpful and always happy to answer all question and provide assistance