Contact our Clapham Office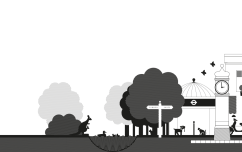 Clapham Office
5 Clapham Common South Side London , SW4 7AA
Andrew Murphy

Lettings Manager
Thank you for the feedback
4.9/5
Rating from
160 Reviews
I have been very happy with the efficiency with which that Portico have worked as a letting agent and the care that was given as we went through the sales process. I am based in Manchester and the property is in London. Both sales and letting teams made it easy to control the property remotely and kept an eye on the property whilst it was vacant for one month before sale completed. The sales team handled myself and the buyers professionally and diplomatically.
I recently worked with Nattalei from Portico and was extremely impressed with her professionalism and positive attitude. She helped us find a perfect flat in Clapham North and made the entire rental process smooth and stress-free. Nattalei was always responsive, attentive to our needs, and went above and beyond to make sure we were happy with our new home. I highly recommend her and Portico for anyone in need of a letting agent.
Nattalei was really helpful and friendly throughout the whole process of renting a flat - she even went above and beyond in sorting out an accounting issue!
Nattalei helped us a lot in this crazy London rental market. Thanks to her, we are now settled in our new home.
Amazing service. Specially Nattalei was very helpful
Nattalei and Flora were amazing and very responsive to all my questions. I highly recommend them and their commitment.