Contact our Highbury Office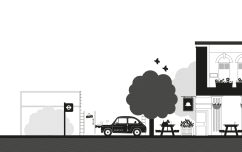 Highbury Office
102 Highbury Park London , N5 2XE
Guy Steenkamp

Sales Manager

Charlotte Bailey

Lettings Manager
Thank you for the feedback
5.0/5
Rating from
99 Reviews
1 We have received great service from Portico. Anastasia, who was helping us throughout the entire process - from viewing the property until collecting the keys was very helpful, friendly and professional. I can certainly recommend Portico services to others.
2 Anastasia was really helpful and very efficient during the whole process, thank you so much!!
3 They never pick up the blinking phone! They've also not confirmed an appointment, which I was told they would do. Pretty poor service so far... (Update... evidently they are having the office rewired and agents are working from home, this is why the communication has been poor.)
4 I can't speak more highly of Guy, and Portico Highbury in general for our house purchase. From our first house viewing through to our negotiations as well as keeping us informed of delays and accommodating our numerous visits (and even delivering our keys to another branch!) their service has been second to none. I wouldn't hesitate to work with Portico Highbury again.
5 Louis was extremely helpful and went above and beyond to get my new flat ready for an early move-in. He worked overtime to make sure my move went smoothly, and kept me me updated at every step. I couldn't have asked for a better service. So far, so good. I would highly recommend Portico.
6 Thanks to the team in Higbury I managed to get a flat quite quick and easy. Louis helped a lot in the process.Thank you