Rent protection for landlords
Our thorough vetting process ensures we let your property to the best possible tenants, however nobody can truly predict what the future holds, and life has a way of throwing a curve ball now and again.
The most common causes of non-payment of rent are relationships breaking down, people suddenly losing their job or a change in circumstance which may affect their ability to pay the bills such as a health issue.
To give landlords peace of mind in an uncertain world, Portico offer a number of rent protection plans, including legal expenses, as an optional extra in our management services. In the event of rent arrears we will make sure that you suffer no disruption to your income or financial loss.

 We recently asked a landlord for their experience when they had to take advantage of the plan:
"We were the victims of a tenant who stopped paying their rent with no explanation or contact with us, the situation dragged on for several months and resulted in the tenant leaving.
The guaranteed rent scheme kicked in smoothly when the issue first arose and was seamlessly managed by the Portico staff.
The guarantee scheme paid out several thousand pounds in rent payments and also covered the legal fees for the eviction process. Without it, we would have been in serious financial problems, with it, even with the costs of removing the damaged furniture and deep cleaning and redecorating the property we were able to deal with the situation and get the property re-let."
J.H – Landlord
Here are a number of examples where our protection plans really made a difference to landlords:
In a slightly different situation a landlord needed to take their property back at the end of a tenancy, however the tenant refused to move out after being served notice. The rent continued to be paid on time but the legal costs associated to see through the possession order were in excess of £3,000 and the process took 6 months. All of which was covered in the landlords protection plan.


A property was let to a married couple, unfortunately their marriage broke down and they separated, with the husband moving out. Unable to keep up with the rent payments the remaining tenant fell into arrears. When the tenancy came to a natural end they did not have any onward accommodation to move to and thus overstayed the end date. The total costs to cover this came to £7,000 along with an additional £2,000 in legal fees – all covered by the landlords protection plan.


In another instance a tenant was made redundant and had no other means of paying the rent. As the landlord was covered by a Portico protection plan, Portico continued to pay the monthly rent on time and the landlord suffered no loss of income. The total amount covered came to £3,600, this time with no need for legal expenses due to a mutual agreement to surrender the tenancy earlier than the original end date.
If you are interested in taking up a Portico rent protection plan please discuss the option with your Lettings Manager.
HOW MUCH IS YOUR PROPERTY REALLY WORTH?
Getting an accurate valuation is vital when you are selling or letting a property. Our team are experts in the London property market. Get in touch to find out how much your property is worth.
book a valuation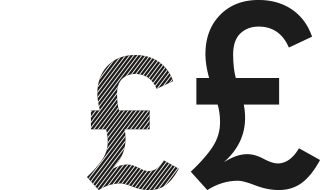 Everything you need under one roof
Portico is uniquely positioned in the property industry. We are London based Estate & Letting agents with friendly, local experts and great links with the our local communities. We also have direct links to mortgage advisors, surveyors, auctioneers and more, we can offer our clients everything under one roof to make processes quicker and smoother.