Average Age of Tenant Flat-Sharing in London Tops 30 For the First Time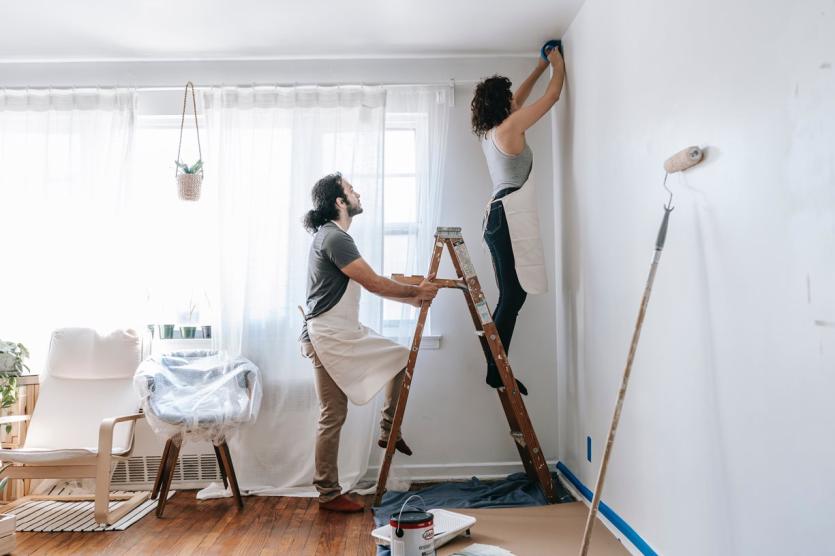 The average age of renters opting to live in shared property is going up, and is currently higher than ever.
According to recent data released by London accommodation supplier, Built Asset Management, the average age of renters living in shared accommodation across Greater London in July 2022 was 30.6 years old. This figure has increased considerably in a short time, with the average age in February 2020 being over two years younger at 28.2 years old.
Interestingly, the data also shows that this average age has risen from 23.9 years in 2017 - an increase of almost seven years.
More and more Londoners opting for shared tenancy
The initial increase from 2017 was largely attributed to a growing popularity in younger professionals - those in their twenties starting out in their careers, many new to London.
The increase from 2017 is significant, and represents a considerable shift in the way co-living models are viewed. Once, it was primarily considered as an option for students only; however, over the years, as more and more people opt to postpone getting married and having children until they are in their later twenties and thirties, sharing accommodation during these years has become far more commonplace. Of course, rising rent prices have also contributed to this upward trajectory.
Reflecting on the research, Built Asset Management (BAM) Director, Alex Gibbs says, "The rise in average age of tenants reflects both new tenants taking out rental contracts…and existing tenants extending their leases, suggesting that co-living is not only attracting older tenants in the first instance - but also that more occupants are choosing to remain in this type of accommodation as they mature into their thirties."
This research also finds that the percentage of males and females living in shared London accommodation is relatively even, a pattern that hasn't significantly changed since 2017.
Pandemic further fuels need for flexibility, connection and value-for-money
Co-living accommodation may seem like an unattractive option to some, but for many people, its benefits far outweigh any sense of privacy loss.
Now more than ever, Londoners are seeking affordable, flexible living, as well as a sense of community. The pandemic conditions brought about so much uncertainty and feelings of isolation, that, coupled with the need to secure cheaper ways to live in a landlord's rental market, many are also favouring the benefits of a built-in community.
This trend is even further fuelled by the need to replace opportunities for human interaction, now that remote working trend is far outliving the necessities of the pandemic lockdowns.
Related: The Cheapest Places To Rent In London
A landlord's market
There's no way to sugar-coat it for renters at the moment - the current rental market in London is certainly in favour of landlords.
The latest data from Rightmove's quarterly rental price tracker reports that London's average asking rents have reached a new record high of £2,257 per calendar month. This figure represents an annual growth of more than 15% - the highest ever annual growth rate ever recorded across all regions.
Portico's Regional Director, Ed Lugg, says, "London's rental market has continued to see many tenants extending their rental agreements, with many wanting to hold onto any favourable terms secured during the pandemic. New tenant enquiries remain high, and with the return of office workers, corporate tenants and students - both domestic and international - competition remains fierce. According to Rightmove data, June saw the highest volume of new rental listings so far in 2022, so there is light at the end of the tunnel, but the gap between supply and demand will take time to close. Any renters struggling to ride this period out would be wise to consider shared accommodation as a viable option."
Still time left to get a leg-up onto the property ladder
For any tenants wanting to escape the rental market and purchase a property, it's not yet too late to take advantage of the Government-backed 95% mortgage guarantee scheme, but time is running out.
The scheme is set to finish at the end of this year, with an application deadline of 31st December 2022.
The scheme works by the Government providing a guarantee to lenders, enabling them to offer borrowers a mortgage with just 5% deposit down - allowing many people eager to become homeowners the opportunity to invest in property without having to save up impossible sums of money for the deposit.
Eligibility criteria includes:
The property being purchased must be for the purpose of primary residence
Unlike the Help-to-Buy Equity Loan Scheme, the property does not have to be a new build
The property must be valued at £600,000 or less
No interest-only options are available under the scheme
All standard lending and affordability criteria will still apply
For any renters eager to get onto the property ladder but with limited savings, this scheme may be the perfect route to entry. Although the capital's property market is also a competitive space with record highs in valuations, there are still many pockets across London that offer up prime investment opportunities.Some of the most family-friendly boroughs feature affordable entry prices, and some of the new Elizabeth Line stops have value-for-money options in the vicinity of the stations.
Related: Help To Buy: How To Get On The Property Ladder In London
Get in touch if you're on the hunt for your next home!
If you're looking to rent in London, check out all of our available London rental properties here.
For landlords, get an instant property valuation here or use our tool to see if you're charging your tenants the right rent. For any other enquiries, give our friendly team a call on 020 7099 4000.
Looking for advice?
If you're looking to let or sell your property, we can help. Get in touch with your local branch or book in for a property valuation.
Contact Us
Got a question, general enquiry or something else?
Speak to your local expert
Value your Property
You may also like
Since we started in 1987 we have grown to one of the UK's largest property groups, we can save you time and money by offering a range of services and expertise under one roof.