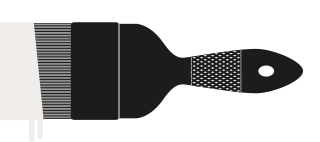 YOU DON'T HAVE TO BE A LANDLORD TO BE ABLE TO USE OUR IN-HOUSE TRADESMEN
As anyone who lives in London knows, it is often difficult to find cost-effective tradesmen who carry out work to a high standard and turn up when they say they will. That's exactly why we decided to hand pick our own team of in-house tradesmen, and we're proud to be able to offer this service to local residents (even if you are not an existing client). Best of all is the fact that you can drop your keys into your nearest Portico office (we're open 8.30am – 7pm), so there is no need to wait in for the work to be done. All of our tradesmen are vetted and insured, and as a company we're accountable for their punctuality, cleanliness and quality of work. We operate a transparent pricing structure, take payment over the phone and offer a same day call out capability. Give us a call on 020 7099 6999 to make a booking
Enquire online

PLUMBERS
Whether you need a washing machine installing, need to upgrade your toilet cistern, bleed a radiator or just fix a dripping tap, they are on hand to help. £85 + VAT per hour
FIND OUT MORE
HANDYMEN
Our handymen will turn their hand to almost anything, and will happily repaint a room, lay a laminate floor, tile your bathroom, hang a flat screen TV or refurbish a kitchen. £75 + VAT per hour
FIND OUT MORE

GAS ENGINEERS
Our gas engineers are qualified and registered with the Gas Safe scheme. They will issue gas safety certificates, service or replace your boiler or plumb in a gas cooker. £110 + VAT per hour
FIND OUT MORE

CALL US NOW
You don't need to be an existing customer. Call us now on 020 7099 6999
HOW MUCH IS YOUR PROPERTY REALLY WORTH?
Getting an accurate valuation is vital when you are selling or letting a property. Our team are experts in the London property market. Get in touch to find out how much your property is worth.
book a valuation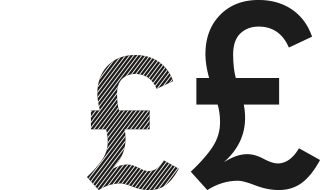 Thank you for the feedback
4.9/5
Rating from
1654 Reviews
Max laid out some exceptional service made moving in quick and simple!
I had a great experience with Portico. Runy provided me with great advice and was very responsive. They clearly have great market knowledge and our transaction was seamless. Thank you
My husband and I had a great experience working with Meera at the Camden office. She found us a buyer quickly and kept us well informed throughout the process. We would definitely recommend her and Portico to others wanting to sell in the area. Thank you! Gemma and Jack
Recently completed a rental agreement through Portico. I must say this was a very smooth process and a positive experience compared to the estate agents I have dealt with in the past! We dealt with Nattalei throughout the whole process. She was excellent and came back very quickly to any questions and queries we had. I would highly recommend.
Great tenancy no issues thank you - special mention to Holly!
Had a really great experience to not just be a number talking to Gergana. She was very accommodating to get me a viewing slot that works for both Portico and myself. Thank you!