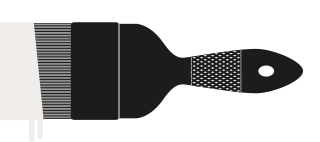 YOU DON'T HAVE TO BE A LANDLORD TO BE ABLE TO USE OUR IN-HOUSE TRADESMEN
As anyone who lives in London knows, it is often difficult to find cost-effective tradesmen who carry out work to a high standard and turn up when they say they will. That's exactly why we decided to hand pick our own team of in-house tradesmen, and we're proud to be able to offer this service to local residents (even if you are not an existing client). Best of all is the fact that you can drop your keys into your nearest Portico office (we're open 8.30am – 7pm), so there is no need to wait in for the work to be done. All of our tradesmen are vetted and insured, and as a company we're accountable for their punctuality, cleanliness and quality of work. We operate a transparent pricing structure, take payment over the phone and offer a same day call out capability. Give us a call on 020 7099 6999 to make a booking
Enquire online

PLUMBERS
Whether you need a washing machine installing, need to upgrade your toilet cistern, bleed a radiator or just fix a dripping tap, they are on hand to help. £85 + VAT per hour
FIND OUT MORE
HANDYMEN
Our handymen will turn their hand to almost anything, and will happily repaint a room, lay a laminate floor, tile your bathroom, hang a flat screen TV or refurbish a kitchen. £75 + VAT per hour
FIND OUT MORE

GAS ENGINEERS
Our gas engineers are qualified and registered with the Gas Safe scheme. They will issue gas safety certificates, service or replace your boiler or plumb in a gas cooker. £110 + VAT per hour
FIND OUT MORE

CALL US NOW
You don't need to be an existing customer. Call us now on 020 7099 6999
HOW MUCH IS YOUR PROPERTY REALLY WORTH?
Getting an accurate valuation is vital when you are selling or letting a property. Our team are experts in the London property market. Get in touch to find out how much your property is worth.
book a valuation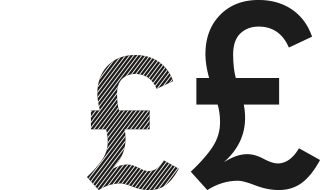 Thank you for the feedback
4.9/5
Rating from
1820 Reviews
Called Portico Fulham recently as I need to look for a place to stay in the near future. This search has been stressful however Ehsan from Portico Fulham has made this less stressful for myself. Portico Fulham are lucky to have him!
Ehsan was very helpful he was very easy to approach regarding enquiries and was great to talk to when it came down to my questions
Ehsan Nesari from Portico Fulham branch is an asset to his team. He is kind, professional and assertive in getting his job done. Always a pleasure to help him during the reference process for his proposed tenants.
When my mother and I found ourselves unexpectedly in need of a new home due to our existing landlord reclaiming his property, we were confronted with the daunting task of securing a new residence within a mere two-month window. Aware of the current challenges posed by the cost of living and escalating rental prices in London, our prospects seemed bleak. However, our fortunes took a remarkable turn when we were fortunate enough to enlist the services of the Portico Letting Team. From the very moment they heard our predicament, it was evident that Portico was not just a run-of-the-mill estate agency, but a dedicated team of professionals genuinely committed to assisting and alleviating our housing concerns. Throughout the entire process, their unwavering professionalism and competence shone brightly, ensuring a seamless transition from initial house viewings to the final contract signing for our new home. At every juncture, Portico's team exhibited an impressive degree of expertise, making us feel confident and well-guided despite the hurdles we faced. Their consistent communication and guidance were a source of immense reassurance, turning what could have been an overwhelming experience into a smooth and manageable journey. In Portico, we found a reliable team of experts; Tom, Charlotte and Georgi who not only understood our needs but also possessed the acumen to address them effectively. As a result, our anxieties were replaced with eager anticipation as we prepare to move into our new home, all thanks to the exceptional care and support provided by the Portico Letting Team. We are truly grateful for their assistance during this crucial transition and l wholeheartedly recommend their services to anyone seeking a remarkable and professional estate agency experience in London.
Happy to give this estate agent 5 star for the excellent customer service from Ehsan.
Huge thanks to Tom and the team for restoring my faith in letting agents. Brilliant communication throughout, he kept me well-informed and smiling through the whole experience. Highly recommended.