Do I need tenant insurance?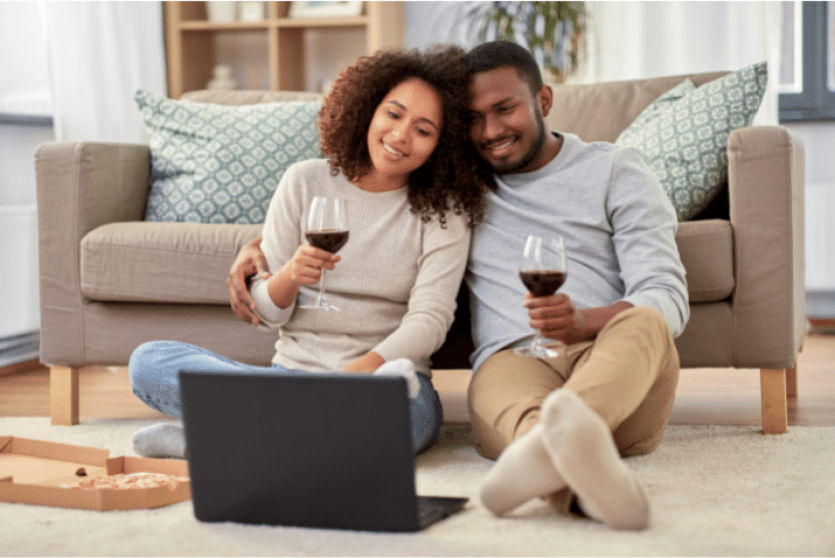 Article by Bode Insurance Solutions. We're an introducer appointed representative of Bode Insurance Solutions who will be able to provide a tenants insurance quotation online with a policy designed specifically for you.
Accidents happen while you're renting your home – they're often unavoidable. However, subsequent payouts or deductions from your initial rental deposit don't have to be!
Regardless of whether you're renting your first home or you're a seasoned tenant, ensuring you have the most adequate insurance for you and your home is an important part of renting.
With a number of years' experience in the rental market, we know that one cover doesn't suit all. We're an introducer appointed representative of Bode Insurance Solutions who will be able to provide a tenants insurance quotation online with a policy designed specifically for you.
Not only do they cover your contents and personal belongings, but your best interests are protected too, with tenant liability cover as a standard with any policy.
Do I need tenant insurance?
There's no law that says you have to get tenant insurance. However if you own anything worth a bit of money, such as a mobile phone, computer, bicycle, jewellery etc you'll want insurance to cover your own possessions.
It will cover your things against theft, and against damage by unexpected events such as a fire, flood, burst pipes, and so on.
Throughout the duration of your tenancy – no matter how long – you are also responsible for your landlord's contents. This includes things like furniture, fixtures, and fittings. You'll want insurance that covers these things too, as leaving them uninsured is a risk not worth taking, especially if something is damaged accidentally.
Do I need tenant insurance if I share a flat?
If you share a property with others, you can either get a common policy that insures everyone in the property, or you can take out a policy for yourself which covers the contents in your own room.
It is likely you would need to tell the insurer that you're sharing, and they'll want to know that you have a lock on the door of your room.
One thing you should be aware of if you take out a common policy for the whole property is 'association'. If one of the people you're sharing with makes a claim, it can affect your insurance too. This means you could be paying a premium for up to five years after their claim, even if you don't live with that person anymore.
If you're a student, you'll generally need a policy specifically intended for students, rather than a general tenants insurance policy.
What's included in tenant insurance?
The two main things that are included are Contents Cover and Tenant Liability Cover.
Contents Cover gives you peace of mind that, should your personal possessions be lost, stolen or damaged, you'll be able to cover the cost of repairing or replacing them.
In addition, Tenant Liability Cover covers repairs to items owned by the landlord, such as furniture, fittings and fixtures should an accident happen. You can receive immediate cover against fire, explosion, lightning, earthquake, flood, escape of water, theft, malicious acts or riot as standard, when you take out a tenant insurance policy.
There is also an opportunity to add further cover to specific possessions – even when you are away from your home! Choose from theft, loss or damage to clothing and personal belongings (including money, credit/debit cards, watches, jewellery, photographic and sports equipment) or pedal bikes up to a value of £200 per bicycle. That way you can rest assured your personal belongings are covered, both at home and elsewhere in the world.
Does the property need to be covered by tenant insurance too?
No, you don't need to insure the property. Building insurance is part of the landlord's responsibilities.
What is not covered by a tenant insurance policy?
It won't cover wear and tear. For example if your old laptop stops working, it won't pay out, but if a pipe bursts upstairs and your laptop gets ruined by water, you'd be covered.
It won't cover unforced entry, for example if a burglar found a door or window open, or if someone managed to talk their way into your home and then stole from you.
Cover can also lapse after the property is unoccupied for a certain period of time. This is usually 30 days, so your regular holidays shouldn't be a problem, but for anything longer you'll want to check with your insurer.
If you make a claim, you may need to meet some amount of the cost yourself - this amount is known as the 'excess' and varies by policy.
Although it isn't a legal requirement to get tenant insurance, it is highly recommended. Something as simple as spilling a drink on the carpet can cause unexpected costs for a replacement. With tenant insurance covering this kind of accident, it will be covered so you don't have to worry about losing your initial rental deposit.
Want to get a quick and easy quote for tenant insurance? We're an introducer appointed representative of Bode Insurance Solutions who can provide a tenants insurance quotation online today.
Leaders Limited T/A Scottfraser is an introducer appointed representative of Bode Insurance Solutions (company no 03101637) Registered Address: Crowthorne House, Nine Mile Ride, Wokingham, Berkshire, RG40 3GZ. Bode Insurance Services Limited are authorised and regulated by the Financial Conduct Authority (FCA) under firm reference 313541. You may check this on the Financial Services Register by visiting the FCA's website https://register.fca.org.uk/s/ or by contacting the FCA on 0800 11 6768
Looking for advice?
If you're looking to let or sell your property, we can help. Get in touch with your local branch or book in for a property valuation.
Contact Us
Got a question, general enquiry or something else?
Speak to your local expert
Value your Property
You may also like
Since we started in 1987 we have grown to one of the UK's largest property groups, we can save you time and money by offering a range of services and expertise under one roof.