A Guide to Getting a Self-Employed Mortgage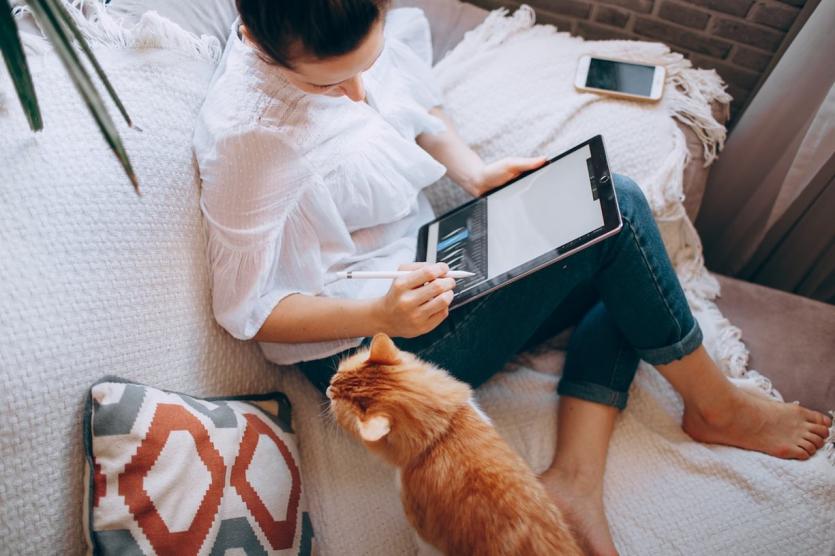 Getting a standard mortgage as a full-time employee can be daunting enough if you're new to the process. If you are self-employed, you may be even more concerned about securing the mortgage you need.
There's actually no such thing as a 'self-employed mortgage' - mortgage products are the same whether you are employed or self-employed; there may just be a few extra hurdles to securing one. Given the typical inconsistencies that many self-employed incomes represent, lenders consider them to be higher risk, and consequently subject them to more scrutiny than a run-of-the-mill employed applicant.
That said, it can be relatively straightforward to get a mortgage if you're self-employed - it may just take a little extra patience and organisation.
Determining your self-employed status
For most people, it is simple to determine whether they are employed or self-employed, but there are some grey areas.
You are self-employed if you:
are a sole trader
are a partner of a business on a self-employed basis
earn your primary income from owning a 20% or more stake in a limited company
are a partner in a limited liability partnership
Is it harder to get a self-employed mortgage?
It isn't necessarily harder to secure a self-employed mortgage, but it tends to require more paperwork and screening to have your application approved.
Depending on your lender of choice, the lending criteria may differ slightly, although most now offer the same deals to eligible applicants regardless of whether they are employed or self-employed. Overall it's the additional work in proving your financial stability that can take the extra time and effort.
Ultimately, all lending applications are underwritten to ensure that the applicant can afford to repay the debt. When you are self-employed, your income tends to fluctuate, and no one specific person can satisfactorily confirm your salary details. Consequently, lenders need to collate more information to determine that you are eligible for the loan you require.
Not so long ago, a self-certification mortgage allowed self-employed people to secure mortgages with little evidence to confirm income. These were handy for many well-meaning homebuyers, but sadly other borrowers took advantage of the system, inflating their income and taking on loans beyond their means. These products were subsequently banned by the Financial Conduct Authority in 2011, so a 'low document' loan is no longer an option.
Due to the perceived elevated risk, most lenders need to verify an applicant's self-employed financials over the previous two or three years. This can be one of the biggest hurdles facing self-employed people, with some having no choice but to wait it out until they have sufficient evidence to back their applications up.
Will my business setup affect my mortgage application?
Not specifically, but the way in which your business is set up may influence how a lender will assess your income.
Sole Trader
The standard for self-employment, a sole trader is an individual who works solo in their business with no other employees. With only yourself to manage, keeping accurate records should be relatively straightforward, and deciphering your income is also typically easier to do than with other business structures - because you get all the profits.
If you have an accountant handle your finances, they will prepare your records for the application. On the other hand, if you lodge your own self-assessment tax and HMRC calculates your tax for you, you will likely receive an SA302 form. This form records the total income received, as well as the tax you owe. Your lender will want to see this form to confirm your income.
Partnership
If you are one of the partners in a business, lenders will likely process your application in much the same way as a self-employed borrower. Of course, the lender will only take your share of the business's net profits into account when calculating your ability to make mortgage repayments.
Limited company directors
If you have opted to keep your business and personal affairs more separate, you may have set up a limited company. Despite technically being an employee of your own company, lenders will still consider you to be self-employed.
Directors of limited companies often pay themselves a dividend income in addition to a basic salary. If this is the case, be sure that the lender takes both income streams into account when assessing your application. You will likely need to provide a minimum of two years' company accounts.
Proving your self-employed income
Firstly, you will typically need to provide two or more years of accounts that clearly detail your income, as well as your business's expenses and overheads. These accounts will preferably have been prepared by a chartered accountant.
In addition to these accounts, lenders may request a copy of your SA302 form, or an HMRC (HM Revenue & Customs) tax year overview for the past two or more years.
The SA302 form is issued to individuals who derive income outside of the PAYE system to assist them in proving their income and any tax deductions. If you don't already have a copy of this form, contact the HMRC self-assessment department and request a copy. It can take several weeks or more to arrive, and it's best to have it ready when you lodge your mortgage application.
A lender will use these documents to verify your previous and current earnings, but they will also want to see some proof of future earning prospects. Depending on your business setup, lenders may request copies of current and upcoming contracts, expected commissions, etc.
Preparing your income proof
When preparing your proof of self-employed earnings, it's important to consider how lenders will perceive them. For example, suppose you have had several dips in income - it's vital that you can satisfactorily explain the reason for these fluctuations to minimise the lender's doubt in your financial stability. Include any relevant proof to back up your explanations.
It's quite possible that in the past, you and your accountant have used whatever legal avenues available to reduce your taxable income. However, now that you want to apply for a loan, you need your income to be the largest figure possible. In this instance, the best thing to do is consult with your accountant before applying.
If you are a director of a limited company, you may choose to retain some profits within the business, rather than withdraw them as dividends or salary. Some lenders will include a business's retained profits when considering your application. Still, not all do, so it would be prudent to find one that does before you begin your application process. A mortgage broker can help you find the right lender that best suits your circumstances.
As with any mortgage application, lenders will also need to conduct credit checks to ensure that you are a reliable borrower. Therefore, it's prudent to get a copy of your credit score before lodging an application to see if there is anything that needs addressing first.
Can I get a mortgage if I've been self-employed for less than two years?
Possibly, yes. Depending on your circumstances, some lenders will still consider your mortgage application. Typically, if you have less than two years' self-employed financials, lenders want to see that you have one or more of the following:
A provable record of regular and reliable work
Guaranteed work lined up in the future
Proof that you have left an employed position to work in the same industry as a contractor
If you are looking to remortgage with your current lender, they may also be more lenient given your financial history with them.
How is a self-employed mortgage calculated?
As a sole trader, the amount you will be eligible to borrow will be calculated by taking an average of your verified profits as stated on your self-assessment tax returns.
If you are a limited company director, the calculation may be based on either salary plus your share of net profit, or your salary plus any dividends. But, again, each lender's process can differ, with some using the latest year's figures and others using a two or three-year average. That is why it is vital to take the time to find the lender whose process best suits your financial circumstances.
What other information will lenders want?
Lenders typically take an applicant's general spending habits into consideration, too, and they will likely request copies of your bank statements. Most lenders will scrutinise all spending, including household bills, childcare, and leisure outgoings to ensure that you will be able to afford the repayments.
How can I improve my chances of securing a self-employed mortgage?
Get your finances in order
Long before applying, make sure that your financial records are well organised, and grab a copy of your credit score - you can obtain a copy from Equifax, TransUnion, or Experian. Then, do whatever you can to improve your rating and have all other financials and tax returns up to date.
Get an accountant
If you haven't already, it's wise to engage a chartered or certified accountant. Some lenders will only consider self-employed applicants whose financials have been prepared or at least signed off by one. An accountant can help you prepare the best possible application.
Prioritise budgeting
If you tend to splurge on too much take-out, online shopping, or any other non-essential spending habits, it might be time to reign it in. If you can show 3-6 months of more cautious spending, it could go a long way to improving your chances.
Consult with a mortgage broker
Brokers are experts in the field, and can assist greatly in matching you with a lender that best suits your circumstances. They can also advise you regarding your application preparation, and give you an educated view of what you are likely to be eligible for.
Save as much as you can
As with any mortgage applicant, the higher your deposit, the more borrowing options will be available - and often at better rates. When applying for a mortgage on a self-employed income, a bigger deposit could be even more advantageous in increasing your odds of success.
Thinking of buying, or selling a property?
If you're looking for help with getting on the property ladder, consult with our property experts on 0204 5793 011. Get a property valuation in under a minute using our online property tool, or view all our available properties for sale here.
You can also get friendly, straightforward advice from our partners at Mortgage Scout by clicking here.
Looking for advice?
If you're looking to let or sell your property, we can help. Get in touch with your local branch or book in for a property valuation.
Contact Us
Got a question, general enquiry or something else?
Speak to your local expert
Value your Property
You may also like
Since we started in 1987 we have grown to one of the UK's largest property groups, we can save you time and money by offering a range of services and expertise under one roof.