How To Get A Mortgage: The Complete Guide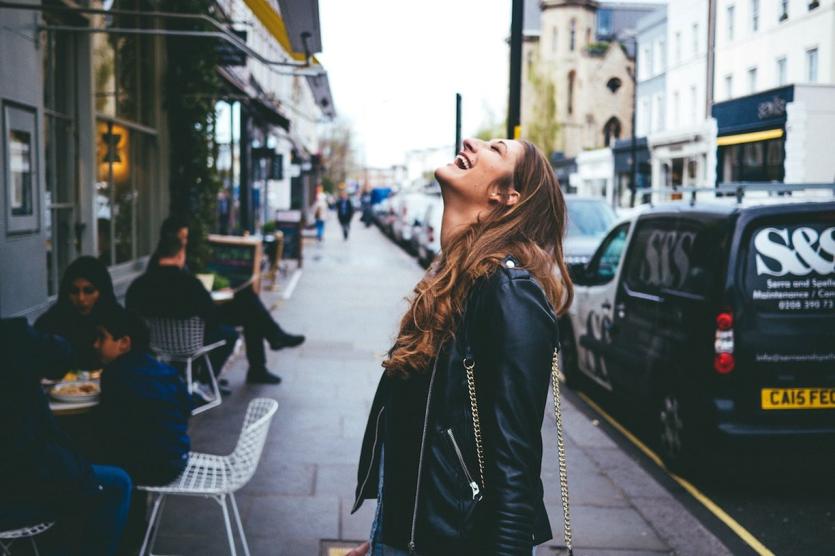 Buying a property is a big, exciting move, especially if it's your first time. However, the prospect of navigating the buying process can be somewhat overwhelming if you're not familiar with it.
For most property buyers, being approved for a mortgage is an essential component in becoming a homeowner. To help first-time buyers in their quest for homeownership, we've compiled a complete guide on how to get a mortgage in the UK.
Vital steps to take before you apply
To ensure you have the best chance of being approved, it's crucial that you take the time to get your ducks in a row before applying for a mortgage.
Review your budget and cut back on spending
As part of the mortgage application process, lenders carry out an assessment to determine the affordability of your request - in other words, whether you can afford the repayments.
It's common knowledge that your income and debts are taken into consideration when lenders assess whether you are eligible for a mortgage. However, many are unaware that lenders will also look at your bank statements to gauge how you spend your money as part of the affordability assessment.
Before applying for a mortgage, wherever possible, try to curtail any unnecessary spending, such as subscriptions, entertainment, gambling, and other leisure activities. Ideally, aim for up to six months of minimal spending prior to lodging an application for best results.
Related: How Long Is The Process Of Buying A House?
Check your credit report
All lenders will also check your credit report and history, so it's a good idea to check it for yourself first. Even if you feel sure that it is clear, once you have lodged your application, it's too late to easily rectify any nasty surprises, so double-check it first.
You can apply to a credit reference agency for a copy of your credit report, such as Equifax, Experian, or TransUnion. Check it thoroughly to ensure that it is accurate, request that any errors are rectified, and work directly with any mentioned debtors to clean up your record. Take all available steps to improve your credit score.
How to get a mortgage with bad credit
It is certainly harder to secure a mortgage when you have bad credit, but it isn't impossible. Ideally, you should plan to tidy up your credit before buying a property. Still, if you are determined to purchase property regardless of the state of your credit, there are a variety of lenders who offer mortgages despite the bad credit. However, such mortgages do come with higher interest rates, and many lenders will insist on larger deposits.
Related: The Cheapest Places To Rent In London
Save diligently for a deposit
There is no point in even thinking about applying for a mortgage unless you have a deposit ready. The deposit is the portion of the purchase price that you put down as part of buying the property.
Mortgages are offered with a maximum loan-to-value (LTV) ratio - the percentage of the property price that you need to borrow. For example, if you save a 20% deposit and apply to borrow the remaining 80% of the purchase price as a mortgage, your LTV will be 80%.
In simple terms, the bigger your deposit, the lower your mortgage amount will be, as well as your LTV. Additionally, the lower your LTV is, the lower the interest rates lenders may offer.
Assistance with deposits
If you are struggling to save for a deposit, there are avenues to explore that could assist you. Last year, the government launched its mortgage guarantee scheme to enable lenders to offer borrowers 95% mortgages. This essentially means that you may be able to buy a property with just 5% saved as a deposit, although your mortgage may be subject to other fees or higher interest rates. This scheme is running until 31 December 2022.
Alternatively, you may be lucky enough to access help from the 'bank of mum and dad.' Some lenders also offer mortgages to assist with such arrangements, like Barclays Family Springboard Mortgage, allowing loved ones to put up a deposit on your behalf without having to spend their savings.
Find out how much you could borrow
It helps to get an upfront idea of how much you could potentially borrow before taking any steps towards applying. As a general rule, most lenders will offer up to 4.5 times the annual income of both your and any joint buyer, such as your partner.
How much do I need to earn to get a mortgage of £250,000?
Working on the general rule of 4.5 times your income, if your total annual income is £50,000, you may be eligible to borrow up to £250,000. This is only a rough guide, though, as your other financial circumstances will impact any offer you receive, such as the extent of any debts you carry.
You can use an online mortgage calculator to get an initial idea of how much you may be eligible to borrow. Remember, however, that you are not obligated to borrow the maximum amount available, and it's prudent not to overextend yourself financially, especially on a first-time purchase with lots of new expenses to consider.
Related: Leasehold, Freehold, Share Of Freehold Explained
Seek to obtain an Agreement in principle (AiP)
An AiP, otherwise known as a 'pre-approval' or 'decision in principle,' is a way of determining whether you are likely to be approved for the mortgage you require without the inquiry affecting your credit score.
Lenders typically run what is known as a 'soft' credit check and use those results in combination with your income to determine an AiP. Of course, an agreement in principle does not guarantee that you will be approved for the mortgage, but it does give you a good indication of your borrowing potential.
How to get a mortgage in principle
It usually takes around 15 minutes to complete an AiP online with your chosen lender. If you then proceed with the same lender once you have found a property, having an AiP in place will also save some time down the track.
Related: Green Mortgages: Improve Your Energy Rating And Save Money
Consider which mortgage type would suit you best
It's helpful to spend some time researching different types of mortgages before applying, so you have a good idea of what may suit you best. Types of mortgage include:
Fixed-rate: An initial interest rate is fixed for an agreed period of time (usually 2, 5, or 10 years), after which it reverts to a variable rate loan, but can be fixed again based on the current interest rates
Variable-rate: These loans have an interest rate that can go up or down in accordance with the lender's base rate
Interest-only: This loan structure allow you to only repay the interest charged each month until the end of the loan term, upon which the remaining principal balance is due
Tracker: This is a type of variate rate mortgage that tracks a specific base rate - such as the Bank of England's base rate
You will also need to consider what mortgage term will work best for you.
The term of a mortgage relates to how long it will run. Standard mortgage terms are 25-30 years. The longer your term, the more spread out your repayments will be - this may make your repayments lower, but it may also cost you more in interest in the long run.
Prepare your paperwork
When you apply for a mortgage, your lender will require a variety of documents, so it's best to have these organised in advance.
The documents required will include:
Photo ID (Driver's licence or passport)
Utility bills addressed to your current residence
Up to six months' bank statements
A P60 and/or three months' payslips
Self-employed applicants will also be required to supply:
Two years' self-assessment tax returns
HMRC tax year overviews
A minimum of two years' certified accounts
Contractors will also need to provide evidence of any future secured contracts
Applying for a mortgage
You can only enter into a complete mortgage application once you have found a property you like and have made an offer that the seller has accepted. Then, once you're ready, simply make an appointment with your chosen lender and attend your application appointment with all of your documents and information ready to go.
How long does a mortgage application take?
The mortgage application process itself typically takes around 1-2 hours and is conducted by a loans specialist at the financial institution of your choice. So long as you arrive fully prepared with all the necessary documentation required, it should be a smooth process.
How long does it take to get a mortgage?
Once you have completed the initial application process, it can take an average of between four and six weeks to receive a decision. During this time, the lender may reach out to you for additional information or clarification, so be sure to respond swiftly to keep the process in motion.
If you are approved, you will receive a formal mortgage offer, which typically remains valid for six months - if your property purchase is delayed, the lender can potentially extend it further.
Should I use a mortgage broker?
Many people use a mortgage broker to help them find the best deal. Mortgage brokers typically only charge the lenders for their work, so a fee-free broker can be a great way to access expert advice, find a great deal and receive guidance through the application process.
Thinking of buying a property?
Let us help! Our partners at Mortgage Scout have experts on hand to assist you in considering your next move, be it remortgaging, buying, selling, renting, relocating or investing - we've got you covered. Find out how Mortgage Scout can help you here, or drop them an email on hello@mortgagescout.co.uk.
We also have a wide range of properties for sale which you can check out here.

Looking for more advice? Read our guide for first-time buyers purchasing property in London here.
You may have to pay an early repayment charge to your existing lender if you remortage.
Your home may be repossessed if you do not keep up repayments on your mortgage.
There may be a fee for mortgage advice. The actual amount you pay will depend upon your circumstances. The fee is up 1%, but a typical fee is 0.3% of the amount borrowed.
Mortgage Scout is a trading name of LRG Financial Services Limited which is an appointed representative of Mortgage Advice Bureau Limited and Mortgage Advice Bureau (Derby) Limited which are authorised and regulated by the Financial Conduct Authority.
Registered Office: Crowthorne House, Nine Mile Ride, Wokingham, Berkshire, RG40 3GZ
MAB 13580
Looking for advice?
If you're looking to let or sell your property, we can help. Get in touch with your local branch or book in for a property valuation.
Contact Us
Got a question, general enquiry or something else?
Speak to your local expert
Value your Property
You may also like
Since we started in 1987 we have grown to one of the UK's largest property groups, we can save you time and money by offering a range of services and expertise under one roof.