The Landlord Guide to a Legionella Risk Assessment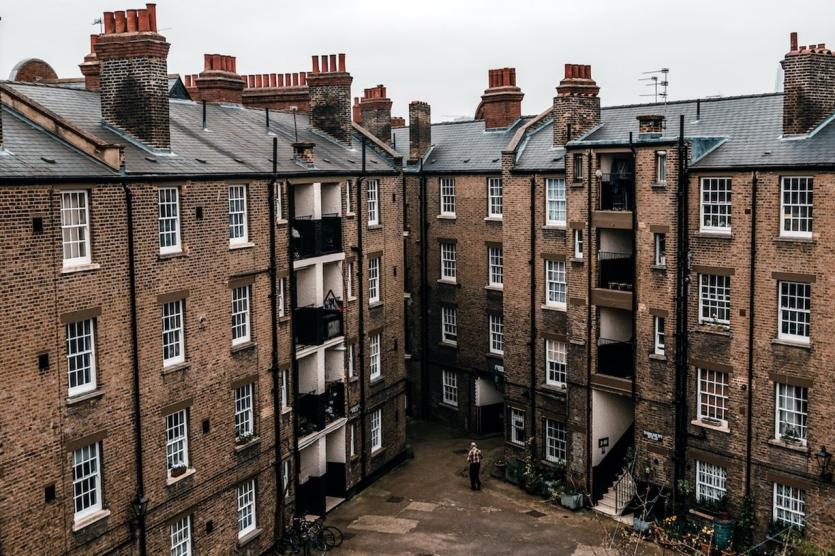 Legionella or Legionnaires' Disease is a type of bacteria that can lead to serious health problems. It is caused by problems in water systems that allow the bacteria to thrive and spread to residents through spray, mist or vapour.
Although Legionella is seen as low risk in domestic buildings, the law requires landlords to carry out risk assessments to identify the presence of the bacteria and control the risk to tenants.
This article explains how landlords can carry out their own risk assessment, as well as the consequences if they fail to take proper measures.
Legal requirements
As a landlord you have a legal requirement to protect the health and safety of your tenants. The Health and Safety at Work Act, for example, requires landlords to ensure a duty of care towards tenants by minimising their exposure to risk.
The Control of Substances Hazardous to Health Regulations apply to Legionella and also require landlords to identify and assess risk and implement any measures to control the risk. If an outbreak of Legionella occurs, you will be held responsible unless you can prove that you have taken sufficient measures to minimise risk. That makes it essential to carry out - and record - proper risk assessments.
Related: Landlord Compliance Complete Checklist
Identify hazards
The first stage is to identify areas where the bacteria may be present. In a large building there may be multiple sources, including hot- or cold-water storage tanks, pipes, central heating boilers and pumps, water heaters, showers, toilet cisterns and taps in baths and sinks. If you are not familiar with all the water sources, check the plans for the building or ask a plumber for advice.
The Health and Safety Executive publishes useful guidelines on high risk factors. These include:
System components where water is stored or recirculated.
Areas of the system where water temperature is between 20 and 45 degrees Celsius.
Areas of the system where there is a build-up of rust, sludge or limescale.
Parts of the system where water droplets can be produced and subsequently spread.
Identify people at risk
Anyone in a building on a permanent or temporary basis is considered at risk, and some people may be considered more vulnerable than others, such as children, older tenants or tenants with pre-existing health conditions.
In addition to your tenants, you should also include any employees, such as concierges, security staff or maintenance staff, or contractors who are on site regularly or working on long-term projects, such as cleaners or decorators.
Related: What Is An EWS1 Or B1 Form And Can It Affect The Value Of Your Property?
Put control measures in place
After the initial checks of hazard sources, it's important to have a scheduled process for monitoring and controlling risks. These include:
Set up a schedule for inspecting any high-risk areas.
Follow manufacturers' recommended cleaning and maintenance procedures.
Clean exposed sources such as taps, baths, sinks and showerheads.
Ask plumbers to flush water systems on a regular basis.
Ask plumbers to identify and remove any pipework that is not required.Ensure that hot water is stored at a temperature of 60 degrees or higher.
Give tenants advice on Legionella
Make tenants aware of the risks of Legionella and ask them to take their own control measures, such as cleaning taps, baths, sinks and showerheads.
You should also ask tenants to report any problems that might indicate the presence of Legionella.
Related: The Benefits Of Using A Property Manager For Landlords
Monitor any changes to the property
After you have made the initial risk assessment, monitor any changes to the building or the water system that might affect the risk level. For example, any new showers or plumbing and heating fixtures installed by you or by tenants, or any change of use.
Inspect vacant properties
If you have properties that are vacant for extended periods, such as student accommodation or holiday lets, you should put additional inspection and control measures in place. This is because there is no regular water flow, creating an environment for Legionella.
You should arrange for hot- and cold-water systems to be run weekly. If necessary, drain systems or flush the systems before tenants return.
Involve specialists if necessary
Legionella in domestic buildings is considered low risk, so you can carry out any inspections and control measures yourself. You may need advice or help from plumbers for certain tasks.
However, if Legionella is detected, you may need to hire a specialist treatment company to carry out any tests or remedial work.
Maintain full records
It's essential to keep comprehensive records of all the actions you have taken to identify and control risks, so that you have evidence if there is an outbreak of Legionella. You should retain the records for a minimum of two years from the date of the first risk assessment.
List all the sources in the building together with the dates when you assessed them.
List any risks you have identified and the remedial measures you have taken.
List all the control measures you have put in place.Keep a record of your inspection and maintenance routines.
Record any incidents and remedial measures.
Related: Landlord Checklist: Paperwork & Documents
Portico can help
If you need any advice on your obligations in relation to Legionella, our property experts and plumbers can help. Please contact us on 0204 5793 011 for more information.
If you're curious as to how much your home or rental property is worth, get a free online property valuation.
If you'd like more information on our property management services, or property maintenance services, please click the links.
Looking for advice?
If you're looking to let or sell your property, we can help. Get in touch with your local branch or book in for a property valuation.

Contact Us
Got a question, general enquiry or something else?
Speak to your local expert
Value your Property
You may also like
Since we started in 1818 we have grown and joined one of the UK's largest property groups, we can save you time and money by offering a range of services and expertise under one roof.