London House Price Predictions For The Next 5 Years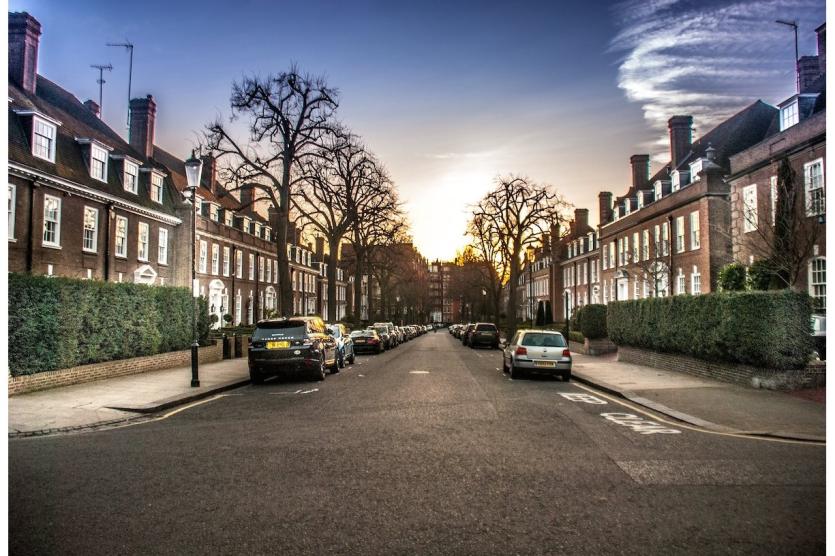 It's fair to say that the London property market is overheated. Pandemic conditions sent the supply and demand divide even further out of whack. In addition, mass migrations caused tremendous turbulence and upward pressure on house prices as Brits scrambled to find more space despite historically low inventory levels.
This March finished up as the ninth consecutive month for property price growth, with figures reaching the highest they've been since September 2021. Since the first Covid-19 lockdown in 2020, average property prices have reportedly risen by £43,577.
Is this continued growth the result of buyers getting in before more interest rate hikes, or is the market set to stay on this upward trajectory? Now that the worst of the pandemic appears to be behind us, what is next for the London property market?
Conflicting forecasts cause for confusion
Many experts predict that the boom's expiry date may be coming soon. They believe that the current cost of living crisis coupled with a continued inflation rise may cause property prices to fall considerably.
In addition, the record-high petrol and energy prices coupled with tax rises may be a recipe for a dampening of economic growth that would stall the property market.
Meanwhile, global business data platform Statista has just published its forecast for London's residential property prices to experience a cumulative growth of 5.6% between now and 2026. These conflicting predictions leave many unsure of what to expect, so let's drill down into the current and likely changes to the market moving forwards.
Why are current house prices so high?
Even though the pandemic was a catalyst for significant market changes, the value of average homes in the UK has almost trebled in the last twenty years.
Other than the natural course of inflation, the primary reason for this has been high demand for properties coupled with a shortage of stock. When the pandemic hit, this supply and demand issue worsened, in part because new developments ground to a halt while so many people were on the move.
Historically, it has also been an incredibly cheap time to borrow, with record-low interest rates enabling more people to enter the market. Then the Stamp Duty Holiday came into play, enticing would-be relocators to take action and even more first-time buyers to get onto the property ladder.
Are the Statista predictions accurate?
Statista's perspective is informed by Knight Frank, who updated their position this week to propose that the cost of living crisis will arrest the double-digit year-on-year house price growth, with a slow down to as low as 1% expected in 2023.
Mortgage interest rate increases will also bring about a rapid slow-down. In addition, stock volumes will likely increase as clad buildings that are currently deemed unsellable are released back into the market in the coming years.
Ed Lugg, Regional Sales Director of Portico, says, "Not only will rising mortgage rates and an increase in inventory slow the market, but we are also anticipating that new Minimum Energy Efficiency Standards will be imposed on the private rented sector. This will drive a new tranche of landlords for whom the cost of renting has already increased in recent years to consider an exit. I would advise caution to speculators expecting recent growth trends to continue."
Will rising inflation and the cost-of-living crisis cause property prices to fall?
With the Stamp Duty Holiday finished and interest rates climbing, buyers' budgets are already being stretched. Now that inflation is causing a cost-of-living crisis, a number of lenders are factoring these increased living costs into their affordability criteria.
The UK's annual rate of inflation reached its highest percentage in three decades in February, coming in at 6.2%. The Bank of England warns of further rises, with the potential for it to reach 10% before the end of the year. Rising inflation all but guarantees interest rate rises, and a booming property market relies on economic ease.
Portico has already witnessed clients being affected by these changes:
"We've encountered buyers whose Decisions In Principle (pre-approved mortgages) are not being honoured by their bank, despite having been published only a week or two prior. We have taken measures to ensure that buyers and vendors are protected by working closely with Mortgage Scout, who we entrust to provide us with up-to-the-minute advice on the market, and with whom many of our buyers choose to partner with," said Lugg.
As affordability criteria tightens and more buyers are prevented from entering the market or moving, demand will inevitably slow, and the upward pressure on property prices should ease.
Will the opening of the new Elizabeth line continue to affect property prices?
Property price growth resulting from the development of the Elizabeth Line can be traced back as far as the planning phase of the Crossrail project over a decade ago. It has undoubtedly created investment hotspots where it was anticipated that commuters would base themselves for travel to and from central London, with key areas including Tottenham Court Road, West Ealing, Manor Park, Twyford, Abbey Wood, and Romford, to name a few.
Years of delay have poured cold water on the notion that house price growth along the Elizabeth Line would outpace the market once the route finally opens. That said, house prices along the Elizabeth Line have grown as a result of the post-pandemic demand from professional buyers looking for extra rooms and private outdoor space in areas such as Ilford and Forest Gate.
So long as the demand for office space in central London returns to pre-pandemic levels closer to stations, it is not unreasonable to expect more significant growth in areas set to benefit from the launch of the new line.
Related: Where To Buy In London In 2022
Related: Living In Leyton: Local Guide And Property Market
Thinking of buying or selling?
The property market may continue its upward trend in the short term, but the economic squeeze of rising inflation and interest rates will inevitably slow the market as the remainder of 2022 unfolds. If you are considering buying or selling a property, then there's no time to waste. Interest rates are rising, but overall, they are still low by historical standards. Make your move and lock in a great deal before they increase further - and contact Portico on 01344 753 100 to see how we can help you.
For a no obligation instant online property valuation, click here!
Looking for advice?
If you're looking to let or sell your property, we can help. Get in touch with your local branch or book in for a property valuation.
Contact Us
Got a question, general enquiry or something else?
Speak to your local expert
Value your Property
You may also like
Since we started in 1987 we have grown to one of the UK's largest property groups, we can save you time and money by offering a range of services and expertise under one roof.