Section 20 leasehold: Everything you need to know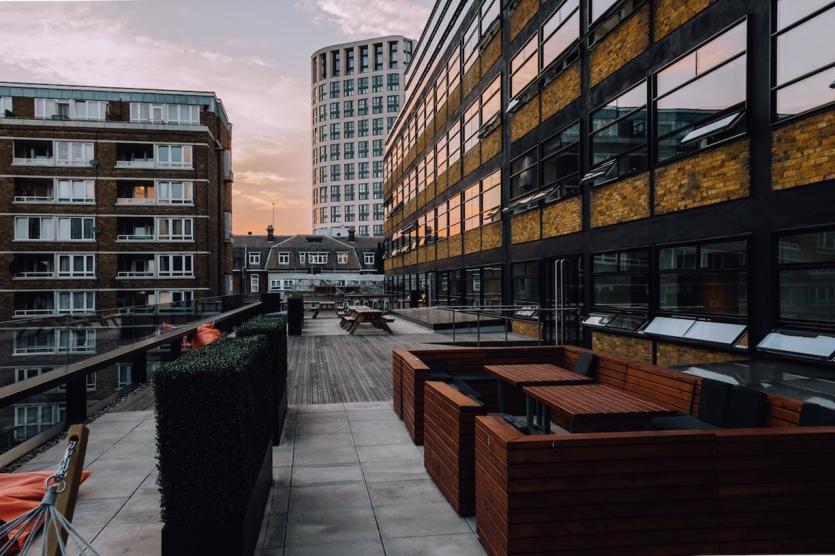 As a leaseholder, you have a number of financial obligations that can lead to additional, sometimes unexpected costs. You pay a service charge, which covers routine maintenance and other essential work on your property as well as any communal areas that are covered by your lease.
However, there may be occasions when additional work is required with costs that fall outside the scope of the service charge. That may be because of unexpected repairs or essential refurbishment and other forms of preventative maintenance.
In that situation, the landlord or freeholder who owns a building that is split between a number of freeholders must issue a Section 20 Notice and consult the leaseholders about the intended work. Section 20 Notices are covered by the Landlord and Tenant Act 1985, which was amended in 2002.
Section 20 Notice of Intention
A Section 20 Notice of Intention lets you know that the landlord or freeholder wishes to carry out major work on your property. As you are liable to cover the costs, the Notice gives you the opportunity to decide how – or if – the work is to be carried out.
The Notice of Intention applies when the contribution to costs of one-off works is likely to exceed £250 for each leaseholder. These are known as 'qualifying works'. If the landlord or freeholder has an agreement with contractors to carry out longer-term works, exceeding 12 months, you must be consulted if the costs exceed £100 per year for each leaseholder.
Different schedules of work
There are four categories or 'schedules' of work that require different degrees of consultation with leaseholders.
Schedule 1 & 2
These schedules cover regular, longer-term work such as ground maintenance, servicing lifts and entrance systems or cleaning communal areas. You must be consulted if the work is likely to cost you more than £100 per year.
You also have the opportunity to suggest contractors, but only if you receive a Schedule 1 notice. If you receive a Schedule 2 notice, you can't nominate a contractor because the contract must be advertised in an official journal for tender.
Schedule 3
This schedule covers work carried out under a longer-term contract with an existing contractor, such as routine repairs or regular decorating. If the cost of the work is likely to exceed £250 per leaseholder you must be consulted and the landlord must give you an estimate of costs. However, you will not be able to suggest a contractor because the existing contractor has already been appointed.
Schedule 4
There are two parts to Schedule 4 – one where public notice is required and one where it is not. If public notice is not required, the landlord must consult you to advise you of the work and its cost, and to explain why it is required. You will not have the opportunity to suggest a contractor, but you will receive estimates of costs and your contribution.
The consultation process
*
If you receive a Section 20 Notice of Intention, you will then have the opportunity to comment during a 3-stage process when you will receive a series of formal notices from the landlord. The notices are sent to you by 1st class post or by recorded delivery.
Stage 1
The landlord gives you an overview of the intended work. You have a minimum of 30 days to comment on the proposals and also to suggest a contractor.
Stage 2
The landlord writes again, providing estimates from contractors who have tendered and advising your likely contribution. You have a further 30 days to comment on the costs.
Stage 3
If the landlord has chosen a contractor who has not provided the lowest cost estimate, the landlord must write to explain their choice. You cannot comment at this stage and the landlord can begin the work. The final charge for the work will be included in your service charge.
Objecting to a Section 20 Notice
You have an opportunity to object to the proposed work at the first two stages of consultation. If you feel that the work is not essential or if the cost appears to be excessive, you can object.To take your objections further you can apply to a tribunal for a review of the reasonableness of the costs and a determination of liability to pay.
Suggesting a contractor
In certain circumstances, you have the opportunity to suggest a contractor, rather than the contractor nominated by the landlord. You can do this by contacting the landlord in writing; providing details of the contractor and their qualifications.
Any contractor you suggest must meet certain criteria and conditions. For example, they must hold public liability insurance, have experience in the type of work and be able to provide relevant references. The suggested contractor must also comply with any codes of conduct specified by the landlord.
If your suggested contractor meets those requirements, they will be allowed to tender together with other contractors. The landlord will then advise you of the winning tender. If other leaseholders on the property also suggest contractors, the landlord will select the contractor with the highest number of nominations.
Calculating your contribution to costs
When you have received an estimate from the landlord, and you are liable to pay, you should consult your lease to find out the proportion of the costs you have to pay. You can make an approximate estimate by dividing the cost by the number of leaseholders on a site.
However, if the landlord has not consulted you through the formal process, your contribution will be capped at £250 for one-off work or £100 per year for longer-term work. This situation may arise because the landlord has to carry out emergency work and there is no opportunity for the full consultation process.
Drawing on a sinking fund
If you and other leaseholders on a property have set up a sinking fund, the funds can be used to cover the costs of work with higher costs. If the funds cover the costs, the landlord will advise leaseholders of the amount of funds used. If the cost is greater than the available funds, the landlord will issue invoices to leaseholders for the excess amount.
Landlords' dispensation to consult
Section 20 legislation sets out landlords' legal obligations to consult leaseholders about qualifying works. However, landlords can apply to a tribunal for dispensation in certain circumstances, generally if the work is urgent and there is no time for consultation or if the landlord has made a mistake during the consultation process. If the tribunal grants dispensation, you will be liable for your proportion of the whole cost of the work. If dispensation is granted because of a mistake, you may be liable for the costs, but the tribunal may take other factors into consideration.
Portico can help
Section 20 can be complex and it's essential to understand your rights. If you need advice on any aspect of the legislation, please contact us on 0204 5793 011.
Curious as to your property or rental property's current value? You can get an instant online property valuation here.
Looking for advice?
If you're looking to let or sell your property, we can help. Get in touch with your local branch or book in for a property valuation.
Contact Us
Got a question, general enquiry or something else?
Speak to your local expert
Value your Property
You may also like
Since we started in 1987 we have grown to one of the UK's largest property groups, we can save you time and money by offering a range of services and expertise under one roof.