What Documents Do I Need To Sell My House In The UK?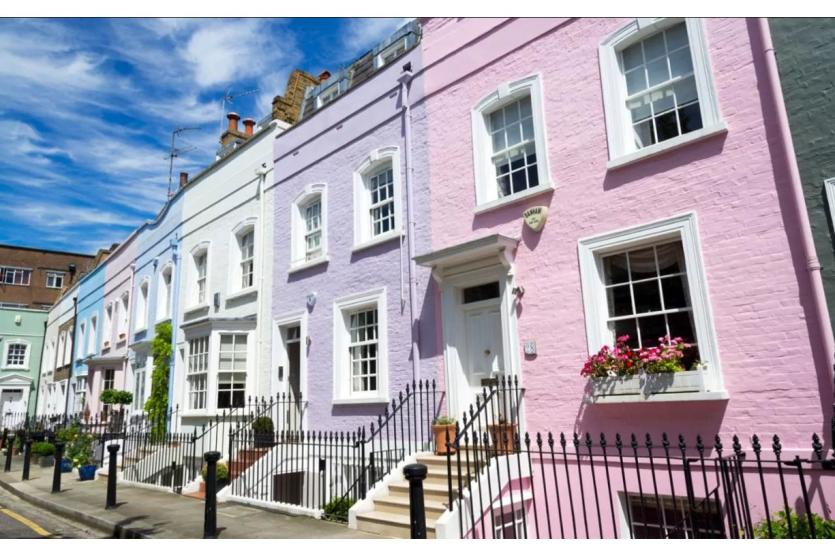 Deciding to sell up and move is exciting. Once you've decided to sell, you probably just want to get on with it. But to be truly "sale ready" and avoid delays further down the line, you need to have your paperwork ready. So we've asked the property experts at the HomeOwners Alliance what you need to dig out.
Whether you're thinking of moving or already listed, there are several pieces of information that you'll need to have at the ready. So cast your mind back to when you first bought your home and locate the files and emails. Here's what you're looking for:
Your Energy Performance Certificate (EPC)
An Energy Performance Certificate (EPC) is an important document to have when selling your home. EPCs are certificates that outline the energy efficiency rating of your home.
If you bought your home in the last 10 years you may have an EPC already. There is a government register where you can search for a property's energy performance certificate by postcode. If you don't have an EPC for your home, then you'll need to get one. Speak to Portico to arrange one today.
Related: Green Mortgages: Improve Your Energy Rating And Save Money
The TA6 Form
One of the first things your solicitor will ask you to do is complete a Property Information Form, also known as a TA6 form, and a TA7 form if you are selling a leasehold property. The TA6 form is produced by the Law Society and covers 14 separate subjects including questions about boundaries, any disputes with neighbours, what utility companies you use, and so on. This TA6 guide takes you through the TA6 form step by step, including a list of do's and don'ts when filling it in.
The Land Registry Title documents
The title deeds prove that you are the rightful owner of your property, as well as document the home's chain of ownership since it was built. If you can't find them in your files, then ask the solicitor that you purchased from if they still have a copy. You can also check on the Land Registry website. You can check and request a copy of your title deeds here.
Legal documents related to the tenure of your home
Do you own the freehold of your home or are you selling a leasehold flat? Or perhaps you're selling a shared ownership property? Where relevant, you'll need to provide a copy of the lease and any documents setting out your share of the freehold, for example, a Shares Certificate if there has been a company set up to manage the freehold.
TA10 form for fittings and contents
The TA10 form enables you and the buyers to reach an agreement regarding what will be included in the sale of your property. For example, inclusions may cover items such as white goods and window dressings. The document sets out the agreed inclusions room-by-room to ensure that all aspects are covered and no ambiguity remains regarding what you will and won't be leaving behind for the new owners. Any items in the garden and outdoor areas can also be covered in the TA10 form.
Permissions
Whether you've added an extension or made other significant improvements to the building, you'll need to demonstrate that any alterations have been carried out in compliance with safety regulations. Of course, not all home improvements require legal permissions, but any works that need planning permission building regulation approval must be backed up by documentation. It can unnecessarily hold up the sale of a house if you subsequently have to search or apply for copies of such permissions, so be sure to have them ready in advance.
Proof of identity
Put together a collection of documents that you can use as identification, both photographic and related to the property. To prove your address you can use either a bank statement or utility bill addressed to your name at the property. A driving licence or copy of your passport will be needed for photo identification.
Management Information Pack
If the property being sold is a leasehold flat, the seller must provide the buyer with information regarding the management of the building. You can request this directly or your solicitor can obtain them directly from your landlord or management company. These can take several weeks to arrive, so it's another good thing to have done in advance to avoid holding up the process.
Thinking of selling?
In summary, providing as much information up-front to prospective buyers will reduce the risk of avoidable delays, unexpected costs, and the chances of your buyer pulling out - which is a real risk when information materialises at a later date. Visit the HomeOwners Alliance for more details about the documents you need to sell your home.
This March finished up as the ninth consecutive month for property price growth in London, with figures reaching the highest they've been since September 2021. In addition, interest rates are historically low, so now is the time to lock in a great deal.
If you are considering buying or selling a property, contact Portico on 01344 753 100 to see how we can help you. Click the link for a no obligation instant online property valuation
Looking for advice?
If you're looking to let or sell your property, we can help. Get in touch with your local branch or book in for a property valuation.
Contact Us
Got a question, general enquiry or something else?
Speak to your local expert
Value your Property
You may also like
Since we started in 1987 we have grown to one of the UK's largest property groups, we can save you time and money by offering a range of services and expertise under one roof.