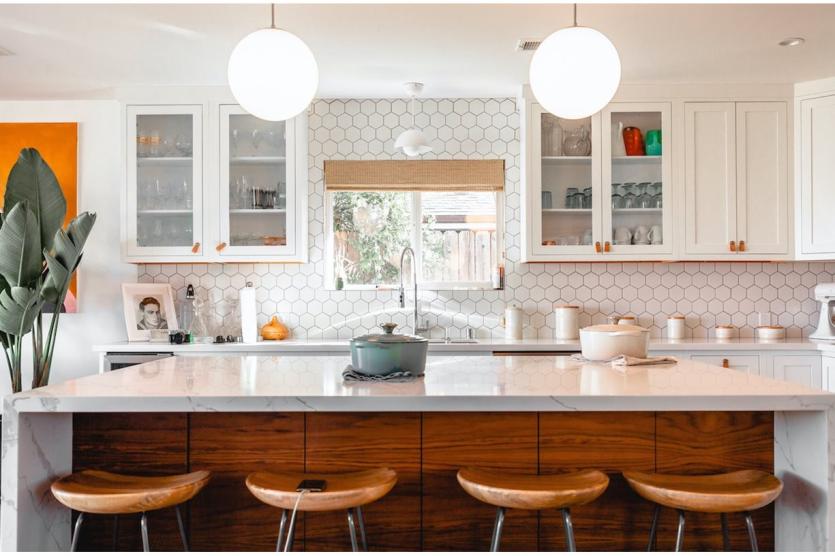 The concept of paying any rent on an owned property is unfamiliar to many homeowners. Yet, England and Wales are the last developed countries in which you can buy a home, but not essentially 'own' it.
Typically, homeownership falls under a freehold structure, meaning that the owner retains the sole legal claim to both the land and any property upon it. This total ownership remains unless and until the owner sells the property.
However, with a leasehold property, you buy the lease as opposed to the actual property; you buy the right to use the property for a set number of years, after which ownership will revert back to the freeholder or landlord.
During the term of a property's lease, the leaseholder may be asked to pay a 'ground rent' to the freeholder.
What is ground rent?
Ground rent is a payment that the current leaseholder of a property pays to the freeholder. Ground rent is charged by the freeholder, but a property management services business may collect it.
What is the difference between ground rent and regular rent?
Regular rent is the payment that tenants of a rental property pay to a landlord in return for living in their property.
Ground rent is an additional charge payable to the freeholder that owns the land upon which your leasehold property sits.
What does ground rent include?
Ground rent only covers the cost of renting the land from the property freeholder, and does not include any other services. For example, it does not include service charges, which a leaseholder will typically pay annually to cover things like garden maintenance, communal area cleaning, or other irregular property expenses.
How much should ground rent be?
The lease agreement should detail how much the ground rent is and when it needs to be paid. Ground rents are typically relatively low, often in the region of £40-£50 per year. Ground rent is usually paid in one annual instalment, or it can be split up into quarterly or half-yearly payments.
Ground rent can either be a fixed or escalating payment amount. With a fixed ground rent, the cost is the same every year, but with escalating ground rent, the amount will increase during the lease term. The lease agreement should specify whether the ground rent is escalating, how much it will increase by, and when.
There are no set guidelines for calculating ground rent in the UK. Technically, freeholders can charge whatever they deem to be an acceptable ground rent. That said, anything over £500-£1,000 would typically be considered an excessive ground rent amount.
The freedom freeholders currently have to exploit their leaseholders through excessive ground rent charges is the driving force behind the reforms recently passed to abolish ground rents. Further information on this reform is detailed below.
What is a peppercorn ground rent?
The term 'peppercorn rent' refers to a nominal or token amount (such as a peppercorn, or £1) of rent paid for leasehold properties.
Peppercorn rents are often used in place of ground rent, whereby the lease is essentially rent-free, but a nominal amount is retained for the purpose of maintaining a legal agreement.
Is it normal to be charged ground rent?
As a leaseholder in England or Wales, ground rent is a normal and entirely legal part of the current property leasing system. It dates back to mediaeval times, when William the Conqueror presumed ownership over all land, granting estates to wealthy Lords who would then charge rent to anyone living on the land.
While the modern system is an evolved version of its origins, many still hold the view that it represents an antiquated system.
Is there any way to avoid paying ground rent?
If your freehold landlord fails to request any ground rent payment, you are not obligated or liable to pay it.
If you own a leasehold apartment or flat in the UK, you are unable to avoid paying your ground rent or buy it out.
If you own a leasehold in the UK that is not a flat or apartment, you may be eligible to buy your ground rent out.
Buying out the ground rent
You can apply to buy your ground rent through the Land Registry. You will need to obtain a certificate signed off by your solicitor, inform the freeholder and obtain a copy of your lease or fee farm grant for the property to supply to the Land Registry with your application.
What happens if ground rent is not collected?
If a freeholder has legally demanded that a ground rent be paid and the leaseholder fails to do so, the freeholder can take them to court to recover the debt.
If the amount outstanding is more than £350 and the arrears have lasted for three or more years, the landlord could take action to try and recover possession of the property.
Ground rents to be abolished
After many years of contentious debate, on 30 June 2022, legislation that effectively bans ground rent on new residential properties in England and Wales will come into force.
Following decades of increasing ground rents, the leasehold sector has been bombarded with complaints regarding unfair lease terms. Some freeholders and developers began creating lease agreements with ground rents that doubled every ten or more years, making it difficult for leaseholders to mortgage or sell their properties on.
The new law about to take effect ensures that any purchase of a leasehold property with a new lease will not include any payable ground rent whatsoever. The ground rent ban will also extend to future retirement homes. However, this won't come into force until on or after April 2023, as it takes longer for retirement facility developers to adjust their systems.
Get in touch
If you have any questions or concerns over ground rent, get in touch with our property experts on 0204 5793 011.
You can also get an online property valuation using our online tool, or view all our available properties for sale in London here.
Looking for advice?
If you're looking to let or sell your property, we can help. Get in touch with your local branch or book in for a property valuation.
Contact Us
Got a question, general enquiry or something else?
Speak to your local expert
Value your Property
You may also like
Since we started in 1987 we have grown to one of the UK's largest property groups, we can save you time and money by offering a range of services and expertise under one roof.