What's the latest on the Renters' Reform Bill?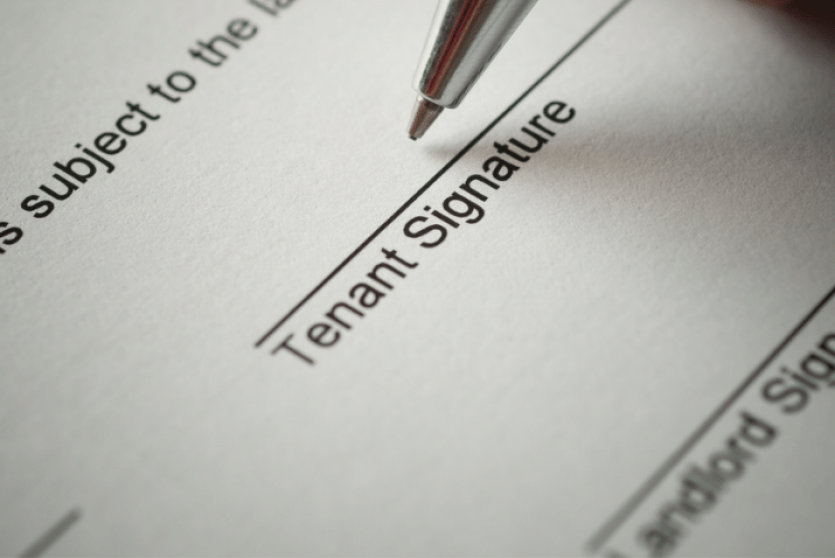 Reform of the private rented sector in England has been on the cards for a number of years now. 2022 is set to be the year when the Government finally publishes its long-awaited Rental Reform White Paper – the 'precursor' to the formal Renters' Reform Bill, which was promised by the Conservatives in their 2020 election manifesto.
What changes are being proposed?
While we'll have to wait for the White Paper for details of the full package of reforms, this is what we know so far about what the Government has proposed:
Section 21 to be scrapped. This will mean landlords will no longer be able to evict tenants after the end of a fixed term without giving a specific reason.
Reform of Section 8, to expand and strengthen the grounds for repossession following the abolition of Section 21, to make sure landlords can still secure their properties if needed.
Improvement of the eviction court process, to make it quicker and easier for landlords and tenants – including a mediation service to help avoid the need to go to court at all.
The introduction of a 'lifetime' deposit system, so tenants would no longer need to fund a security deposit every time they move.
Some form of regulation for landlords, to improve the way they can be held to account.
Overall, this reform is intended to give tenants greater security of tenure, while making sure landlords' rights are not unfairly compromised.
A consultation to gather input on all these proposals from the wider industry ran for 12 weeks in the second half of 2019, and this feedback is being considered in the preparation of the White Paper.
'No fault' evictions are already illegal in Scotland
When the Private Residential Tenancy was introduced in Scotland in December 2017, it essentially ushered in the type of changes currently being proposed for England.
A landlord can only evict their tenant by issuing a 'notice to leave', giving one or more of the 18 specific grounds for repossession. Some cover breaches by the tenant, others relate to 'no fault' grounds, including the landlord needing to carry out major works to the property or wanting to sell it.
We're not aware of landlords or letting agents in Scotland having had any particular issues or difficulties with this system, so there's no reason to think abolishing Section 21 in England would cause a problem – provided, of course, that landlords are given sufficient protection through changes to Section 8.
How would a 'lifetime' deposit system benefit landlords?
Having one security deposit lodged that transfers from one landlord to another is clearly beneficial for tenants. But it could also be a positive change for landlords, speeding up the letting process and reducing the length of a void period between tenancies, because you don't have to wait for your tenant to get the money together for both their deposit and the first month's rent.
Of course, if one landlord was able to retain some of the deposit funds to cover damage or rent owed, there would have to be a way of 'topping up' the deposit for the next tenancy. To keep the system moving, it's been suggested that there could be a Government guarantee until the tenant could afford to make up the difference themselves.
Although this will be a good change, it is already possible for tenants to use a 'no deposit' option. Our NDO allows tenants to pay a small monthly fee* instead of paying a large deposit upfront. Landlords are indemnified by us for the equivalent of 7 weeks' rent, 40% more protection than a standard 5-week deposit would give.
*subject to approval
What kind of landlord regulation is being proposed?
With landlords in every other country in the UK having to be either licensed or registered in order to legally let and/or manage property, it's no surprise that this is now being proposed for England. Two options have been suggested:
Mandatory membership of a redress scheme, as is already the law for agents.
A registration scheme, which would hold details of the landlord and their property/ies, with the local authority making checks to ensure they are a 'fit and proper person' to let and manage property.
How would these Rental Reform proposals affect landlords?
Landlords who use a letting and managing agent would probably notice very little difference. The main thing that would fall to them directly would be satisfying any landlord regulation requirements – most of the other changes would be handled by the agent on their behalf.
If your agent belongs to a professional industry body, such as ARLA Propertymark (as we do), you also have the peace of mind that your agent is trained, kept up to date with changes and supported on all legal matters, so the chance of anything going wrong when any new legislation comes into force is kept to an absolute minimum – and you have recourse in the unlikely event that you are adversely affected.
However, if you're a self-managing landlord, you would need to understand the details of all the legal changes and update your paperwork and procedures as necessary in line with the new regulations. That would cover the tenancy agreement, the eviction process and paperwork, deposit procedures – and any regulation compliance as well.
If you would like to have a chat in more detail about how the proposals could affect you, please do get in touch with your local branch.
Looking for advice?
If you're looking to let or sell your property, we can help. Get in touch with your local branch or book in for a property valuation.
Contact Us
Got a question, general enquiry or something else?
Speak to your local expert
Value your Property
You may also like
Since we started in 1987 we have grown to one of the UK's largest property groups, we can save you time and money by offering a range of services and expertise under one roof.