Why it's essential to price a property correctly when selling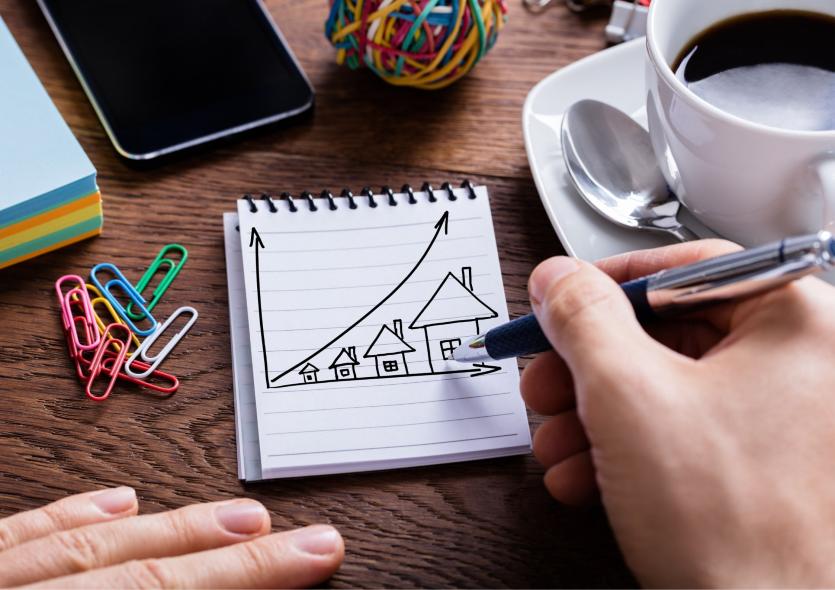 Everyone will have a theory on the best way to price a property to sell and at Scott Fraser we've seen many different tactics being used for accurate house valuation, in our experience, some of these succeed while others fail.
What we do know is there is a cost if a property isn't priced properly from the start. It could either sell too quickly for too little money or it could end up taking a long time to sell because it struggles to secure viewings.
We sold over 6,000 properties last year. One of the things we understand the most is there is a big difference between the 'asking price' for a property versus its 'market value'.
Price a Property: Asking Price
A property's asking price is just that, it's typically a decision between an agent and the seller on the price to advertise the property. This should be based on the agent's expert knowledge of similar properties which have sold recently and your view on what the property is worth – after all, it's your property, so you should have the final say on the price your home should be marketed for. Once the 'asking price' is agreed, this is the price the property is initially advertised for on the agent's website, property portals, social media etc.
Price a Property: Market Value
However, although the asking price is what we will initially advertise the property for, once it goes on the market, the decision of how much your property is worth is very much down to buyers who are looking at the time your property is for sale. And, until we have a proceedable offer, the price of the property will be undetermined.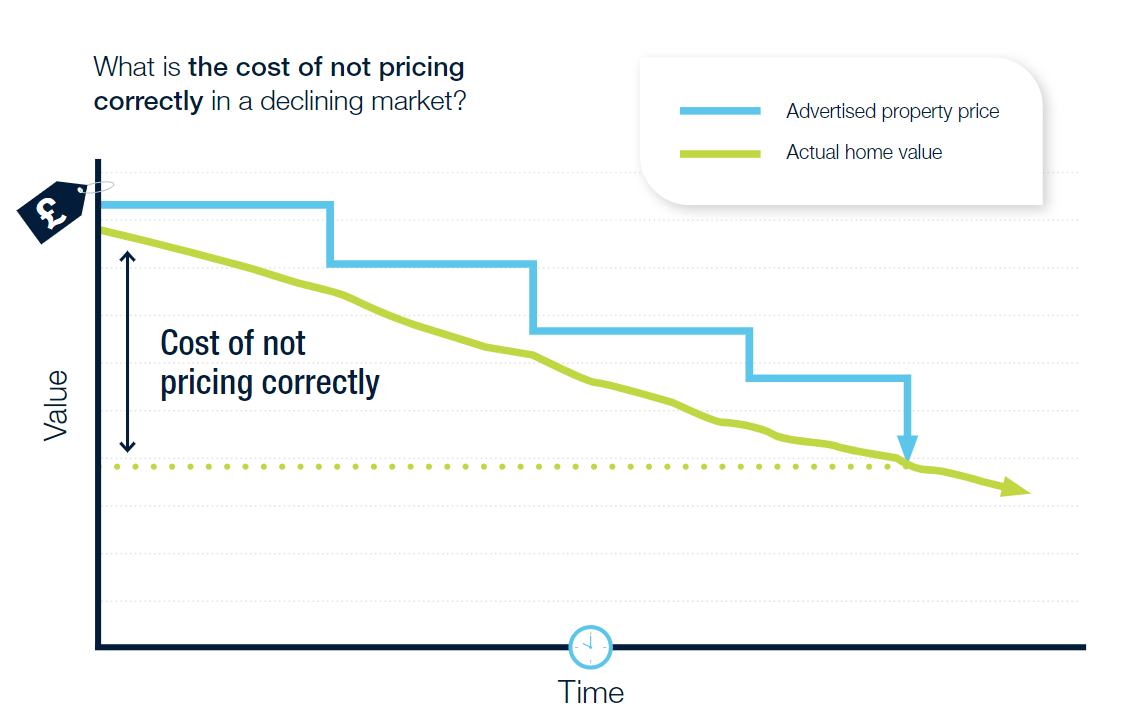 Why it's essential to price a property correctly the first time
What's essential though is to make sure we set the asking price at a level we know buyers can afford and indeed can prove to them the property is worth it. Today, property prices are completely transparent as the price a property has been sold for in the past is published online, albeit some months after the transaction has been completed.
Buyers can check two things from a market value perspective. Firstly, they will be viewing similar properties in the local area, so they will have a good idea of the value of your property versus others. Secondly, they can check how much similar properties to yours have sold for in the past – and they can do this free of charge.
Part of agreeing on the right price for a property at the start of a sale is making sure the property appeals to the largest audience online in order to secure as many viewings as possible. One of the things we do is to understand which of the property price brackets most buyers are searching for. If we can ensure your property is marketed within a popular search bracket, it can make the difference between a successful sale or one which takes a long time because there are fewer buyers searching. This doesn't mean you have to offer your property for less than you think it's worth, as a property can be marketed for 'offers over' which ensures buyers understand the minimum amount the property will be sold for.
But it's worth remembering that the buyers we work with today are extremely savvy. They know whether a property is priced fairly – or too high – and the danger of pitching a property's price for more than it's worth is that the right buyer doesn't get to see it because they aren't searching in that price bracket or, they consider the property is 'over-priced', and this can be enough to put some buyers off even viewing your property.
Most sellers, understandably, want the best price for their property and the great news is that if a property is priced fairly from the start, this will help to generate more viewings. The more viewings a property gets, the more likely there will be at least one, but better still, two or more buyers competing for the property.
Property prices are typically maximised when buyers have to compete - although it's important to make sure the buyer is proceedable, so paying with cash, already have their own property under offer and, if needed, have secured a mortgage 'agreement in principle'.
There are lots of things you can do to make sure a property's price is maximised from ensuring the property has kerb appeal, staging it inside, decluttering, and de-personalising the home, but the most important starting point is to get the price right and that's what we do well.
To find out what your property is worth and how quickly and successfully we could sell it for you, book a free accurate house valuation
Looking for advice?
If you're looking to let or sell your property, we can help. Get in touch with your local branch or book in for a property valuation.
Contact Us
Got a question, general enquiry or something else?
Speak to your local expert
Value your Property
You may also like
Since we started in 1987 we have grown to one of the UK's largest property groups, we can save you time and money by offering a range of services and expertise under one roof.