Contact our Hammersmith Office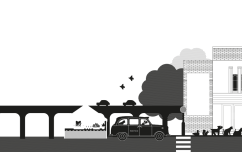 Hammersmith Office
178 King Street London , W6 0RA
Melissa Ames

Lettings Manager
Thank you for the feedback
4.9/5
Rating from
141 Reviews
Found a great flat thanks to Portico. Well done to Staff Iman for the kind assistance in processing the requirements. It was a smooth move in and the landlord has been very accomodating as well!
Iman and the Portico team were super helpful in making the renting and moving process as quick and easy as possible for me, and met all my needs and questions in a timely manner. Would recommend!
Iman El Haddek was brilliant. She was very efficient and helped us move into our new property so easily. Would recommend her any day.
Great service from Eric dosantos 👊🏽
Even though I did not take the property Erick has been the best agent I have experienced doing a viewing.
I have been working with Anthony for two years now, and he is a great property manager. He has a quick response attitude to reply to my emails and phone calls. I enjoy working with Anthony because he is true professional as a property manager.