How Much Deposit Do I Need To Buy A House?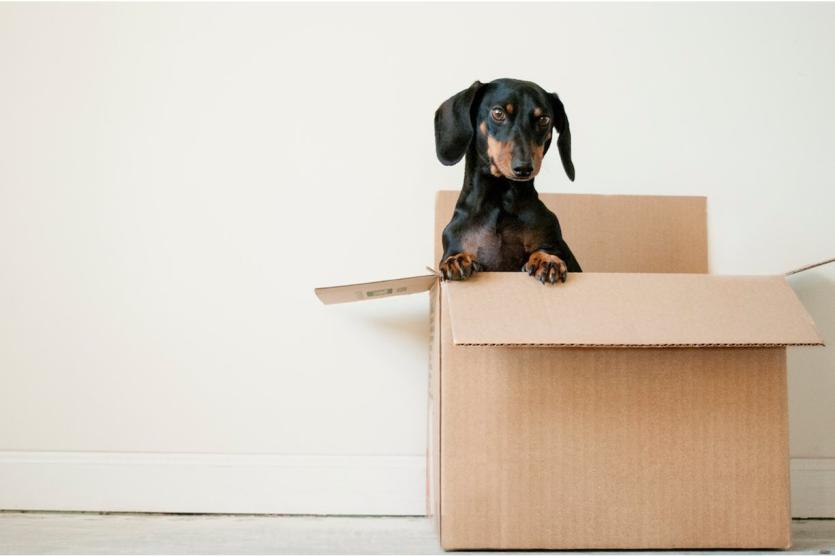 When buying a house with a mortgage, you'll need to put down some money upfront as a deposit. This lump sum is then subtracted from the total borrowing figure required to make the purchase - in other words, the bigger the deposit, the less you will need to borrow.
But just how much deposit is required to buy a house?
How much deposit do I need for a mortgage?
Generally speaking, a minimum of 10% of the property's value is required as a deposit for a mortgage. Most lenders offer mortgages based on a 10% deposit. However, 95% mortgages are available, meaning you could buy a house with just a 5% deposit, which we will look into below.
This means that, if you buy a property worth £300,000, the deposit you would need would be £30,000.
The average size of a mortgage deposit is 15%. Not only does a bigger deposit bring down the outstanding amount owing and lessen the size of your repayments, but it can also help to secure you a better deal.
Lenders use the term 'loan-to-value' (or LTV) to describe the percentage of a property's value that is being covered by a mortgage. So, for example, if you were to buy a house for £200,000 and put down a 15% deposit of £30,000, you would require a mortgage of £170,000, meaning that the LTV of the mortgage would be 85%.
Of course, the amount of deposit required will depend on the property price and how much you can borrow.
Read More: How To Get A Mortgage: The Complete Guide
How much can I borrow?
The amount you will be eligible to borrow through a mortgage will depend on a number of factors, including your income, expenses, debts, and credit rating.
As a rough guide, lenders usually consider salaries as follows:
Single applicants - four times annual salary
Joint applicants - three times combined annual salaries or four times the primary salary plus the second
Lenders need to determine what repayments you can comfortably afford, so they will take all of your outgoings into consideration. This includes monies spent on entertainment, childcare, getaways, etc. This means that the amount you can borrow may also be dependent upon the area in which you live, as different regions throughout the UK can vary significantly when it comes to living expenses.
You can use online mortgage calculators to estimate your borrowing capacity, and from there, you can get a clearer picture of the amount you will need to save for a deposit.
Related: Buying A House With A Partner: Considerations & Advice
What about 95% mortgages?
Thanks to the government's Mortgage Guarantee Scheme launched during the pandemic, it is possible for some to access a 95% mortgage - in other words, a mortgage requiring only a 5% deposit. For a £300,000 house, this would mean that the deposit would be £15,000.
Under this scheme, the government provides a guarantee for mortgage lenders, encouraging them to offer higher LTV mortgages. This enables eligible buyers to borrow between 91% and 95% of a property's value, only requiring between 5% and 9% of a deposit.
To be eligible, you must be purchasing your only home based in the UK, and with a £600,000 maximum value, although some lenders stipulate lower maximum loan sizes.
What are the downsides to 95% mortgages?
Given the extra risk involved to lenders, 95% mortgages do not represent the best deals on the market, although some are still relatively competitive. You also run a greater risk of falling into negative equity with the property if its market value drops.
These high LTV mortgages are geared towards applicants with excellent credit ratings.
The closing date for this scheme has been earmarked for 31 December 2022, so time is slowly running out to secure one of these mortgages. That being said, some lenders do offer 95% mortgages outside of the government scheme to strong applicants.
Is there any such thing as a 100% deposit?
There are a select few lenders that offer 100% mortgages, meaning that you can borrow 100% of the property sale price without the need to put down any deposit. These are usually underwritten as guarantor mortgages, meaning that someone, such as a parent, will need to sign off as responsible for the mortgage repayments if you are unable to cover them.
100% mortgages carry a significant risk of falling into negative equity should market values drop.
Should I save for a bigger deposit?
Saving up for your first house can be challenging, and most first-time buyers are in the market for high LTV loans of 90-95% (requiring a deposit of 5-10%). That said, the larger the deposit you can put down, the lower risk you pose to lenders, meaning that you can access better deals.
There are some pros and cons to saving for a bigger deposit, including:
Pros
The bigger your deposit, the stronger position you are in as a buyer, as you will have access to a wider range of better deals at lower interest rates
Lower interest rates coupled with a larger deposit results in lower monthly repayments, making the upkeep of your mortgage more affordable
The larger the deposit you put down, the lower your risk of negative equity
Cons
If you are paying rent while saving up for a deposit, it may feel like wasted money
While you are busy saving, any increase in house prices will result in your deposit funds reducing in value as a percentage of your property purchase price
Having a larger deposit does not necessarily mean that you will be eligible to borrow more money, as your ongoing affordability will still be assessed in the same way. That said, your monthly repayments will be lower as you will be borrowing less.
Do I need a bigger deposit if I have bad credit?
If you have bad credit, some lenders may request that you put down a bigger deposit. However, there are some specialist lenders that offer mortgages to people with bad credit ratings. Such mortgages are underwritten based on your specific circumstances.
These mortgages are offered by specialist lenders and aren't typically available through mainstream lenders. If you need a bespoke mortgage such as this, it's recommended that you seek the guidance of our partner mortgage brokers at Mortgage Scout.
Can I get my deposit from my family?
Yes. If a family member chooses to assist you in buying a property, they can pay some or all of your deposit on your behalf. This is known as a gifted deposit. A gifted deposit is not structured as a loan, and the family member would need to understand that, as such, it wouldn't need to be paid back as far as the lending institution is concerned. The person gifting these funds would also hold no stake in the property in return for their funds.
Many first-time buyers lucky enough to benefit from the 'bank of mum and dad' can enjoy the perks of not having to save (so much) for a deposit, as well as lower interest rates and lower monthly mortgage repayment.
Related: Transferring Ownership of Property from Parent to Child
Related: How To Avoid Inheritance Tax On Property
What if I'm self-employed?
Self-employed income can be more complex to understand and sometimes harder to verify, so many lenders request that a larger deposit be put down to counter the perceived risk.
If you are self-employed and want to purchase a property, it's highly advantageous to ensure that your finances are all up-to-date, well documented, and as easy to understand and verify as possible. From there, you may decide to consult with a specialist mortgage broker to ensure that you put together the very best application possible. Being self-employed won't necessarily impede your success in getting the same mortgage deal as you would if employed. Still, it's important to be well prepared to minimise the potential for any difficulties you may face.
How can I raise a deposit?
It can feel daunting to consider raising a deposit for a house, especially if it's your first time. However, there are a variety of ways to approach it, including:
Regular savings - if you are organised with your money, you can simply stash away whatever savings you can regularly, or work towards a set budget with a regular savings account
Lifetime ISAs - through this savings scheme, for every £4 you save, the government will give you £1, which is a great incentive to save. The maximum you can save in this scheme is £4,000 per year. Eligibility includes being a UK resident aged between 18 and 40, and never having owned a home before
Budgeting - cut back on whatever expenses you can, and assess your living situation, as many diligent savers will make sure that they are paying the minimum rent possible to maximise their savings. For some, this may mean moving back in with family temporarily to allow for quicker savings
Read More: Help To Save: The Government Scheme With A 50% Savings Bonus
How much deposit do I need for a second home?
Buyers looking to purchase a second home may be asked to put down a larger deposit, typically around 25% or more. Second property mortgages are no different in terms of the application and lending criteria, although they are harder to get as you must prove that you can afford to service both mortgages and associated fees. Sometimes second mortgages also attract a higher interest rate.
Related: Can I Move House And Keep The Same Mortgage?
What about deposits for buy-to-let properties?
Buy-to-let mortgages also usually require a minimum deposit of 25%, although putting a bigger deposit down does unlock lower interest rate deals.
Other associated costs to consider
In addition to your deposit and monthly mortgage repayments, you will need to be able to cover some additional costs associated with setting up a mortgage. These include:
Application/booking fee: Lenders charge a fee for applying for a mortgage. Some lenders will combine this fee with the arrangement fee (see below), but others charge them separately. Many lenders charge this booking fee as a non-refundable fee, meaning that if you change your mind and do not proceed with the mortgage, you won't receive a refund.
Arrangement fee: This is the fee charged for the product itself - the mortgage. Arrangement fees can cost up to £2,000. It is likely, however, that your lender will give you the option to add this fee to the mortgage to avoid having to pay it upfront. This can be helpful but remember that this will likely increase your repayment amount somewhat and will incur interest charges.
Mortgage account fee: Your lender will also charge you an administration fee for your mortgage, generally costing around £300.
Valuation fee: Where lenders assess the valuation of the property you are buying to ensure that it's worth the amount that you are borrowing, they will charge you a valuation fee. The amount of this fee will depend on the value of the property, but they typically range from £100 - £1,000. That's why it's worth getting a free, no obligation property valuation from us at Portico before you go to a mortgage broker. You can get an online property valuation in a few clicks here, or give us a call and one of our Sales Managers in your area will pop over to give a complete valuation.
CHAPS: A Clearing House Automated Payment System (CHAPS) fee covers the cost of your lender sending your mortgage funds over to your solicitor. This is typically a non-refundable fee but is usually only £50.
Do I need a deposit if I'm remortgaging?
No. You will not need to save for a deposit when remortgaging. The equity in your home effectively acts as a deposit.
Equity is the monetary difference between the amount your property is worth and the amount you have owing on your mortgage. For example, if your house is valued at £400,000, and you have £200,000 left to pay on your mortgage, you would have £200,000 positive equity.
Do I need a deposit when I move house?
Buying your next property will require a new mortgage, but you can use any positive equity in your current home as a deposit for your next one. You can also move your existing mortgage across to a new property (this is called 'porting'). If your next property has a higher valuation than your current one, you will need to complete a new mortgage application.
Thinking of buying a property?
Let us help! Here at Portico, we have property and mortgage specialists we partner with at Mortgage Scout on hand to assist you. You can drop them an email on hello@mortgagescout.co.uk.
View our current property listings here, or use our handy online valuation tool to get an idea of how much your current home is worth.
Looking for advice?
If you're looking to let or sell your property, we can help. Get in touch with your local branch or book in for a property valuation.
Contact Us
Got a question, general enquiry or something else?
Speak to your local expert
Value your Property
You may also like
Since we started in 1987 we have grown to one of the UK's largest property groups, we can save you time and money by offering a range of services and expertise under one roof.