Living In Acton: Local Guide and Property Market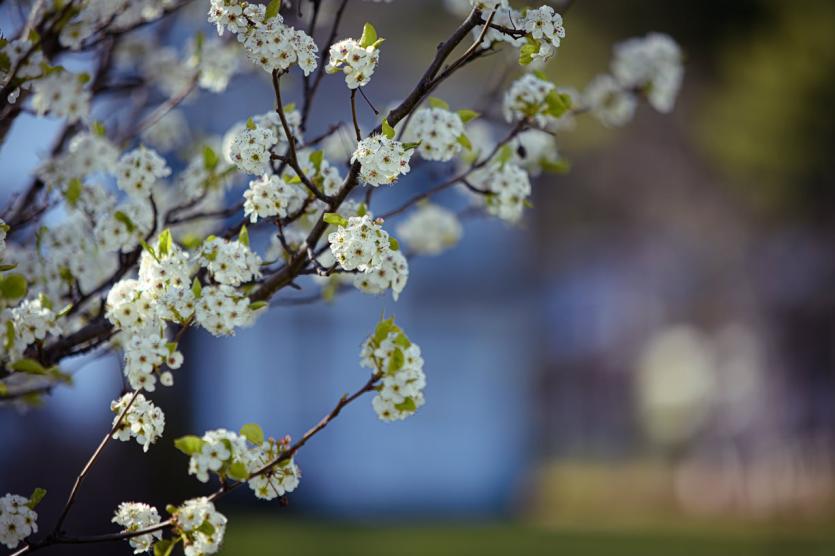 Acton - meaning Oak Town in Saxon - was first recorded as far back as 1181, but likely began as an Anglo-Saxon settlement. In the 16-1700s, the wealthier London residents owned summer houses in Acton for a quiet getaway, with the Acton Wells attracting many due to its famous health-promoting mineral water.
The industrialisation era moved in on Action during the 1920s, and the area began specialising in the construction of automobiles. Leading car manufacturer Napier's was one of the most esteemed Acton-based factories during that time.
Acton today
Today, Acton is well known for being a continuously evolving hotspot for investors, young professionals, and young families looking to settle down on the outskirts of the city. While it may have a reputation for being rather more urban than the leafy suburban feel of Chiswick, Acton's ongoing residential improvements are adding to its charm. Plus, you can certainly get a lot more bang for your buck property-wise.
Acton is a popular multicultural neighbourhood that attracts many looking for more spacious and affordable housing outside of the metro centre. Green spaces like Gunnersbury Park and Ealing Common are also in close proximity.
As well as benefiting from the variety of amenities that neighbouring Ealing and Chiswick offer, Acton itself has benefited greatly from a large-scale regeneration scheme that has put it firmly back on the map. The varied independent shops dotted along the vibrant high street make it a desirable area for many, as well as some leisure additions such as the 'putting in the park' course which is a hit for anyone up for some crazy golf fun.
Acton also boasts a wide variety of schooling options, with many being rated as either 'good' or 'outstanding' by Ofsted (Office for Standards in Education).
Living in Acton
For an area that has long-held more of an urban reputation, there are plenty of suburban activities to enjoy in Acton. Residents make the most of the variety of outdoor options, including Acton Park itself, which features a play centre, sports courts, a beautiful meadow, a bowling green, and an area designated for community arts projects.
Gunnersbury Park is also close by and includes a boating lake, museum, and a range of sports facilities, all within 185 acres of parkland. Acton locals also benefit from both the Acton Centre and the private Hogarth Health Centre for a wide range of indoor fitness options.
As far as retail goes, Acton has been transformed in recent years, with the Oaks Shopping Centre undergoing large-scale redevelopments and introducing a wider range of popular outlets, including M&S Simply Food.
The diverse population of Action has created a wonderfully varied range of dining options in the area, including Polish, Greek, Japanese, Lebanese and more. Exceptional craft beers can be enjoyed at the quirky Aeronaut public house, as well as taking in the in-house circus acts it features.
The area also features ten-pin bowling, a large cinema, a trampoline park, and an exciting market that dates back to medieval times and runs from Wednesdays to Saturdays in the town centre. There truly is something for everyone in Acton.
Regeneration and Crossrail to catapult Acton property values
Acton already boasts extensive transport connectivity, with no less than seven local train stations. These services include National Rail, the London Overground, District and Piccadilly Lines, and Central Lines across Zones 2 and 3.
Acton Main Line has recently become step-free with lifts and a new ticketing hall being opened up to travellers earlier this year. The transformations are in preparation for the long-awaited rollout of the Crossrail and Elizabeth Line. Once completion of the Crossrail is reached, passengers leaving Acton will be able to reach Liverpool Street in 16 minutes, Canary Wharf in 23 minutes, and Bond Street in just 9 minutes. Heathrow airport will also be only 18 minutes away.
Western Circus in Acton is the only UK railway station that will connect with both the HS2 and Crossrail, leaving properties in the area on track to grow significantly over the next few years.
Meanwhile, leading UK developer Countryside has partnered up with leading housing association, L&Q, to secure planning approval for Phase 7.2 of the Acton Gardens regeneration project. This will create a further 185 homes as part of the £800m regeneration works at the former west London South Acton estate. New public spaces including courtyards will also form part of the new development.
Acton property prices have been notoriously low in relation to surrounding neighbourhoods, despite it being such a relatively well-connected area already, but not for long. The regeneration works in recent years, coupled with Crossrail, signal the opportunity for considerable capital growth in the area.
Acton Property Market: Sales
Current real-time figures show that the Acton property market is steadily growing and recovering well from the conditions of the pandemic. According to Portico figures, 1-bedroom properties sold for an average of £398,000, 2-bedroom properties sold for an average of £537,000, 3-bedroom properties sold for an average of £734,000, and 4-bedroom properties sold for an average of £1,442,000.
According to Rightmove figures, the majority of properties sold in Acton in the last twelve months were flats, achieving an average sales price of £459,985. Overall, the average property price in Acton is currently £658,662, up 19% year-on-year, as well as 8% higher than the £611,416 peak of 2017.
Portico's Acton Manager, Melissa Ames, says "The combination of affordable, spacious properties, improved amenities, green spaces, and excellent transport links makes Acton hard to beat for investors or buyers looking to settle in the outskirts of central London."
Property for sale in and around Acton
4 Bedrooms, 2 Bathrooms
St. Pauls Close, Ealing Common, W5
£675,000 (Freehold)
3 Bedrooms, 1 Bathroom
Highlands Avenue, Acton, W3
£645,000 (Share of Freehold)
2 Bedrooms, 2 Bathrooms
Church Road, Acton, W3
£585,000 (Leasehold)
2 Bedrooms, 1 Bathroom
Gunnersbury Lane, South Acton, W3
£450,000 (Leasehold)
3 Bedrooms, 1 Bathroom
Avenue Road, South Acton, W3
£425,000 (Leasehold)
Studio, 1 Bathroom
Wilkinson Way, Acton, W4
£220,000 (Leasehold)
Acton Property Market: Rentals 
According to our latest data, rentals in Acton are currently averaging £225 per week for a studio property, £305 per week for a 1-bedroom property, £437 per week for a 2-bedroom property, £780 per week for a 3-bedroom property, and £1,033 per week for a 4-bedroom property.
Property for rent in and around Acton
Le

2 Bedrooms, 1 Bathroom
amington Park, Acton, W3
£288 per week (£1,250 pcm) tenancy info
Studio, 1 Bathroom
Beechwood Grove, Acton, W3
£276 per week (£1,200 pcm) tenancy info
Looking to buy, rent or invest in Acton?
Regeneration works and the imminent rollout of the Crossrail connections (currently scheduled to complete in 2022) will bring Acton into the spotlight once and for all.
This until-recently underrated up-and-coming area is proving to be increasingly popular for professionals and young families, and still offers a wide range of surprisingly affordable options for investors and residential renters, and buyers.
If you are thinking of buying, renting, or investing in Acton, contact our Acton estate agent office on 020 8993 6767 - we'd love to answer any of your questions regarding the area of Acton, or any particular properties of interest to you.
You can also find out how much your property could currently be worth in just a few easy clicks via our online property valuation tool.
Looking for advice?
If you're looking to let or sell your property, we can help. Get in touch with your local branch or book in for a property valuation.
Contact Us
Got a question, general enquiry or something else?
Speak to your local expert
Value your Property
You may also like
Since we started in 1987 we have grown to one of the UK's largest property groups, we can save you time and money by offering a range of services and expertise under one roof.