QUESTIONS TO ASK WHEN VIEWING A HOUSE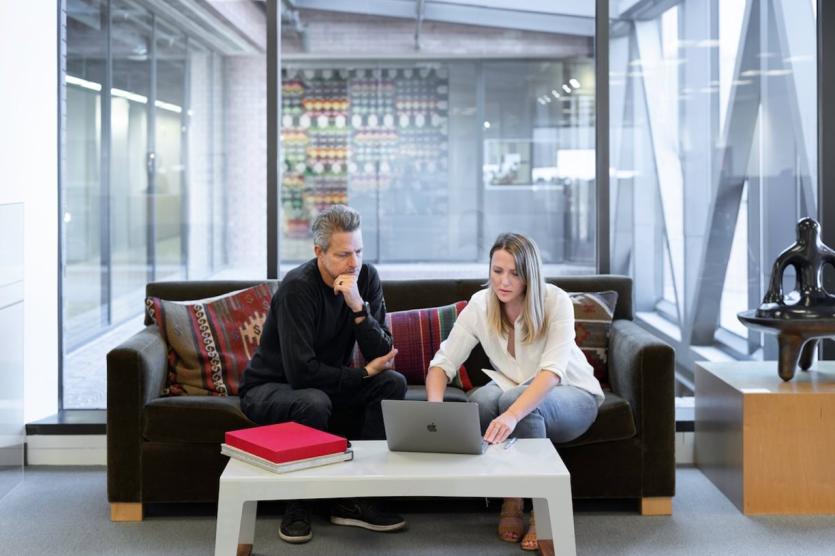 Deciding on a new home is a big step. Although the potential ramifications of a poor purchase choice are far more significant than choosing the wrong rental, both can create considerable challenges.
So, whether you are looking to buy or rent a property, there are many questions to ask to best ensure that you avoid all avoidable pitfalls! Here is a guide to the right and most pertinent questions to ask when viewing a house for sale or rent.
Questions to ask when viewing a house to buy
How long has the property been on the market?
If the property has been listed for sale for more than three months, it may be a sign that something is wrong. Ask the agent why they believe it hasn't yet sold, and whether there are any issues that other people have discovered that you aren't privy to. Perhaps it's simply overpriced.
Related: How Long Is The Process Of Buying A House?
Why are the owners selling?
This is always one of the most important questions to ask of any second-hand purchase. But unfortunately, the real estate agent is in the tricky position of representing the sellers, too, and they may not know the answer.
Nevertheless, you can sometimes gauge a lot from asking the question, even if all you arrive at is the conclusion that something feels off and some more digging is required. For example, perhaps the next-door neighbours are intolerable to live next to, or there are local developments in place that are set to significantly reduce the area's desirability. On the other hand, you may discover that the owners are desperate to sell due to personal circumstances, and would potentially accept a lower offer.
If you are left in any way unsure, take the time to ask the opinion of a couple of neighbours or local business owners.
How long have the current owners lived there?
If the current owners are moving on very quickly, it is vital to find out why. Unless there is a satisfactory answer, such as work relocation, it is a red flag that you must investigate further. For example, perhaps a sewage plant is planned nearby, or maybe the neighbours really are intolerable?
Related: Leasehold, Freehold, Share Of Freehold Explained
Are the neighbours noisy or otherwise problematic?
It's worth asking this question directly, because sellers have a legal responsibility to divulge this information if they have ever lodged any complaints against a neighbour.
Has the property had many owners?
If there is a significant turnover of new owners, it's another red flag for potential issues regarding the property or location, so dig a little deeper here, too. You could even try to contact previous owners directly and see what you can uncover.
Are there any local plans in place that could affect new owners?
When you get to the buying stage of running local searches, you can find out about any potentially impactful local plans, but it will save you a lot of time and angst to ask these questions upfront.
If you were to fall in love with a property because of its glorious views, then it would be heartbreaking for construction to begin on a view-obstructing tower block the moment you move in. Not only this, but some local developments can significantly impact the value of a property, so be sure to do your due diligence on this.
How much is the Council Tax?
Ask for exact figures, and request the same for the utility bills, too, as such costs can differ from area to area. These regular expenses can mount up and make a significant difference to the overall affordability of the purchase, so it's important to know what you're in for ahead of time.
What is the Energy Performance Certificate rating?
Ask the agent to elaborate on the property's energy rating and overall efficiency. For example, is there loft and wall cavity insulation? Double or triple glazing? While you're at it, ask whether the boiler has had any issues and when it was last replaced or serviced.
Have any major works been carried out on the property?
If so, request to see the relevant planning permissions, etc. You can also do a search online for planning applications on the planning authority site for the local area. In some instances, people have had to knock down parts of a newly bought property because there was no planning permission in place for the renovation changes, so it's essential to make sure the structure you are buying is entirely legitimate. Related: Government Sets Out New Plan To Protect Leaseholders And Fix The Cladding Crisis
Related: Do I Need Planning Permission For My HMO?
How old is the property?
Unless they have already received a significant overall in things like electrics, insulation, etc., older houses may be on the verge of needing vast amounts of money spent on them. In addition, much older homes may cost more to upkeep to maintain traditional features.
Related: Is Your Property Georgian, Victorian, Edwardian, or Another Era
Is the property listed?
If the property is listed, it's then important to understand what grade its listing is, and whether it is within a conservation area. Severe restrictions can apply as to what you can and can't do to a listed property, both in and outside.
What is the minimum offer the owners would accept?
While you may not get an entirely straight answer for obvious reasons, the agent may give you some helpful indications to get a sale in motion. Also, ask whether they have already received any offers and what they were. Again, you probably won't be told exact figures, but you might get a better idea of what kind of offer you can make, without being cheeky.
Related: Is Now the Right Time to Upsize Your Home?
Questions to ask when viewing a house to rent
Who is responsible for what?
This question is even more important if you are viewing a rental with multiple shared areas, such as kitchens, gardens, etc. You need to have a clear understanding of what expectations there will be of you once you move in.
What are all of the associated costs?
You will probably already know what the weekly rental fee is. Still, it's essential to fully understand all of the costs of living in a particular rental before committing to it. Expenses such as electricity and gas can differ significantly from property to property, so if they aren't included in the rental payments, it's fair to ask what these are currently running at to gauge your overall expenses.
What is the condition of the boiler, heating, and water system?
Boilers are notorious for breaking down just as the cold weather hits, so you want a rental with a good boiler and an owner that keeps it well maintained. Also, check the water pressure and ensure that the hot water system will be sufficient for the number of tenants planned.
Can I decorate?
Some rentals come with strict policies around decorating or hanging pictures, etc., so be sure to check that a rental fits your preferences for making a house a home.
Related: Who Is Responsible for Decorating Rented Property?
Is this the condition in which the property will be rented?
In other words, if there are any areas of disrepair, make sure that the owners or agents will fix them before you move in. Anything that isn't rectified but is tolerable to you must be photographed to ensure that you are not held accountable at the end of your rental period.
What is the TV and Internet connection like?
If you're big on streaming or gaming, or if you work from home, you are going to be particularly interested to know whether the internet connections are reliable and high speed, etc. Some locations are tricky to improve, and you don't want to be stuck in a frustrating situation with dodgy connectivity, so ask these questions upfront.
Some other questions will be very similar whether you are looking to rent or buy, such as:
What is the area like?
It's important to do your own research when choosing a new area to live in, but it can help to ask an agent to fill in some blanks, too. For example, what is the crime rate like? Are there many good schools? How reliable are the transport links? These questions and more will help you determine how appropriate an area is for you and your family.
What is included?
You may view a rental full of exquisite furniture, only to find out on moving-in day that it all belonged to the previous tenants and wasn't subsequently included in your lease. Be specific on these details, as having to replace big-ticket items like fridges or washing machines that you thought were staying put can put a painful dent in your finances.
When it comes to viewing a property for sale, inclusions tend to focus more around fixtures, fittings, sheds, greenhouses, etc. Again, it's better to be clear upfront than disappointed after you sign on the dotted line.
Thinking of buying, selling, or renting a property?
Let us help! Give us a call on 020 7099 4000 to register your interest to buy, sell or rent, or check out our available London properties for sale, or for rent. You can find out more about our sales packages - and how we can help you sell quickly for the maximum price - by clicking here.
You can also check out our guides on where to buy in London in 2022, and check out our 18 first-time buyer property picks for 500k or less.
Looking for advice?
If you're looking to let or sell your property, we can help. Get in touch with your local branch or book in for a property valuation.
Contact Us
Got a question, general enquiry or something else?
Speak to your local expert
Value your Property
You may also like
Since we started in 1987 we have grown to one of the UK's largest property groups, we can save you time and money by offering a range of services and expertise under one roof.