Selling A House: A Guide For First-Timers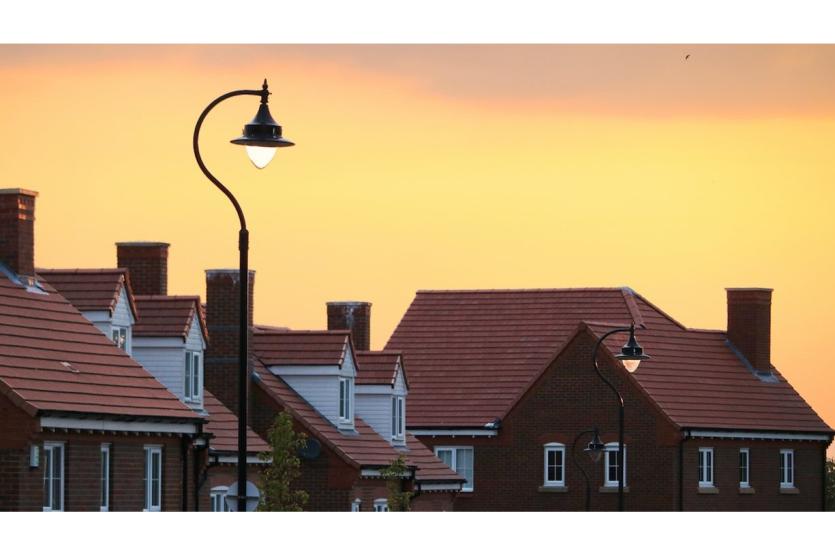 Much like buying a property for the first time, selling a house can also be a daunting prospect if you've never done it before. To help you along, we've put together this guide for selling a house for the first time.
Factoring 'selling a house' costs into your budget
If you don't expect and budget for any of these selling costs, they can come as a nasty surprise. Selling a property can be a stressful process, so the more organised you are, the better.
There are a number of fees associated with selling property, so factoring them into your budget from the get-go is essential. The main costs to be aware of are:


1. Mortgage exit fees
Your lender may charge a fee for exiting your mortgage early, usually called an early repayment or exit fee. Check in with your lending institution to see if this is the case with your mortgage.
2. Estate agency fees
You will need to pay your estate agency fees for their part in selling your property, which will typically include placing advertising, conducting inspections, and all associated negotiations and communications with other parties.
3. EPC Certification
When selling a property in England or Wales, sellers must provide buyers with an EPC certificate. An EPC (Energy Efficiency Certificate) is a document that confirms the property's energy efficiency.
Related: Green Homes Grant: How Can Homeowners And Landlords Benefit
4. Conveyancing fees
Solicitor fees for selling a house can vary based on the property value and the firm you choose. A conveyancer or solicitor will be required to manage the legal aspects of the property sale. This process is called conveyancing. Conveyancing costs will largely depend upon the property's sale value, but they are nevertheless far lower than the fees involved in purchasing a property.
5. Home reports
If you are selling a property in Scotland, you will be required to provide the buyers with a Home Report. This document includes an energy report, a property questionnaire, and a single survey.
6. Removal costs
Don't forget to factor removal costs into your budget. The cost of moving the contents of your home will vary significantly depending upon how much you are moving and what the distance is. Aim to gather three quotes and research customer reviews before choosing a removalist company.
Read More: Transferring Ownership of Property from Parent to Child


The questions to ask estate agents when selling a house
Once you are ready to sell, it's time to invite an estate agent to view and value your property.
The right agent will be knowledgeable of the area and give you a clear understanding of what you expect to sell your property for, given the current market conditions. You may want to do this with a few estate agents to help determine which estate agents you prefer to work with.
It's also a good idea to get an online property valuation first so you have an idea of what it's worth before they give their opinion. Be sure to ask potential agents the following questions:
Fees - request a breakdown of fees that each agent will charge.
Marketing - it's important to understand and compare what level of marketing efforts will be included with each agent's approach and whether there are different packages to choose from.
Potential buyers - some agents may even have a list of potential buyers already on their books for your style of property, so this is a great place to start.
Once you have instructed an agent, they will begin to gather the necessary property particulars, such as room measurements and descriptions, arranging for professional photography, etc. Whichever agent you choose, if you feel that any of the property particulars need to be altered or added to, feel free to speak up, especially if any overlooked detail could work towards attracting more buyers.


Property viewings
Presenting your home to potential buyers is your opportunity to show your property at its best and highlight its most desirable features. Here are some top tips for preparing your home for viewings.
Improve curb appeal
Firstly, consider that some potential buyers may take a drive past your property before even deciding to attend a viewing, so make sure it looks attractive from the outside. Regardless, first impressions matter, so you want anyone who either drives by or arrives for a viewing to see your property as well-kept and inviting.
Declutter
Clutter tends to make rooms feel smaller, and it can be harder for potential buyers to envision themselves living in the space comfortably. As well as dramatically decluttering your home ready for viewings, consider de-personalising it, too. Pack away family pictures and nicknacks and present the home as a stylish, minimalistic blank canvas for buyers to use their imaginations with.
Related: What Do I Have To Leave When I Sell My House?
Make it spotless
Give your property a thorough clean, including blinds, walls, etc., and polish everything up - make it gleam! Give any tired areas a lick of paint to bring them back to life, but stick to neutral colours that appeal to the majority.
Once everything is in good, clean order, get some fresh air flowing through, stage the house with some flowers and perhaps brew some fresh coffee just in time for the viewing.
The power of Home Staging
If you choose to sell with us at Portico on our Concierge package, we will take this one step further and invite interior stylists to stage your home before an award-winning property photographer takes the professional photos.
This will help sell your home quickly (approximately 73% faster than their non-staged counterparts), and secure more viewings and offers.
Staged homes also command a higher asking price; our research shows that they sell for a huge 8% more than non-staged homes.
We offer Home Staging as part of our 2% Concierge package, so it really does make sense therefore to opt for home staging if an agent offers it, as the extra money you'll pay on the house will easily pay for the service and leave you with lots of change.
We'll also supply one of our in-house tradesmen to help you spruce up the property before we take it to market. This can be as simple as re-grouting the bathroom, or repainting the master bedroom. In fact, as part of our Concierge package, we offer two days of complimentary handyman services to be used for whatever you would like before the property is sold.
We'll also make sure we maximise the marketing exposure that your property achieves by setting it up as a featured advert on the major property portals. And it stands to reason that more prospective purchasers translates into a higher price and a quicker transaction.
Read More: How Long Is The Process Of Buying A House?


Receiving an offer for consideration
It can be very exciting to receive offers on your property, but it's essential to think clearly and not jump at an offer before being sure that it's the right one.
Buyers commonly offer less than the asking price, so it's best to expect initial offers to be a little on the low side.
Don't feel that you have to respond quickly to an offer, as it's perfectly reasonable to take a couple of days to consider your response. As well as considering whether the offer amount is fair, some other factors to take into account include:
The buyer's financial circumstances
Extended property transaction chains can become lengthy, frustrating, and full of interruptions. Therefore, it's important to find out whether a potential buyer must sell their own property in order to proceed with the purchase of yours.
Unless they are a cash buyer, it's also a good idea to determine whether they have a pre-approved mortgage in place. These details are especially pertinent if you are considering a range of similar offers, as the buyers in the least complex and most secure position will likely present the most attractive offer overall.
Moving timeframes
As discussed, being part of a chain can affect how long it takes for a property transaction to complete, but other factors can make a difference, too. For whatever the reason, a buyer may have a longer time frame in mind than you would prefer, so it's a good idea to ask how quickly they intend to move and whether there is any flexibility with negotiating a more favourable timescale.
Accepting an offer
Once you accept an offer, it typically becomes 'subject to contract.' Once this happens, the sale is likely to complete, so long as the survey uncovers no nasty surprises.
Even though you accept an offer, you aren't entering into a legally binding contract until the contracts themselves are exchanged. This means that either party can back out of the transaction at any stage until the contracts are exchanged.
Related: What Does Under Offer Mean? A Glossary Of Buying And Selling Terms
Are you thinking of selling a house?
We have a sales package that can maximise your home's sale price while helping you achieve the most offers.
Selling a property doesn't need to be difficult if you are aware of the process and are prepared. If you're looking for an estate agent in London, we have offices across 18 areas of London and would love to help.
Give us a call on 020 7099 4000 for more information or advice, or to book in a property valuation. You can also get a free, quick online property valuation using our online tool.

Frequently asked questions
What do you legally have to disclose when selling a house in the UK?
In short, everything. Sellers are often tempted to only share positive information about the house they are selling for fear that anything negative will dissuade the purchasers from completing the sale.
Under UK law, any person selling a property is obligated to provide full disclosure regarding the property, including boundaries, neighbouring disputes, structural issues, nearby development proposals, alterations, environmental factors, and more. The Law Society provides a Property Information Form along with an explanatory guide to assist sellers in providing full disclosure to buyers.
Do you have to pay tax on a house sale in the UK?
If you sell a UK property, you may have to pay capital gains tax (CGT) on the profit made. However, this tax doesn't generally apply when selling your primary residence home. Selling second homes or buy-to-let properties are usually subject to CGT. It is best to consult with your accountant regarding your particular circumstances when it comes to taxes on selling a house.
What about Stamp Duty?
Stamp Duty only applies to buying a house, not selling one. So, your home buyer will pay Stamp Duty on the purchase, but as the seller, you are not required to pay it.
How long are you liable for a house once you sell it?
If a buyer feels that the property they have purchased has been misrepresented in some way by the seller, they are entitled to sue under the Misrepresentations Act. Buyers usually have up to six years from the purchase date to start proceedings.
In terms of the contract itself, once the sale contracts are signed, they are legally binding for both parties. This means that, should either party renege on any of the terms outlined, the other party can take legal action or demand compensation.
How do I buy a house before selling my own?
Most commonly, homeowners choose to sell their property within the same transaction chain as the one they are purchasing in, but this is not always an option.
Bridging loans can provide short-term financing options to assist with securing a property before selling one. These loans can be particularly helpful when relocating or needing the flexibility to buy a property quickly, such as through an auction.
Looking for advice?
If you're looking to let or sell your property, we can help. Get in touch with your local branch or book in for a property valuation.
Contact Us
Got a question, general enquiry or something else?
Speak to your local expert
Value your Property
You may also like
Since we started in 1987 we have grown to one of the UK's largest property groups, we can save you time and money by offering a range of services and expertise under one roof.