Spotlight On The Hammersmith Property Market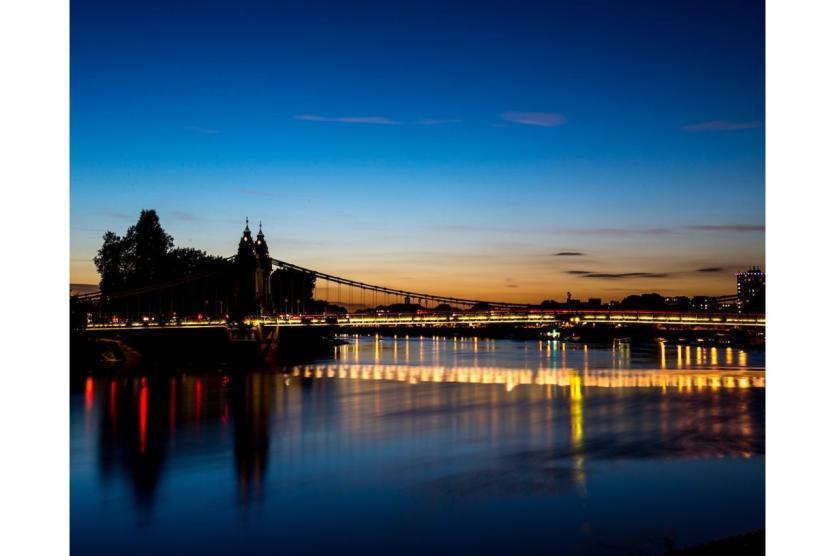 The riverside borough of Hammersmith has a long history, with evidence of Roman habitation and a Saxon fishing village. The name, which probably means a forge, first appeared in 1294.
In the Middle Ages, the riverside location was seen as a healthy retreat for Londoners, but it was the early 19th century before significant housing development was built, stimulated by the building of Hammersmith Bridge in 1827 and the arrival of the Hammersmith and City Railway in 1864. The 20th century saw increasing urbanisation, with some loss of architectural heritage.
Among Hammersmith's famous residents are James Thomson, who wrote the words to 'Rule Britannia', the artist JMW Turner, the designer William Morris, the landscape designer Capability Brown, the composer Gustav Holst and Francis Ronalds who invented the electric telegraph.
Hammersmith today
Today, the borough combines a bustling residential area with a village feel where residents can enjoy attractive riverside walks, historic pubs, old boathouses and attractive streets with Georgian and Victorian properties.
The borough has good rail and underground links via the Circle and District Lines to central London, which makes it convenient for commuters, and access to the M3 and M4 motorways via the Great West Road. Work on an HS2 and Crossrail interchange at Old Oak Common is set to improve communications even further.
Hammersmith is seeing good levels of investment with major developments in the Old Oak Common regeneration area, plans to replace the Hammersmith Flyover with a 'Flyunder' and a number of council projects to improve the town centre and other parts of the borough. Related: Top Victorian Houses Currently For Sale
Living in Hammersmith
Hammersmith is proving attractive to renters and buyers. The borough offers a wide selection of properties from affordable first flats to multi-million pound riverside properties, with many of them retaining attractive period features. While buyers and renters are moving in from other areas, residents tend to stay in Hammersmith, upsizing their homes rather than leaving. That's not surprising given the quality of life in the area.
There are two large shopping centres, one in Hammersmith Broadway and one at Kings Mall. Both centres have branches of large national retailers as well as a variety of restaurants and specialist shops.
There are local shops around the borough selling local fresh produce as well as other convenient goods. Close to the Lyric Theatre is a street market open two days a week selling fresh food.
Restaurants, gastropubs, bars and cafes are found all around the area catering for all tastes from Indian vegetarian, Sushi, Korean, Cantonese and Italian to great English food.
Although the riverside is probably Hammersmith's favourite outdoor attraction, there are plenty of parks and green spaces to enjoy. Ravenscourt Park, for example, has a children's paddling pool and playground, tennis courts, bowling green, walled garden and a cafe. For entertainment, Hammersmith has a lively theatre – the Lyric – and a performing arts centre – Riverside Studios – which has facilities for cinema screenings, theatre and dance, television and music production, and other live events.
The Eventim Apollo, formerly known as the Hammersmith Apollo and the Hammersmith Odeon, is one of the top entertainment venues in London, playing host to leading stars in comedy and live music.
Education is excellent with no less than eight primary schools and four comprehensive schools rated 'outstanding' by OFSTED. 
There are two private primary schools and four private schools offering secondary or 'all-through' education. The secondary schools are among the best-known private schools in London.
Impact of regeneration
Hammersmith Council has ambitious plans for improving the quality of life in the area. Included in the Council's master plans are a number of initiatives, including:
Delivery of the flyunder and reconfiguration of the gyratory to redesign central Hammersmith
Deliver new housing and jobs including affordable housing and workspace
Improve the quality of the public realm and pedestrian environment
Enhance movement and connections to the river and to key landmarks and spaces within the town centrecreate a green and healthy town centre, improving air quality, biodiversity and open spaceimprove the retail and cultural offer to strengthen Hammersmith's identity.
The 'flyunder' is one of the largest projects on the agenda. Replacing the flyover would release valuable development land and enable the Council to drive through major change in the centre of Hammersmith.
The completion of the HS2 and Crossrail interchange at Old Oak Common is likely to have a significant impact on property values in the area, given the experience of other London boroughs where Crossrail is arriving. The station is the largest station to be built in the UK, according to the operators, and will provide 'unrivalled connectivity' with six HS2 platforms for services to the Midlands and the North, four Crossrail platforms, and four mainline rail platforms served by trains to and from the South West and South Wales.
Hammersmith Property
Hammersmith offers a wide choice of properties across the price spectrum. Close to the riverside in the streets around Upper and Lower Mall are Georgian houses and period cottages. Victorian properties from two- and three-bedroom homes to three- and four-storey properties are found in two of Hammersmith's conservation areas – Brook Green and Brackenbury Village.
The area has many attractive former Victorian mansions, converted to apartments, as well as a number of Art Deco properties. Hammersmith also has its share of modern flats by the riverside and in the town centre.
For first-time buyers, Hammersmith Council operates a discount sale scheme. Buyers earning up to £90,000 a year, who meet certain conditions, can apply to buy a new home at a discount to the market price.
Related: Buying A House To Renovate: Pros, Cons And Considerations
Hammersmith Property Market: Sale
Hammersmith has seen a significant increase in property values over the last year, according to figures from the Land Registry.
Flats accounted for the majority of recorded sales in Hammersmith during the last year with an average selling price of £631,648. Terraced properties had an average selling price of £1,291,854. Semi-detached properties sold for £1,719,071 on average.
While average house price in London fell by 2 percent on average in 17 of the 34 London boroughs, Hammersmith& Fulham experienced the second biggest price gains – 7.9 percent, just behind Kensington & Chelsea at 8.4 percent.
The prime market flourished in Hammersmith with more than a third of the properties sold valued between £1million and £3 million. Riverside properties also proved popular, with an average price of more than £880,000 and a price range of £280,000 to £3 million.
Portico's current real-time sales figures for Hammersmith show 1 bedroom properties averaging £555,000, 2 bedroom £885,000, 3 bedroom £1,521,000 and 4 bedroom £1,889,000. The highest proportion of properties available was 2 bedroom homes.
Property for sale in Hammersmith
Studio, 1 Bathroom
Wilkinson Way, Acton, W4
£220,000 (Leasehold)
1 Bedroom, 1 Bathroom
Curwen Road, Hammersmith, W12
£385,000 (Leasehold)
3 Bedrooms, 1 Bathroom
Avenue Road, South Acton, W3
£425,000 (Leasehold)
3 Bedrooms, 1 Bathroom
Flora Gardens, Ravenscourt Park, W6
£575,000 (Leasehold)
Hammersmith Property Market: Rentals
According to our local office, the rental market is as active as ever with high numbers of tenants urgently looking to secure properties in Hammersmith. There has also been an increase in rental properties coming to market — in contrast to other areas of London.
The number of rental properties available in London fell by over 50% percent between August 2020 and August 2021. In the same period, there was a 55 percent increase in the number of tenants looking for a rental property.
Given the imbalance in the market, it's not surprising that average rents rose over the period and Hammersmith & Fulham showed the second largest increase behind Kensington & Chelsea.
Portico's current real-time weekly rental figures for Hammersmith show studio flats averaging £306 per week, 1 bedroom properties averaging £455 p/w, 2 bedroom £679 p/w, 3 bedroom £981 p/w and 4 bedroom £1,431 p/w. The highest proportion of rental properties available was 2 bedroom homes.
Property for rent in Hammersmith
1 Bedroom, 1 Bathroom
Rainville Road, Hammersmith, W6
£630 per week (£2,738 pcm) tenancy info
Looking to buy, rent or invest in Hammersmith?
The combination of good existing housing stock and ambitious regeneration plans make Hammersmith an attractive destination for anyone looking for a home or an investment in a pleasant urban area. Hammersmith has many attractive features for homebuyers, tenants and landlords.
If you would like to find out more about the area, or about specific properties, please contact our local Hammersmith estate agents on 020 8748 3630 where our team can give you the inside story.
For an up-to-date valuation on your current property, click here.
Looking for advice?
If you're looking to let or sell your property, we can help. Get in touch with your local branch or book in for a property valuation.
Contact Us
Got a question, general enquiry or something else?
Speak to your local expert
Value your Property
You may also like
Since we started in 1987 we have grown to one of the UK's largest property groups, we can save you time and money by offering a range of services and expertise under one roof.