Why Estate Agents Should Be Flying the Flag for Greener Energy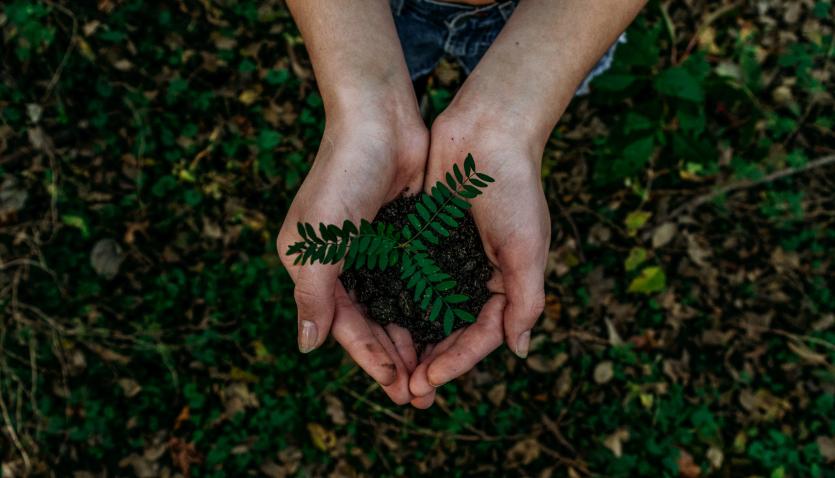 Any modern business worth backing or respecting these days needs to have its finger firmly on the sustainability pulse - making meaningful changes that contribute towards a collective effort to go green, create a sustainable future and reduce our carbon footprints.
The UK Government has pledged its commitment to going green by announcing its goal to achieve net zero carbon by 2050. Government documents, such as the Net Zero Strategy, have been published detailing the measures it plans to take to achieve this goal. As outlined in the Heat and Buildings Strategy, buildings account for almost 25% of all UK greenhouse gas emissions, so it stands to reason that a key component of the government's strategy focuses on decarbonizing the UK's built environment.
For businesses in the property industry, there are numerous reasons for flying the flag for greener energy sky-high. The government's push for net zero carbon is bringing about a range of measures that directly impact developers, landlords, occupiers, and lenders - industry professionals and consumers all brought together by estate agents.
Estate agents are like the glue that keeps the property industry together, bringing consumers together with developers, and landlords, many of whom are either developers and investors under increasing pressure to adhere to green initiatives and new regulations, or buyers and tenants desiring eoc-friendly, energy-efficient properties.
Either way, estate agents have the power to play a key role in driving greener solutions, and furthermore, many agents recognise that running an eco-friendly agency operation improves professional reputation and profitability.
Majority of UK homeowners turning to energy-efficient solutions
In the face of the current cost-of-living crisis, more than half of all homeowning Brits are looking to make energy-efficient home improvements to reduce their bills. In addition, the Government's home energy-saving scheme, Green Deal, is also assisting homeowners in installing eco-friendly improvements, such as loft and wall insulation upgrades, energy-efficient heating and lighting, upgraded windows and doors, renewable energy sources like solar power, and more.
Consequently, given the increased demand for energy-efficient properties, listings that boast eco-friendly features and sustainable, energy-efficient solutions make for prime assets in an agent's portfolio.
Related: Green mortgages: Improve your energy rating and save money
Sustainable properties attract premium-paying buyers
With energy bills soaring, the cost-of-living crisis persisting, and the world becoming increasingly more eco-conscious, homes powered by sources of renewable energy are not only gaining intense popularity but are often sold for above-average values.
According to recent research, more than a quarter of study participants reported their willingness to pay over 6% as a premium when buying a sustainable property. This is a clear demonstration of the sizable market shift towards sustainability, with 85% of people reportedly having changed their purchasing behaviours towards greater sustainability choices in the past five years.
Agent integrity
Not only is it ethically respectable to go green and a prudent decision for appealing to the growing body of consumers who demand that industry professionals walk their talk, but it's a must for retaining integrity when marketing eco-friendly properties.
Due to the soaring demand for sustainable homes, selling such listings typically makes for a highly competitive sales process. Many conscientious buyers who value sustainability features will also take notice of an agent's own sustainability standards. Integrity should always be a priority from both a personal and professional standpoint, but even more so when it comes to earning the respect of your clientele by demonstrating that you are more than a box-ticker or a flat-out hypocrite.
Estate agents selling sustainability need to walk their talk, and any agent not focusing on selling sustainable properties is missing out on a huge and ever-growing chunk of the market.
Net-zero strategy a must
There are many ways in which an estate agent can go greener, including:
• Minimising paper use, and opting for recycled paper
• Using digital apps to share files
• Installing energy-efficient light bulbs
• Using reusable cups, bottles, etc
• Choosing a green energy supplier
• Using green cleaning products
• Replacing unnecessary travel with video conferencing
• Using a smart electricity metre
All of these changes can collectively make a significant impact on the UK's (legally binding) climate change targets, and such waste-cutting strategies and inefficiency improvements can considerably boost productivity as well as the bottom line. Still, the real magic happens when agents commit to creating and sticking to an official net-zero carbon strategy. With such a strategy in place, clear, measurable changes can be systematically made, and agencies can clearly demonstrate their commitment to being part of the solution.
Portico's Fulham branch goes green as part of wider net-zero commitment
Since acquiring Portico in 2021, Leaders Roman Group (LRG) has had its sights firmly set on delivering upon its commitment to going carbon neutral by 2030. The net-zero strategy includes the eco-refurbishments of all 19 Portico branches, starting at its Fulham branch, with works now completed.
LRG and Portico are committed to their sustainability goals. As Ed Lugg, Regional Sales Director at Portico says, "The cost of living crisis has amplified the responsibility estate agents have to pursue and promote energy efficiency and sustainability. We have an important and influential role to play in homes and on the High Street - the industry must recognise that it can lead changes in attitude and behaviour. Portico are on a mission to walk our talk, and prioritise sustainability in a meaningful way, starting with taking action in line with the LRG goal of becoming carbon neutral by 2030."
To read more on how we're putting eco first for our Fulham branch, click here. You can also give us a call on 0204 5793 011 if you'd like to find out more, or if you have any property questions.
Looking for advice?
If you're looking to let or sell your property, we can help. Get in touch with your local branch or book in for a property valuation.
Contact Us
Got a question, general enquiry or something else?
Speak to your local expert
Value your Property
You may also like
Since we started in 1987 we have grown to one of the UK's largest property groups, we can save you time and money by offering a range of services and expertise under one roof.