Considerations When Buying a Flat with a Short Lease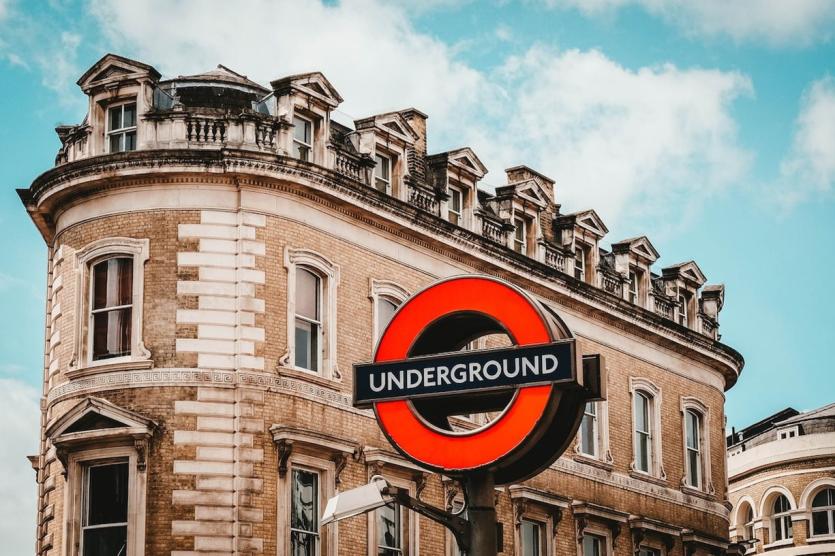 Properties for sale on short-term lease arrangements are becoming increasingly rare. Consequently, many buyers do not understand the implications of buying a short-lease property, sometimes not even being fully aware of it until far into the purchasing process.
The most common property type affected by a short lease is flats. If you are thinking of buying a flat with a short-term lease, here's everything you need to know.
What is a short-term lease?
A freehold property is one in which the buyer purchases outright, with full ownership and control over the property unless and until they sell it.
Conversely, when buying a leasehold property, you only own that property for the term of the lease. When the term of the lease comes to an end, the ownership of the property will return to the landlord, or 'freeholder.'
A leasehold property's typical initial leasehold term is 99 years or more, although more recently, leases on some purpose-built flats have been set at 125 years or more. Some developers sell new-build homes with terms as high as 999 years.
A short lease is usually regarded as any lease with 80 years remaining or less.
A leasehold property's value
As the lease gets shorter, the value of a leasehold flat decreases. Typically, a leasehold flat with 99 or more years of lease remaining will be worth in the vicinity of the same amount that a freehold version of it would be valued at.
As the remaining lease term shortens, the percentage relativity of the property's value decreases with it. A flat with 70 or more years remaining on the lease term should have a relative value of around 85%-90% full value, while one with 50 years remaining will likely be closer to 70%.
When considering buying any leasehold property, it is essential that the property value accurately relates to the term remaining on the lease.
A right to extend
Given the problematic nature of a short lease property ownership reverting to the freeholder and leaving the leaseholder with nothing, the laws pertaining to leaseholds were reformed in the early nineties.
The Leasehold Reform Housing & Urban Development Act 1993 was passed, giving leasehold property owners the legal right to opt for a lease extension. Subject to certain conditions, it is no longer legally permitted for a freeholder to refuse a lease extension request under this Act.
Once you have lived in the property for two years or more, you have a statutory right as a leasehold to extend your lease by 90 years.
With a short lease, waiting two years before being able to apply for an extension can be less than ideal. Depending on the short lease term, some buyers request the current owners to serve a statutory notice that they wish for the lease to be extended as a condition of purchase. This is only possible if the current owners have lived in the property for two years or more.
Does it cost money to extend the lease?
Yes, but several factors will affect just how much it may cost you to extend a property's lease.
The Act clearly defines the process that must be followed when calculating how much the leaseholder must pay to the freeholder for extending the lease. The cost for extending a lease is called the 'premium.'Ultimately, the final premium cost will be determined via negotiation between the parties, but the calculations taken into account are:
The amount by which the freeholder's market value interest in the property will reduce due to the lease extension
Any other losses the freeholder may incur due to the extension of the lease
The 'marriage value' - this relates to the property value increase resulting from the Extension of the lease. Under the Act, when a property with 80 years or less remaining on the lease is extended, the freeholder is legally entitled to 50% of the value increase. For this reason, leaseholders are generally advised to begin the lease extension process while 85 or more years still remain
What are the benefits of buying a short-lease flat?
Retired people and those with no dependents can find the idea of a short lease property appealing. For certain individuals, buying a short-lease flat is a great way to own an affordable property to live in, without all the fuss of worrying about maintaining its value for the sake of any benefactors after they pass on.
Leasehold properties with only a short lease term remaining are also an attractive option for buy-to-let investors. Investments can often be made back many times over by renting out a short-lease property for the remainder of the lease. Investors often maximise such opportunities, then allow the freeholder to regain ownership of the lease when the term ends.
What are the risks associated with buying a flat with a short lease?
The primary risk in buying a short-lease property is that it can be a good deal harder to on-sell. The shorter the property's lease becomes, the less and less it is worth, and a depreciating property isn't typically an attractive option for buyers or lenders.
The initial reason such a short lease is available may be due to the current owner not being able to afford the costs of a lease extension. Naturally, these often occur in less affluent neighbourhoods. It may also be that the property is in dire need of significant repairs.
It's also important to consider any maintenance and ground rent costs included in the lease terms. These can be significant, and even if you intend on letting the property run down until the lease is over, you may still be up for additional costs.
What is ground rent?
Ground rent is a fee that the leaseholder must pay to the landlord each year. It can be as little as £10, or a more substantial annual charge of £100 - £200.
Before committing to the purchase, check how much the ground rent will be and whether it will be subject to any changes.
Ground rent changes should be detailed in the lease agreement, such as a percentage change or in line with any fluctuations to a measurement of inflation, for example, the Consumer Price Index (CPI). Some ground rents are set to increase over time regardless of the rate of inflation, so it's important to check this before signing on the dotted line.
What does 'demised premises' mean?
The term 'demised premises' refers to the list of inclusions the leaseholder assumes ownership of during the term of the lease. The scope of leaseholder ownership typically includes the flat's interior, from the joists below the floor to the ceiling. This scope usually consists of the internal wall surfaces, too.
Leaseholder ownership will usually not include any external or structural walls, or the roof. Consequently, a leaseholder's options for renovations or alterations can be limited, requiring the express permission of the freeholder before any significant alterations can be carried out.
While this is not as big of an issue in the case of a flat, it may still impede upon some plans, such as knocking out a supporting wall to create an open-plan living area or combine two rooms into one.
What is a 'sinking fund?'
A 'sinking fund' (or 'reserve fund') forms part of the service charges that you may be required to contribute to. These funds are built up as a reserve fund to be used to cover expensive or irregular maintenance work, such as structural repairs or external redecorating.
The amount you must contribute towards a sinking fund is sometimes detailed in the lease agreement; otherwise, you must consult with the landlord to determine how much it will be.
Related: Dos and Don'ts of Grade II Listed Buildings
What about a mortgage on a flat with a short lease?
Wherever possible, the ideal way to buy a flat with a short lease is as a cash buyer. Mortgages on short-lease properties aren't impossible to find, but it can be tricky. They also typically attract a considerably higher interest rate than a standard mortgage.
The majority of UK lenders consider less than 75-85 years to be a 'short lease.' That said, the minimum acceptable unexpired lease term does differ significantly between lenders, so it's crucial to shop around or consult with an expert mortgage broker.
As previously discussed, one solution to a short-lease term is to ask that the current owners extend the lease, presuming they are eligible to do so. Even if you cover the cost of the extension in full via your offer of purchase, you then avoid the difficulties of finding a lender that will approve a mortgage on a short-lease property.
Read More: Green mortgages: Improve your energy rating and save money
Other considerations
Future scheduled works - before you buy a leasehold flat, find out whether any scheduled major works are planned. You will also want to know what the scope of work will be and whether the funds are already in place to complete the work
Property use restrictions - before you commit to purchasing a leasehold flat, make sure to examine the lease agreement thoroughly (usually with the assistance of your conveyancer) for any property-use restrictions, or 'covenants.' These could include limitations such as not using the property for business, or not being allowed to keep a pet in the property, etc.
Related: What Does Under Offer Mean? A Glossary Of Buying And Selling Terms
Current and future leasehold reforms
The long-awaited Leasehold Reforms are finally coming into force, with the first phase rolling out on 30th June 2022. This first phase abolishes ground rents on new properties, fulfilling the commitment to 'set future ground rents to zero'. This will only apply to new lease agreements, while new retirement property leases are in the pipeline for reform in subsequent phases.
The second phase of the Government's two-part leasehold reforms include promises to:
Abolish marriage values
Enable leaseholders with a long lease in place, to buy out the property's ground rent without needing to extend the term of the lease
Introduce a statutory calculation for determining the value of the payable premium that a leaseholder must pay to a freeholder
These and other proposed changes that favour the leaseholder and give them more protection are expected to come into force by 2024 (within this Parliament).
Thinking of buying, selling, or renting?
If you are a cash buyer or have managed to find an agreeable mortgage to fund the purchase, then the primary consideration for buying a flat with a short lease comes down to the brass tacks of it.
Depending on how soon the lease will require extending and how long you plan on holding onto it, you should factor the 'premium' costs of a lease extension into your purchase. You must also consider the property's saleability once you're done with it, as an even shorter lease period will make it harder to sell.
All things considered, if retaining long-term value isn't your priority, and a particular short-lease flat ticks all other boxes, it can be a sound investment.
If you're thinking of buying, selling, letting or renting, get in touch with our property experts on 0204 5793 011. You can also get an instant property valuation with our clever tool, or view all our current London properties for sale.
Looking for advice?
If you're looking to let or sell your property, we can help. Get in touch with your local branch or book in for a property valuation.
Contact Us
Got a question, general enquiry or something else?
Speak to your local expert
Value your Property
You may also like
Since we started in 1987 we have grown to one of the UK's largest property groups, we can save you time and money by offering a range of services and expertise under one roof.