Living in Fulham: Local Guide and Property Market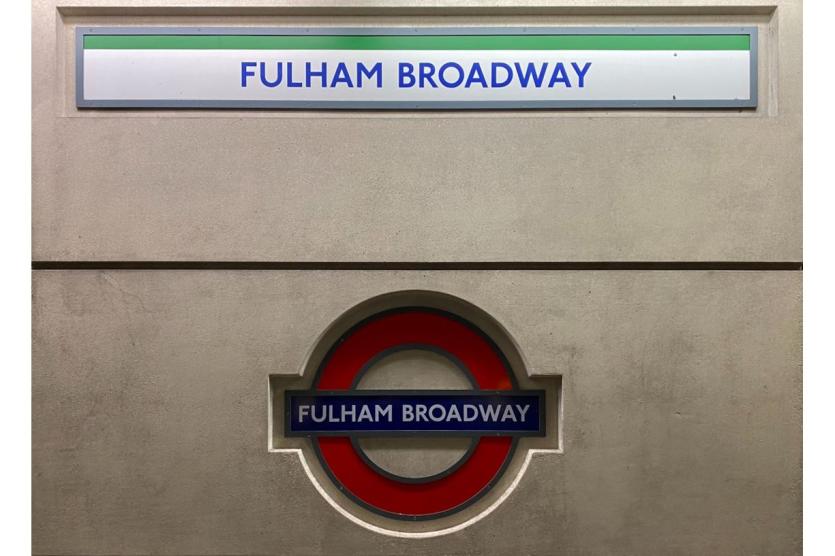 Lying on the north bank of London's River Thames, Fulham was once an ancient parish and manor that originally encompassed Hammersmith. Fulham dates back to the 15th century, and was first recorded in the year 691 by name. In 704, the Bishop of London acquired the Fulham Manor, and Fulham High Street emerged by 1391, then known as Burystrete. All Saints church's west tower was constructed around 1440.
Fulham has cultivated a rich history in enterprise and industry through the years, including brewing, tapestry-weaving, pottery, and paper-making. But, by the 18th century, Fulham had gleaned a reputation for misbehaviour and debauchery - a getaway of sorts for the Capital's wealthy, where there was plenty of gambling and prostitution.
For the first half of the twentieth century, Fulham was a working-class area. Still, extensive restorations carried out after World War II, and then again in the 1980s, transformed it significantly. Today, the area of Fulham is one of the most expensive places to live in London.
Fulham today
Today Fulham is a far cry from its working-class, debaucherous roots, and has become a highly sought-after place to live for London's wealthier residents.
The London borough of Hammersmith and Fulham features some stunning parks, many of which have received Green Flag status in recognition of their high standards of cleanliness, horticulture, and facilities.
In addition to these beautiful open spaces and lovely stretches of the famous River Thames, Fulham's shopping and leisure and quality schooling options make it a highly desirable place for families to reside. Thanks to its rich history, Fulham is predominantly a conservation area packed with Victorian properties.
Living in Fulham
With a culturally diverse demographic, Fulham is a cosmopolitan area that attracts a wide range of young professionals, families, and retirees.
Fulham is teeming with options for shopping, eating, and socialising. There is an abundance of stores along the New Kings Road and Fulham Road offering everything from homewares, boutique shops, and high-end fashion. There is also an assortment of wine bars, restaurants and traditional British pubs just a short stroll from the River Thames. Residents can also enjoy a full schedule of concerts held at the Fulham Town Hall.
The beautiful Bishops Park is a stunning place to spend the day, having been divided into botanical gardens and featuring the former home of the Bishop of London, which is now a museum. For the arts, Fulham boasts the famous Hammersmith Apollo and Lyric theatres for many iconic shows and line-ups.
Fulham residents also enjoy the exclusivity of the Hurlington, a sports and social club famed for its golf, polo, and croquet. The stunning Georgian clubhouse sits among 42 beautiful acres. If you like the sound of this, you'd better get in quick, though - the waiting list for membership is rumoured to currently be around 15 years! Alternatively, Hurlington Park offers football and rugby pitches, netball and tennis courts.
For sports enthusiasts, another of Fulham's big draw cards is that it is home to two high-profile football clubs - Fulham and Chelsea. The Fulham team is based at Craven Cottage Stadium on the river near Bishops Park, while Stamford Bridge next to the Fulham Broadway tube station is home to Chelsea football club.
The borough benefits greatly from no less than six underground stations, including Fulham Broadway (District Line), and Hammersmith (District and Piccadilly Line). You can get to Victoria or Monument in under 30 minutes on the District Line, while the West London overground line runs from West Brompton and Imperial Wharf.
Fulham has exceptional connectivity via its bus network, with regular services running into the city centre, and bicycling is also a popular option for commuters, with many heading to Victoria from Fulham every day. The M4 motorway is also just 15 minutes away.
Fulham Property Market: Sales
Portico's Fulham Estate Agent, Sophie Durkin, says, "With average house prices continuing to rise across the Capital and overseas buyers returning to invest, prime London property markets such as Fulham, Westminster, Chelsea and Kensington are bouncing back from the pandemic in a big way. There is a consensus that buyers who had put investing on hold are now resuming business. Fulham is a highly desirable place to live for professionals and families alike, and anyone ready to move but stay close to the heart of London should seriously consider this borough."
Fulham Property Market: Rentals
According to latest figures, rentals in Fulham are currently averaging £2,060 per month for a 1-bedroom property, £3,237 per month for a 2-bedroom property, £4,965 per month for a 3-bedroom property, and £9,838 per month for a 4-bedroom property.
The majority of properties available to rent in Fulham are currently 2-bedroom homes.
Regeneration
The borough of Hammersmith and Fulham benefited significantly from the regeneration works after the second world war, and again in the 1980s, and the improvements keep coming.
One current plan taking shape is for the development of 22,000 new homes for the area by 2035, with half of them set to become affordable housing. This plan is designed to overcome the current cost of the private sector housing pricing lower income-earners out of the area. South Fulham Riverside has been earmarked to receive approximately 4,000 new homes as part of this project.
Key areas of regeneration including Hammersmith town centre, White City, and Earls Court and West Kensington (opportunity areas) are set to combine to deliver considerable economic growth for the borough in the coming decades.
Looking to buy, rent or invest in Fulham?
The wealth and quality of the amenities, open spaces, and beautiful Victorian charms of Fulham, coupled with its enviable location and neighbouring hotspots, makes it a highly desirable place to live. The borough also boasts continued capital growth potential thanks to the continued regeneration plans for the area.
If you are thinking about buying, renting, or investing in Fulham, contact our Fulham estate agent office on 020 7731 7788 - we'd love to answer any questions you have regarding the area or any particular properties of interest.
Or, if you're curious as to how much your property is worth, try our no-obligation online valuation tool.
Looking for advice?
If you're looking to let or sell your property, we can help. Get in touch with your local branch or book in for a property valuation.
Contact Us
Got a question, general enquiry or something else?
Speak to your local expert
Value your Property
You may also like
Since we started in 1987 we have grown to one of the UK's largest property groups, we can save you time and money by offering a range of services and expertise under one roof.