IS NOW THE RIGHT TIME TO UPSIZE YOUR HOME?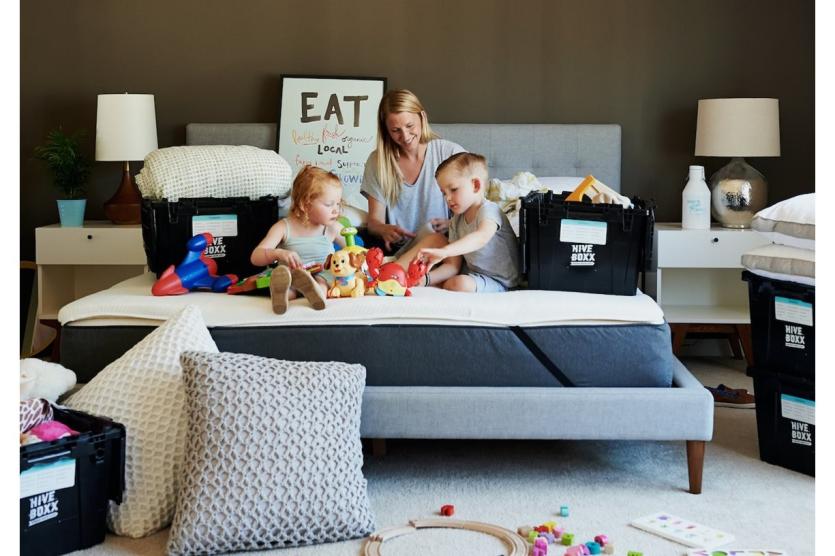 For most first-time home buyers, their initial purchase is a starter home designed to last them a few years before the need for more space arises. Whatever your reasons may be - working from home, a growing family, or simply the ability to afford a more spacious home - once you feel you have outgrown your current property, the desire to upsize intensifies.
Many people have come to question their home satisfaction after spending so much time cooped up in lockdown conditions, especially with the shift towards a continued remote working trend. However, upsizing comes with its challenges, and your ability to do it may be simply determined by the current market conditions and mortgage rates on offer.
So, is now the right time to upsize your home? Here's what you need to know and consider.
Firstly - can you afford to move?
Of course, the desire to upsize alone isn't going to cut it; you need the money to back it up and ensure that you can do so without putting your financial security in jeopardy. Of course, all investment involves some risk, and no one has a crystal ball, but it still needs to be doable.
According to comparemymove.com, the total average cost of moving house in the UK in 2022 is £8,885.66. The experts have broken the figures down in this handy table below:
Property price increases
It's no secret that property prices have soared across the country in recent years, with a national inventory crisis contributing significantly to the upward pressure on values. Of course, if you're upsizing, then you also have a property to sell, which could balance out the transitional costs relevant to higher home values and moving house. Still, the discrepancies between property size brackets may affect your ability.
For example, detached property prices have been rising more significantly than that of flats, terraced, and semi-detached houses.
According to the latest figures published by the Land Registry UK House Price Index, average UK detached house prices increased by 13.8% year-on-year in November 2021, going from £401,047 to £456,259. Meanwhile, semi-detached properties increased by 11.4% to £275,589, terraced houses rose by 7.6% to £231,266, and flats increased by just 5.1% to an average value of £242,291.
Property prices have risen for the same period in the London market, but not so steeply. The following table is based on current Index figures to provide a guide as to the general price increase to expect between property types in London.
You can see from this table that the leap between a semi-detached and detached house in London is by far the greatest in additional cost, due to the considerable increase in detached houses in comparison to other property types.
That said, these are average figures taken across all boroughs - should you sell in an area that has experienced greater growth and buy in a borough that is yet to reach the same potential, you could close this price gap considerably. Check out our 'Where To Buy in London in 2022' report to see our picks for London's hotspots where prices have room to grow.
According to a recent report by comparemymove.com, the cheapest places to upsize from a one-to-two bedroom property are Bolton, Nottingham, Sheffield, Belfast, and Liverpool, with price differences ranging from £5,926 to £10,981 respectively.
Check Out: 18 First-Time Buyer Property Picks For 500k Or Less
Mortgage rates and cost of living considerations
This one is a catch-22 situation. Interest rates are set to rise, but in doing so, the Bank of England will be taking action to slow the rate of inflation that is currently causing an increase in living costs.
The Bank of England increased its interest rate in December, raising it from 0.1 to 0.25%, citing inflation as its primary concern factor. With further increases likely, the mortgage sector is bracing itself for a surge in activity as borrowers seek to lock in favourable rates just in time; some are even considering incurring break fees by remortgaging before the end of their fixed terms in order to secure rates that are still currently low.
Despite an inevitable continuation of rate rises, experts predict that this year should still see relatively cheap mortgage interest rates persist by historical standards. That said, every penny counts, so if you are seriously considering a move, the sooner you take action, the better the rate you can secure.
Getting a quick, no-obligation property valuation through our online calculator is a great place to start.
Is upsizing a good investment?
Of course, how sound a property investment is rests largely on its price, value, and location relevant to the current market conditions. Unless your primary motivation is turning a profit, a house purchase is usually for the purpose of having a home first and foremost. However, suppose you plan to move again in the not-too-distant future, or gift the property to children, for example. In that case, it is prudent to consider the validity of the investment even more carefully.
Given the rise in interest rates and the gradual return to balanced inventory levels, the upward pressure on property prices is not expected to continue. That said, currently, there is no reason to expect any sudden drop in prices. Therefore, if you can afford to upsize and plan to live in the property for several years, it is probably better to bite the bullet now and lock in great rates instead of waiting for price drops that may not come.
Read More: How To Avoid Inheritance Tax On Property
Read More: How To Buy a Home With a Gifted Deposit
Is upsizing the right choice for you?
The primary reasons for upsizing are:
Extra space - further fuelled by the lockdowns and remote, home working, the need for additional space is top of the list. More room for a growing family, a home office, a new pet or two, or some outdoor space are common reasons to upsize.
Change of lifestyle needs - whether or not you spend a lot of time at home or are growing a family, sometimes you simply outgrow your current surroundings. Lifestyle needs change, and while a city-centre flat may have been perfect for you at one stage, the call of a more peaceful, spacious home life in the suburbs may begin to pique your interest as your needs evolve.
Only you can know how desperately you want or need to upsize. The question is whether the financial implications warrant the move. Remember to keep in mind that the additional costs of upsizing don't stop at the potential for higher mortgage repayments - the added expenses of maintenance and insurance can stack up too, so be sure to consider them in your calculations.
If you long to upsize but can't yet manage it, consider renovating, doing a loft conversion, or extending your current home if possible. However, make sure that the alterations will add value to the property ready for when you can move on.
Made the decision to upsize? Here are some handy tips
Location - you may not want to move away from your current neighbourhood, but several factors need to be considered when choosing where to buy. Of course, housing affordability is an unavoidable hurdle, but also consider your longer-term needs, such as schooling options, if you are thinking of starting a family. If you are determined to stay in the same area, you may have to consider buying a fixer-upper to make it work financially.
Selling - you may not be new to buying, but you may be a first-time seller, so do your homework to ensure you achieve the best price possible. We have many online guides regarding preparing a house for sale, and videos on home staging for viewings, etc. The more effort you put in, the more you'll get out of it.
Bigger property differences - make sure you fully consider all of the changes that living in a bigger property may present. For example, you may love the idea of a large garden, but it may take considerable maintenance depending on its design. You will likely need more furniture, too. Most importantly, though, is to carefully factor in all additional costs, such as higher utility bills, council rates, etc., to fully prepare you financially.
Related: How Long Does It Take To Sell A London Home?
Thinking of buying, selling, or upsizing?Let us help you!
Here at Portico, we have a huge range of London properties for sale for all budgets.
We also have some fantastic sales packages to help you sell your home quickly, and for the highest amount possible.
To find out more, or if you have any questions, give us a call on 020 7099 4000.
To get an up-to-date valuation on your property or rental property for mortgage purposes, or just out of curiosity, visit portico.com/valuation.
Looking for advice?
If you're looking to let or sell your property, we can help. Get in touch with your local branch or book in for a property valuation.
Contact Us
Got a question, general enquiry or something else?
Speak to your local expert
Value your Property
You may also like
Since we started in 1987 we have grown to one of the UK's largest property groups, we can save you time and money by offering a range of services and expertise under one roof.