What Checks Are Done For Renting A Property?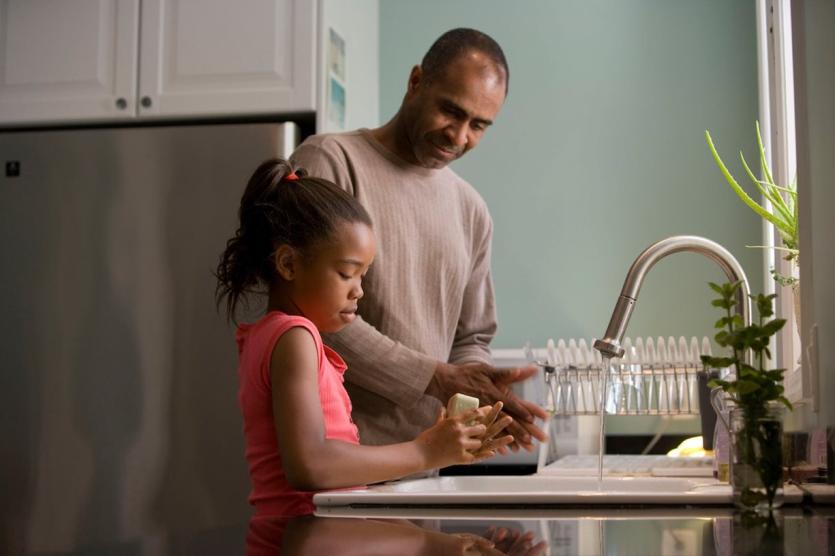 There are a variety of checks that a landlord or letting agent will work through when assessing your rental application. Some checks are legal requirements, while others may be conducted at the landlord's or agent's discretion, although most follow the same generic process. Running checks aim to determine the likelihood of you being a responsible, reliable tenant with the correct immigration status for a UK rental.
Immigration 'right to rent' checks
Landlords and letting agents have a legal obligation to confirm the immigration status of all adult rental applicants before approving them for tenancy. This process is a 'right to rent check.'
If you are a British or Irish citizen, you can show the agent or landlord your passport or UK residence documentation. If you are not a citizen of Britain or Ireland, your documentation or passport must still confirm that you have permission to live in the UK.
If you don't hold a valid passport, you must provide two alternative documents, such as a driving licence and a UK birth certificate.
The agent or landlord will need to make copies of these documents for their records. It is important to note that it is against the law for an agent or landlord to discriminate against a potential renter based on their nationality, race, or ethnicity.
If you hold a biometric residence card or permit, you'll need to provide the agent or landlord with a share code which you can obtain online. This is also the case for settled or pre-settled status via the EU Settlement Scheme.
If you fail to pass the right to rent check, an agent or landlord cannot legally allow you to rent a property.
What references do you need to rent?
References are required to help agents and landlords determine that you will be a trustworthy and reliable tenant. The exact references required may differ between letting agents and landlords, but typically you will need a reference from:
Your employer - to prove that you have a stable income
Your current and previous landlords - to prove that you have a respectable rental history
Even if you can't provide a rental reference, you may still be able to rent. Explain to the agent or landlord why you can't produce a reference. If you had a previous rental, produce the relevant tenancy agreement and any rent receipts or bank statements to prove that you made regular payments.
In addition, without any prior rental references, it's a good idea to provide a character reference from someone who knows you well, such as an employer, to verify your reliability.
If you are self-employed, you must provide copies of your business accounts. Additionally, a reference from your accountant would add strength to your application.
Related: Sample Notice Letter To Landlord For Moving Out
What do letting agents check when referencing?
When processing your references, agents or landlords will check for some or all of the following:
Rental references
The length of your previous tenancy and why you left
Details on any past evictions
Whether you made your rent payments in full and on time
Details on any past complaints against you (such as from neighbours)
Details on how well you maintained the property
Whether your previous agent or landlord found you easy to communicate with
Whether your previous agent or landlord would recommend you as a tenant
Employment references
Your hire date at your current job
Your current hourly rate/salary
How many hours your work per week
Whether the employer intends to continue employing you
Your general conduct at work
Personal/character references
How long the referee has known you
Whether they rent a property to you if they were a landlord
Personal references tend to be biassed, as applicants rarely list a referee they aren't confident will give them a glowing report. That is why referees are typically asked how long they have known you, as this adds to the overall picture of how reliable their opinion of you is.
Related: Renters Reform Bill And The Changes On The Way For The Rental Sector
Do landlords do credit checks?
Some letting agents and landlords will run a credit check to see that you are a good payer or whether you've had any issues paying bills in the past. However, it's important to note that no one can legally run a credit check on you without your permission. It doesn't bode well if you refuse, as it can give the impression that you have something to hide.
If an agent or landlord requests permission to run a credit check, they are obligated to pay for it themselves and not charge you for it.
It is less likely that a private landlord will require a credit check because they are typically driven to get the property tenanted as speedily as possible, but it's still a good idea to prepare for it.
If you are concerned about the results of a credit check, you can request a report for yourself through a credit reference agency such as Equifax or Experian. If you have bad credit, you can seek to address any issues before house hunting or at least be ready to provide evidence that you have done so.
Related: 95% Mortgages Explained
Related: Help To Save: The Government Scheme With A 50% Savings Bonus
What if I fail my credit check?
If you fail your credit check, it's not necessarily the end of the road. First, explain to the agent or landlord why you think it may have happened; there may be some extenuating circumstances (such as illness) that cause temporary financial distress.
Negative aspects of your credit report may be overlooked depending on your explanation and any evidence thereof. It may also bolster your application if you offer to put a larger deposit down or pay more rent in advance than is being requested.
Another way to further reassure the landlord or agent could be to get a guarantor to sign off on the lease alongside you. A guarantor is a person who is willing to agree to be held financially responsible for the rent payments if you don't make them - this is usually a parent or other family member.
Agents or landlords may also run a credit check on a guarantor, so bear this in mind when choosing who would be best to support your application.
How long does the UK rental process take?
The time it takes to process a rental application will vary somewhat between agents and landlords, but the typical turnaround is anywhere from a few hours to a few days. These days, many rental applications are being lodged online, which can speed the process up, as all details are easy to access, review and share, and any edits can be made instantaneously.
To make the process as straightforward as possible, be sure to carefully check over your answers for accuracy, ensure you provide all requested information, and attach any and all necessary documentation. In addition, make sure you are easy to contact and respond quickly to any subsequent questions the agent or landlord may ask.
Final thoughts
Tenant reference checks are an essential component of the approval process, as agents and landlords are understandably motivated to find reliable and trustworthy tenants. On the other hand, getting stuck with an unreliable and/or destructive tenant causes a great deal of stress, so as an applicant, you should expect to be thoroughly vetted.
If you are in the market for a new rental property but are concerned about how your references will fare, take the time to prepare them in advance. There are some things (such as having prior rent arrears) that you can't undo, but you can put together a sample application to include all explanations and related evidence to best present your case.
Get a copy of your credit report, seek to address any issues, and take the time to carefully consider who your best reference contacts could be; every aspect of your references contributes to the overall impression you give.
To view all our available London properties for rent, click here. Or, give us a call on 0204 5793 011 to let us know what you're looking for, and we can suggest some lovely rental properties in your area and within your budget.
Read More: The Cheapest Places To Rent In London
Looking for advice?
If you're looking to let or sell your property, we can help. Get in touch with your local branch or book in for a property valuation.
Contact Us
Got a question, general enquiry or something else?
Speak to your local expert
Value your Property
You may also like
Since we started in 1987 we have grown to one of the UK's largest property groups, we can save you time and money by offering a range of services and expertise under one roof.