Best Rental Yields in London Q1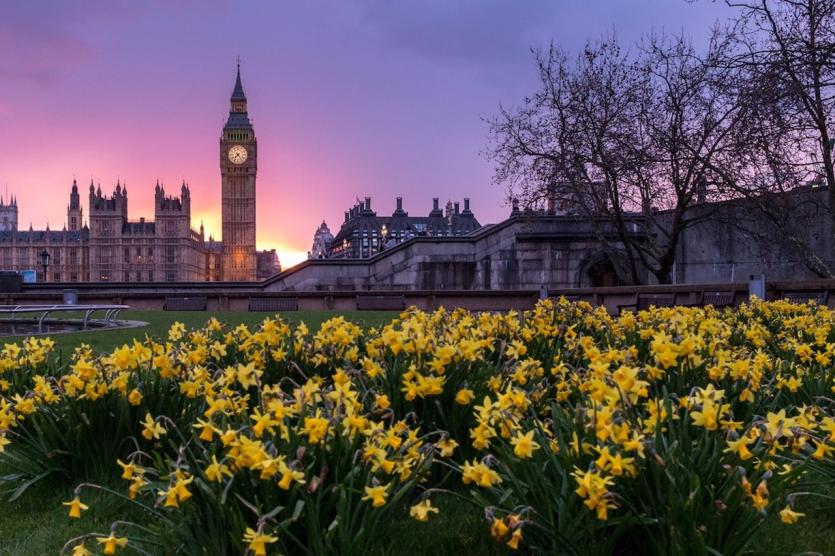 With rents in the capital hitting a record high in January and the number of available rentals dropping year-on-year by a staggering 71 percent, it's safe to say that the rentals in London are a hot commodity. In London, the average rent now stands at £2,142, fuelled by demand by the return to the office and overseas students hunting for housing.
With that in mind, we've run some in-depth analysis to bring you the best rental yields in London for Q1 2022, broken down by North, South, East, and West of the capital. These are just a few of the neighbourhoods that are performing well for investors - you can check out our rental yield map for even more insights into current hotspots.
NORTH LONDON
1. Brent Park - 4.9%
Brent Park is a retail-rich area situated between Neasden and Stonebridge Park, in the northwest London Borough of Brent. Two of its major draw cards are a large IKEA store, and the BAPS Shri Swaminarayan Mandir (aka Neasden Temple - the first traditional Hindu place of worship of its kind throughout Europe). A regeneration project to improve the area's recreational space and greenery is currently underway.
2. Kingsbury - 4.7%
Kingsbury is a relatively quiet, family-oriented suburb, with plenty of green, open spaces to enjoy and a variety of great schools, including nearby Harrow School. Kingsbury Station is on the Jubilee line, and the area is also well-served by buses. The area has convenient road links, too, particularly to the M1.
3. Harlesden - 4.5%
With tranquil parks and a vibrant multicultural population, Harlesden boasts many reputable schools and excellent links to the retail haven of Oxford Street, Portobello Market, Westfields, and IKEA in Wembley. Harlesden offers a dedicated rail station connected to both the Bakerloo Line and London Overground services via the Watford DC Line.
4. Watford Way - 4.5%
Watford Way is a street in Hendon in the London Borough of Barnet. The street is just 2 minutes walking distance to well-connected Hendon Central Tube Station, and also very close to a variety of shops, restaurants, and amenities, including the Brent Cross Shopping Centre.
5. Golders Green Estate - 4.4%
This private housing development situated in the London Borough of Barnet is bordered by the Cotswold and Cheviot Gardens. Nearby stations include Golders Green, Brent Cross, and Cricklewood, and the area is well-serviced by a variety of bus routes. The estate's residents have easy access to a thriving high street featuring leading chains and small, independent eateries and retailers.
6. Dollis Hill - 4.4%
Dollis Hill is a multi-ethnic area surrounding the 35 hectares of Gladstone Park. The Dollis Hill London Underground station is on the Jubilee line, providing great links to the centre of the city. Dollis Hill is a quiet, family-friendly residential area that includes pubs, cafes, and restaurants that maintain an old-school charm. Gladstone Park is popular with the locals, featuring excellent outdoor sports facilities, trails, a pond, and a pleasant cafe.
7. Cricklewood - 4.3%
Cricklewood is an area that spans the boundaries of three northern London Boroughs - Barnet to the east, Camden to the south-east, and Brent to the west. The area is rich in culture and packed with quirky independent shops, cafes, and eateries. The Brent Cross Cricklewood is a colossal £4.5bn redevelopment plan that is currently underway and set to create a new, sustainable town centre for Barnet to include substantial residential and commercial infrastructure.
8. Church End & Roundwood - 4.3%
Church End - commonly known as "Church Road" and the Roundwood Estate lie north of Harlesden and south of Neasden in the London Borough of Brent. The local council has committed itself to prioritising the development and growth of the Church End area, including plans to revitalise the High Street, transform the Market Square, deliver 1,300 new homes and improve infrastructure by 2041. This is a long-term plan, but one that could see significant returns to landlords in the coming years.
9. Brent Cross (Hendon Road) - 4.2%
Brent Cross, in the London Borough of Barnet, is located near the A41 Brent Cross Flyover and the A406 North Circular Road. It is a largely commercial area, well known for its excellent shopping centre. Hendon Way itself benefits from easy access to Hendon Central Underground Station for Northern Line connections, and of course the Brent Cross shopping centre. The area is also set to benefit hugely from the Brent Cross Cricklewood development plans.
Related: Top London Regeneration Areas
SOUTH LONDON
1. Coney Hall - 5.3%
Nestled between West Wickham and Hayes in the Borough of Bromley, Coney Hall is a family-friendly area that is considered semi-rural, yet still enjoys great transport links for commuters. Gatwick airport is just 40 minutes away, and the nearest station is Hayes, with rail services into Charing Cross and London Bridge taking around 30 minutes.
2. New Addington - 5%
New Addington is a town in the London Borough of Croydon, and located north of Biggin Hill and 5 miles southeast of Croydon itself. Previously known for being a disadvantaged area, New Addington has received some regeneration improvements in recent years that has turned this around and now the town is one to watch for investors. Improvements included a new leisure centre, new community spaces and halls, parking provisions and new homes.
3. Deptford Bridge - 4.8%
Deptford has received plenty of gentrification over the years, with the opening of Deptford Market Yard featuring various trendy restaurants, cafes and boutiques, yet the area maintains its rugged London charm. Deptford Bridge is an area within Deptford with its own station between Greenwich and Elverson Road stations, on the boundary of zones 2 and 3.
4. South Beddington - 4.7%
South Beddington lies in the outer London Borough of Sutton while being close to Croydon and retaining the village vibes of Surrey. The area boasts many larger properties and, with national London rail links, is popular with commuters. The wider area including Sutton has benefited from a huge £400m redevelopment plan, transforming the town centre and improving home, dining options, and more. Although currently on hold, the promise of an eventual Tramlink extension that could significantly boost property and rental prices for the area is of particular interest to investors and landlords.
5. Bellingham - 4.7%
Bellingham is a peaceful residential neighbourhood in the London Borough of Lewisham and is popular with professionals and families. The centre features a variety of shops, restaurants and other amenities down Randlesdown Road, as well as some great ethnic food and pubs to choose from. With both a tube and rail station, transport connectivity is excellent.
6. Grove Park - 4.7%
Grove Park is a district in the London Borough of Lewisham and, with its beautiful woodland and park surroundings, is the perfect spot for nature-lovers who need to commute. Grove Park is a short walk from Bellenden Road, offering a wide variety of amenities including restaurants, butchers, greengrocers, and a range of independent retail stores. Close by is Kings College Hospital, the Denmark Hill Station, and the Peckham Rye station, which stops at Victoria.
7. Mitcham - 4.6%
Mitcham lies within the London Borough of Merton, and is an upmarket residential suburb that incorporates Wimbledon. Sitting in the east of the borough, Mitcham is a short commute away from central London, and boasts many larger properties and desirable green spaces, such as Mitcham Common. Despite such an attractive setting, properties in Mitcham are more affordable than others throughout Merton, making it particularly popular with families and older residents.
8. Lewisham - 4.5%
South of Charing Cross, Lewisham is the principal suburb within the London Borough of Lewisham. It's a cosmopolitan area, inhabited by a diverse and creative population. It features one of the highest numbers of green spaces and parks throughout London and is benefiting from some exciting ongoing developments to the local neighbourhoods and town centres. Lewisham also enjoys excellent transport links, with the London Overground connecting more of the area to the tube network and central London.
EAST LONDON
1. Creekmouth - 6%
Despite predominantly being known for its industrial estate, Creekmouth produces a surprisingly high rental yield of 6% - the highest on the list.The industrial area - around River Road and Thames Road - is one of Barking and Dagenham's greatest sources of employment, and is a popular choice among renters looking for convenience and affordability. The area doesn't have its own tube station, however, nearby Barking Riverside has received an overground extension, with services due to begin this autumn.
2. Cranbrook - 5.9%
At under an hour to London Bridge, Charing Cross, Waterloo East and Cannon Street, Cranbrook is a great option for commuters who long to live in a rural community. Located in the borough of Redbridge in the district of south Ilford, Cranbrook is a vibrant area with a wide variety of amenities, clubs and facilities including many outdoor pursuits.
View Properties for Sale in Ilford.
3. Chadwell Heath - 5.7%
Chadwell Heath is an area situated between the towns of Ilford and Romford, and sits across the boroughs of Redbridge, and Barking and Dagenham. The High Road is a vibrant shopping area with major retail outlets, as well as a variety of smaller independent shops. Residents also benefit from nearby Romford and the huge shopping facilities on offer. Chadwell Heath station is also on the Crossrail line for added investment opportunities moving forwards.
4. Barking - 5.5%
Barking has benefited from some significant redevelopment in recent times, with a strong focus on improving the desirability for residents. Regeneration works include new homes as well as new business and retail spaces set to boost the local property market in the coming years. House prices in Barking are still relatively low by London standards, leaving plenty of room for savvy investors to capitalise on the area's improvements.
5. East Ham - 5.5%
Located in the London Borough of Newham, East Ham is a vibrant, multicultural area that has retained a traditional East End feel. Despite some significant property value increases, there are still some bargains to be had in East Ham, with many older properties full of charm still available at attractive prices to investors.
Top Victorian Houses Currently For Sale.
6. Dagenham East - 5.3%
Dagenham East is the area directly surrounding the Dagenham East London Underground station. Like the rest of Dagenham, Dagenham East feels rather more like Essex than it does London, yet still sits within the London metropolitan area. Last year, major plans for a 1,500 new home development on an old car plant site were announced, creating affordable housing for the area and new investment opportunities.
7. Romford - 5.3%
Romford was formerly part of Essex but is now part of the greater London Borough of Havering. At just 14 miles from London's Charing Cross, the capital is within convenient reach, attracting commuters wanting the best of both worlds. Last year, a new plan for a £400m urban village regeneration project was lodged, adding to the improvements that Romford will enjoy when the Crossrail rolls out.
8. Manor Park - 5.3%
With two of the most spectacular green spaces that East London has to offer, Manor Park offers a far more settled and tight-knit community than the rest of Newham, the borough in which it sits. Manor Park is a family-friendly area. Soon to have its own Crossrail station, commuters will be able to reach Farringdon in 17 minutes, and Bond Street in just 22 minutes
9. Newbury Park - 5.3%
East of Gants Hill, Newbury Park is in Ilford, in the London Borough of Redbridge. With its own tube station, you can get to Bank in 22 minutes and Liverpool Street in 21 minutes from Newbury Park.
WEST LONDON
1. Harrow Road (south of Wembley Station) - 5.4%
Wembley's £250m regeneration project has stimulated the regeneration of its surrounding areas, including Harrow Road, though the area still has potential to be gentrified further. Close to Stonebridge Park (Overground) and the North Circular, Harrow Road is well connected to the rest of the capital.
2. South Greenford - 5%
The neighbourhoods surrounding the South Greenford station are performing well in rental yields, as Greenford itself attracts residents due to its effortless mix of vibrant suburban living, old London Charm and modern redevelopment. With beautiful greenery, a thriving local business scene and excellent transportation links, South Greenford is a key investment area to watch.
3. Northolt - 4.9%
Northolt is a town 11 miles west-northwest of Charing Cross and spans across both sides of the A40 in the borough of Ealing. The town is well-connected by its own Central Line Station. It's a family-friendly residential suburb, lacking a little in a town centre but with good schools and plenty of open, green space.
4. Hayes - 4.8%
Hayes lies in the London Borough of Hillingdon and has been undergoing significant change and growth as new industries have moved into the area. The Hayes Town Centre is set to benefit from a GBP230m regeneration project to build new west London housing over the next 15 years. Transport links are already fantastic with fast trains to Paddington and proximity to the M4 and M25, and with the Crossrail on its way, Hayes is on a highly promising trajectory for investors.
5. Willowbrook Estate - 4.7%
Willowbrook Estate sits to the north of Peckham and was originally developed in the early 1960s. In the last twenty years, it has benefited from many improvement works as part of the GBP290m spent rejuvenating the borough's five primary in-need estates. Thanks to these improvements along with many other transformations to the area, Peckham is now a desirable centre for culture, art and cuisine, while retaining its authentic, gritty charm.
6. Uxbridge - 4.7%
Uxbridge is a family-oriented, and well-connected area located at the end of the Piccadilly and Metropolitan lines, yet far enough away from the thriving city centre to offer plenty of space and peace. Many athletes and students gravitate to Uxbridge thanks to nearby esteemed Brunel University, and Heathrow Airport is in close proximity for international travellers.
7. Alperton (Ealing Road) - 4.6%
Alperton is an area in the London Borough of Brent, and forms the southern part of Wembley. It has a friendly, multi-cultural community and good transport links, with the Alperton Underground station on the Piccadilly Line and easy access to the A406. Ealing Road is famously one of London's best areas for Asian shopping, and Brent council's proposed regeneration plans are well underway in transforming the area into a thriving cultural centre with modern community facilities.
8. West Drayton - 4.6%
West Drayton is poised for rapid growth now that the opening of the long-awaited Crossrail is reportedly imminent, with the first stage scheduled for the first half of 2022. West Drayton offers a solid employment hub and below average property prices when compared to surrounding districts. In addition, proximity to Heathrow and Stockley Business Park, and good overall transport links make for prime investment conditions for landlords.
Get in touch if you're looking to buy, invest or sell
As we mentioned earlier, these are just some of the areas performing well in terms of rental yield. If you're looking to buy, invest or sell in one of these areas or beyond, get in touch with us today on 020 7099 4000 to see how we can help.
You can also get a free online property valuation to see how much your home is currently worth.
Looking for advice?
If you're looking to let or sell your property, we can help. Get in touch with your local branch or book in for a property valuation.
Contact Us
Got a question, general enquiry or something else?
Speak to your local expert
Value your Property
You may also like
Since we started in 1987 we have grown to one of the UK's largest property groups, we can save you time and money by offering a range of services and expertise under one roof.