Investing In London Property in 2022: A Guide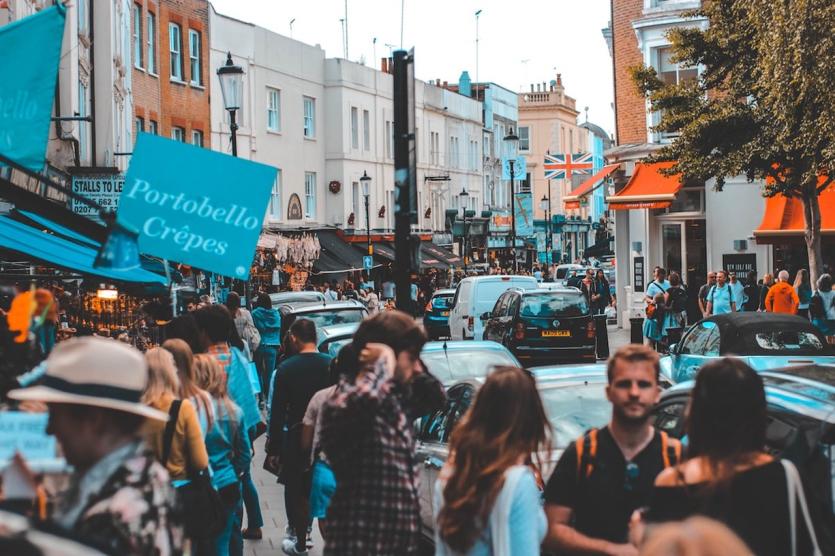 London may have suffered the wrath of the pandemic, but now that life is returning to 'normal,' our capital is recovering well.
Business, leisure, and entertainment operations are all reopening their doors, and, despite the mass exodus that occurred during the lockdowns, demand for London living is solidly bouncing back.
If you are thinking of investing in London property, now might be the perfect time to act.


Why investing in London property is so popular
While some of the property price growth projections currently doing the rounds may be a little on the steep side, there is still plenty of opportunity for capital growth in London property investments.
For starters, the completion of the long-awaited Crossrail stations is finally in sight, currently scheduled for 2022. While these plans have been in place for some time now, many of the affected station neighbourhoods have yet to experience their full property price increases.
The property market in London is also dealing with a long-term deficit in inventory, made worse by pandemic demands as many return to the capital. However, London's population is still growing despite this; it is estimated to grow by more than 200,000 in the next six years. With property market supply at historic lows, it is expected that the ongoing imbalance between supply and demand will ensure that property prices continue to climb.
Key investment hotspots in London for 2022
There are some particular areas within London that currently show signs of promising investment returns.
Current London investment hotspots tend to be areas that have received significant regeneration works in recent years. They are well-connected to central London or are on the Crossrail line awaiting its completion. You can check out our top London regeneration areas here.
Our property experts have identified these areas of promising growth and healthy rental yields to include:
Tottenham
Seven Sisters
Edmonton
Barking
Ilford
Chadwell Heath
For example, average property prices in these areas range from £357,796 in Barking to £515,474 in Tottenham.
For one reason or another, these areas have been identified asf currently hovering behind the growth of their broader locations, but poised to experience capital growth due to their connectivity, amenities, and regeneration improvements.
Read More: How Is Rental Yield Calculated?
Ensuring the financials make good sense
Investments come with risk. It may seem obvious, but before you embark on property investment, it is essential that you crunch the numbers to ensure that the risk you are taking is a calculated one.
For example, the Bank of England has recently announced that interest rates will soon start to rise. While these increases are likely to be gradual, consider acting quickly to give yourself the best chance of locking in a mega low-interest rate while they are still on the table.
Similarly, ensure that your property investment is well-positioned to weather some financial turbulence to secure their success in the long term.
A London landlord's greatest expense is likely to be a mortgage, and periods of in-occupancy or void periods can make it hard to meet these repayments. Therefore, ensuring that you can financially maintain and improve your investment properties where necessary can minimise the costs associated with unexpected vacancies. It also pays to have short-term solutions or plans in place for when this happens.
Luckily at Portico we give our landlords the option of utilising Airbnb during void periods or tenancy changes.
In a survey we conducted, 90 percent of landlords who responded said they would use Airbnb for short lets - and we are definitely seeing an increasing number of landlords switch between long-term and short-term lets to maximise earnings.
As we offer both long-term property management services and Airbnb management through Portico Host, clients have a solution to an empty property and lapse in revenue between long-term tenants. It also gives landlords more freedom to buy or sell their property when the time is right for them instead of waiting out tenancies.


Research your market
We've given you some London property investment hotspot tips above, but it's essential that you research your chosen market for yourself, too. It's important that you feel confident in your market choice and have consumed plenty of data to make an informed decision.
If you are starting out as a new investor, pick a market that feels the safest to you. Research could include projected population growth, crime rates, school districts, connectivity to public transport, regeneration plans, and of course, the current rental yield/return on investments for the area.
Through our research we have found that there are subtle differences between rental yields in postcodes and even streets, so we developed a unique street level view of yields which updates with live data, to help landlords with their search for further investments. Check out our London rental yield map to get an indication of how your area or street is performing.
Read More: The Cheapest Places To Rent In London
Buy-to-Let or Buy-to-Sell?
There are many property investment strategies to consider, but two of the most common are buy-to-let and buy-to-sell.
If you find a property that you want to renovate and see an opportunity to make some capital profits quickly, the buy-to-sell or house flipping may be the way to go. Otherwise, buy-to-let tends to offer the most lucrative returns, but you need to be in it for the long game.
Guide: Turning a House into Flats


Making property improvements
If your investment property has had its day, it might be time to consider giving it a face-lift. Convenience, safety, and modern features are just the start when it comes to what London rental tenants have come to expect.
Now more than ever, the quality of a London rental makes it infinitely more attractive. Yes, people are returning to London as the pandemic loses its grip, but the evolving trends of what tenants desire in a property are here to stay.
High on the list is outdoor space and functional, open plan living. The lengthy lockdowns caused many to reconsider the quality of their lives at home, and with remote working trends also here to stay, enjoyable outdoor space or an inviting space for a desk and computer or an office is in high demand. Even if your investment property only has a small courtyard or balcony, make it inviting.
Investing the time and money into improving your London property will go a long way towards minimising void periods of occupancy. You can find out more about how to present your property to appeal to tenants through the links below.
Manage your risks and don't overspend
Investing in property really doesn't have to cost the earth, but it is still prudent to start small and ease into it.
Commit to building your portfolio gradually as you find properties that sensibly fit within your budget, while providing you with solid rental yields and the real potential for capital growth. So long as you always retain a financial buffer to manage turbulent periods, growing a portfolio of successful investment properties in London can be a realistic goal.


Using a letting agent
One investment property may not seem like too big a job to handle alone. Still, there are some crucial factors to consider when deciding whether you will manage it independently or put your investment in the hands of property managers. There are a number of benefits of engaging a property management company. These include:
Better tenant screening - Property management companies take tenant applicant screening very seriously, as placing a reliable and responsible tenant in your property is in everyone's best interests.
Faster occupancy rates - Achieving the optimal financial return on your investment is, again, in everyone's interests, including your property management company. With the right company, your rental will be tenanted quickly, and vacant periods will be kept to a minimum or potentially avoided completely.
Ensuring that legal safety requirements are met - Various safety and legal regulations must be adhered to before a property can be legally let. A property management company can advise and assist you with ensuring that your investment is fully compliant.
Improved property maintenance - Property management companies have access to a network of reliable and qualified tradespeople, and can ensure that repairs and maintenance issues are dealt with efficiently in your absence.
Higher rental returns - Property managers and letting agents have expert, up-to-the-minute knowledge of the property market and can ensure that you receive the best returns possible in keeping with current market conditions.
Ensuring rent is paid on time - When managing a rental property independently, a key concern is collecting rent on time. When you engage a property management company, they act as a buffer between you and your tenants, handling rent collections, and dealing with arrears, and in rare instances, pursuing evictions and legal proceedings on your behalf.
Avoiding face-to-face communication with tenants - It can be stressful to deal with your own tenants face-to-face, especially regarding difficulties such as late rent payments or property damage. Property management companies protect you from handling these challenges head-on.
Added protection of robust, expert tenancy agreements - Tenancy agreements are a legally binding contract that sets out your and your tenant's legal obligations. They are designed to protect your asset and prevent multiple disputes. Using the services of a property management company ensures that the contract you enter into with your tenant is robust and legally protective.


Thinking of investing in London property in 2022?
If you are considering investing in London property, or if you're thinking of improving your current rental property, we are happy to help. We also offer a range of property management services, from a simple let-only service, to a full concierge service where you can hand us the keys and leave everything to us.
Our property experts are on hand to give guidance and advice, and recommend London properties for sale that could provide a great yield and investment opportunity.
Get in touch with us on 020 7099 4000 for more information.
You can also get an up-to-date rental valuation on your property here to see if you're charging the correct rent, or find out how much your property is worth for sale.
Looking for advice?
If you're looking to let or sell your property, we can help. Get in touch with your local branch or book in for a property valuation.
Contact Us
Got a question, general enquiry or something else?
Speak to your local expert
Value your Property
You may also like
Since we started in 1987 we have grown to one of the UK's largest property groups, we can save you time and money by offering a range of services and expertise under one roof.